Scientists call it a miracle. Society might call it something else. For years, 'scientists' have been trying to develop humans that were enhanced in certain areas, mind reading, super strength, amazing vision, etc. For years, all humans tested on have died. Until suddenly, new technology sprouted, and so did mutants. Now everyone wants one. Armies, militias, countries, and other labs to preform tests. These mutants are worth millions, even billions of dollars. Only one problem. They want out. NOW.
Ok, below are all the mutations. You get one. ONE. One from the list below. You could have minor side affects and such.
Example: has wings.
Side affects: fast reflexes, but must eat a lot.
I'm sorry, but unless your idea is super fantastic amazingly wonderful best idea yet, I will not accept anything but from this list below. ALSO! If you want to reserve a spot, please due so, as only one person can fill each spot. Characters don't have to match images. The images are just there so you know a little bit more about the person
The Mind Reader/Female/She can read minds. plus she can speak telepathically. She can NOT control minds. She doesn't have to touch or make eye contact to read minds./TAKEN (by yours truly, moi
Mr. Invisible/Male/Can turn invisible. Yes, completely invisible. And yes, his clothes turn invisible too./TAKEN by smellie_catt
The Scope/Female/X-ray vision, night vision, and this gal can see so incredibly far away it isn't even funny. Not to mention she can shoot lasers from her eyes as she pleases. No joke. She can. She can zoom in with her eyes on objects so minute, like a spec of dust, yet so it very close up./TAKEN by ChaosxChild13
The Hawk/male/he has wings. And killer reflexes. Boom. (sure, he has good eyesight, but is practically blind compared to the Scope)/RESERVED by Drplay90
Wolfy/female/Much like a shapeshifter, use can change into a freaking huge wolf as she pleases (there is no half form, just human and wolf)/TAKEN by tornadofan2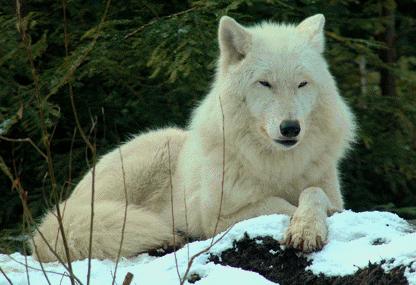 Dragon guy/male/Is that scales I see? And a tail? Fire, coming out your mouth? This guy is basically half human half dragon, scales, talons, and a fire breathing mouth./OPEN
Wild Cat/Female/This is a half big cat (cheetah, panther, lion, you name it) half human. With cat ears, a cat tail, sharp fang like teeth, furry cat like hair around head and tail, and four furry paws (but you still managed to keep the posable thumbs) with sharp claws on the end. With features like a cat. (great climbing, fast reflexes, good balance, heightened senses)/TAKEN by raindrops_autumn
The Sheild/Female/She is naturally immune to almost anything. No disease dare try to hurt her. Her tough metallic skin is hard to cut through. Bullets don't bounce right off, but they aren't fatal to her. The only thing the manages to subdue her is tranquilizers. And even then she is immune system breaks down the drug quickly, making her unconscious times much less./TAKEN by UniqueYetUnoriginal
The Breeze/Female/ her walking speed is 60 mph. Her constant jogging speed is 85 mph. Her running speed is 120 mph, and full out sprinting sometimes exceeds 200 mph. NUFF' SAID./OPEN
The 'body builder'/Male/He has lifted things over 2 tons. Maybe even more. NUFF' SAID./OPEN
The Copycat/Male/Enhanced Memory (Adoptive Muscle Memory & Eidetic Memory)
AMM: Any physical activity that Simon sees he can copy it within his physical capability. Can't copy super strength. Can copy fighting styles, sport training techniques (skiiing, skateboarding,driving), any skill that can be displayed physically. Even hacking but it would only be a copy of what he saw.
E.M.: Can perfectly recall any thing that he has experienced, sights, sounds, smells, book pages he read when he was little. He can recall a page in a book just by flipping through the pages./TAKEN by Merchant
The fish/Male/He can breath underwater, swim super fast, and even has been known to talk to fish. Grows tail with water/OPEN
The tracker/Male/HE IS NOT PART OF GOOD GUY GROUP. HE WORKS FOR SCIENTISTS!!!/His sense of smell is so incredible that he can trace people. Also, he is great with navigating
The Mad Scientist/Male or Female (you pick)/An accident a while back made her have no emotions. Wether it be love, fear, confusion, etc. She is literally incapable of emotion
CHARACTER SKELETON:
Code: Select all

[center][img](IMAGE%20HERE%20ANIME%20OR%20REAL%20DOESN"T%20MATTER)[/img][/center]
[center][size=200][b]Name:[/b]
[b]NIckname:[/b]
[b]Age:[/b]
[b]Gender:[/b]
[b]Role:[/b]
[b]Powers:[/b] (do you feel as if you need to elaborate some? Also, give side affect and downsides.)
[/size][/center]

[center][size=200][b]APPEARANCE[/b][/size][/center]

[center][size=150][b]Eye color:[/b]
[b]Hair color:[/b]
[b]Complexion:[/b]
[b]Height:[/b]
[b]Other:[/b] (This could be Wolfy's animal form, or the Hawk's wing details, etc.)
[/size][/center]

[center][size=200][b]PERSONALITY[/b][/size][/center]

[center][size=150][b](PUT SUMMARY HERE)[/b][/size][/center]

[center][size=150][b]Hobby(s):[/b]
[b]Fav. Color:[/b]
[b]Fear(s):[/b]
[b]Optomist or Pessimist?:[/b]
[b]Introvert or extrovert?:[/b]
[/size][/center]
-standard role-play rules
-no godmodding, mary sues, etc.
-my way goes
-be fairly active. I know things happen but please try
-reserves last 24 hours...or more if you ask for longer
-if you suddenly don't want to do this rp or will be gone a while, notify me so I don't think the role-play has died
-swearing is fine. Just keep it to a minimum
-romance is encouraged, just don't be too descriptive and also keep that to a minimum
-I HATE IT WHEN YOU GODMOD NPCS OR SCIENTISTS. Just because nobody plays them doesn't mean you can just magically kill 50 armed guards. There is always a struggle. If you were to destroy fifty armed guards, you would come away with broken bounds and a fatal injury that would need to be healed super soon. Be somewhat realistic here folks.
-No one liners
-No fifty gazillion liners either
-therefore, keep it to a 1-5 paragraph range
-a paragraph consists of five sentences
-everyone needs a bucket
-I'm just kidding you don't have to have a bucket
-But if you did, and you could fill it to the brim with something other than money or gold, what would it be?
-Or do you think me asking is stupid
-you know what?
-just forget my bucket loving ways
-but seriously I would love it if you had a bucket
-In real life, not in the role-play
-that would be weird
-more than a little
-GET A BUCKET!!!!!
Taking place in...
Arcs are bundles of posts that you can organize on your own. They're useful for telling a story that might span long periods of time or space.
There are no arcs in this roleplay.
There are no quests in this roleplay.
Here's the current leaderboard.
There are no groups in this roleplay!
Welcome home, Promethean. Here, you can manage your universe.
Arcs are bundles of posts from any location, allowing you to easily capture sub-plots which might be spread out across multiple locations.
You can create Quests with various rewards, encouraging your players to engage with specific plot lines.
Settings are the backdrop for the characters in your universe, giving meaning and context to their existence. By creating a number of well-written locations, you can organize your universe into areas and regions.
Navigation
While not required, locations can be organized onto a map. More information soon!
There are no groups in this roleplay!
By creating Collectibles, you can reward your players with unique items that accentuate their character sheets.
Once an Item has been created, it can be spawned in the IC using /spawn Item Name (case-sensitive, as usual) — this can be followed with /take Item Name to retrieve the item into the current character's inventory.
Give your Universe life by adding a Mob, which are auto-replenishing NPCs your players can interact with. Useful for some quick hack-and-slash fun!
Mobs can be automated spawns, like rats and bats, or full-on NPCs complete with conversation menus. Use them to enhance your player experience!
Current Mobs
No mobs have been created yet.
Locations where Mobs and Items might appear.
You can schedule events for your players to create notifications and schedule times for everyone to plan around.
Add and remove other people from your Universe.
Orphanage
By marking a character as abandoned, you can offer them to your players as pre-made character sheets.
36 sightings
Angel
played by Haas33
I am not a weird little kid who lies! And why is your boss portly and an imbecile? What does imbecile mean?
I'm big, you're little. I'm right, you're wrong. NOW SHUT UP!
The Forge
Use your INK to craft new artifacts in Trapped Forever. Once created, Items cannot be changed, but they can be bought and sold in the marketplace.
Notable Items
No items have been created yet!
The Market
Buy, sell, and even craft your own items in this universe.
Market Data

Market conditions are unknown. Use caution when trading.

Quick Buy (Items Most Recently Listed for Sale)
None
Discussions
Most recent OOC posts in Trapped Forever