Role:
Queen of Altavia
Name:
Astrael Pride
Age:
Twenty-three
Height:
5'7"
Build:
Slim yet toned body build.
Nickname:
Aphrodite
Personality:
Astrael is the opposite of what her appearance alludes to. Most of her life is an open book. She isn't one to shy away from her life events. If you ask her anything about herself she will tell you. To her it is better to be completely honest instead of putting up false walls. There is nothing personal she wises to protect. In her eyes to be a good queen one must be honest. However, there is only one exception to her honesty code. That is her love affair with the King of Nightmares. She is ashamed of the feelings she harbors and she also knows if anyone figured out what happened between the duo then she may be put to death. It kills her inside having to hide such a dangerous secret, but it is best for the whole kingdom to not know the truth.
She is a very generous person. Astrael truly takes after her mother in that aspect. She does her best to take care of the people she is to watch over as queen. Her duties to the people of Altavia will always come first to her. She cares for each and every person in her kingdom. Astreal is also a very protective character. Her main goal is to protect her younger brother. She knows he loves Travesty and she is guilty of trying to get Travesty to remember her brother. He means everything to her and she wants him to be happy. Also she doesn't want him to have a twisted romance such as hers.
Astrael has an extremely serious personality when it comes to business. When meeting the kings of the other kingdoms she never lets any outside distractions affect her. She isn't at these meetings to have a party, she is there to represent her kingdom and the royals integrity. Astrael does her best to treat the other royals with the respect they deserve. They are all equals, so she expect the same respect back. She is the only and first female of the royals so she wants to leave a good taste in everyone's mouths about her. This all ties into her pride. She carries the people of Altavia on her shoulders and always keeps her head up because of that.
Likes:
~Altavia
~Writing
~Dreaming
~Being Queen
~Watching Others Dreams
~Visiting Human Dreams
~Practicing Her Fighting Skills
~Being With Her Younger Brother
Dislikes:
-Idle Time
-Her Love for the King of Nightmares
-Not Having Control
-Betrayal
-Lying
-Nightmares
-Losing
-Deception
Skills/Abilities:
It has been said when Astrael sings she can move the most hardened heart. She is a very skilled siren and she is able to seduce almost anyone using her enchanting voice. Though coming as a surprise, Astrael is also good in hand-to-hand combat.
Weapons:
Katana
Claws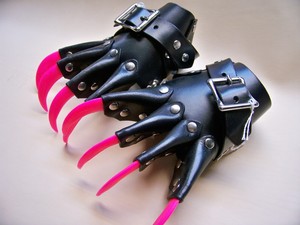 Thoughts of Other Characters:
[can be done later]