The setting is a rural town. A young girl is suffering from heart break as the one who she though was her best friend had betrayed her. Her parents are at a loss on what to do when it hits them. They'll take their son and daughter out on a camping trip. It'll be a nice time to get away from all the stress that the world has to offer them. For the most part, it works. The girl is cheering up steadily and her parents are more than happy for her finally getting over her drama. Then, the smell of smoke starts to surround the campsite even without a fire, things are set ablaze without knowing what caused it and the girl and her family get the sinking feeling that none of them are alone in these woods. Things don't end after the trip either. Whatever is causing distress to this family, it won't end until blood is shed. Can the girl and her family figure out what's going on before their time is up?
---
Alright~! The idea that I had been building up to for a while is finally... well, finalized. I didn't really have too much to say regarding the plot because, well, it's a simple ghost story. I figured the time was right and the idea was in my head, so why not. I'll get a character list up and ready. Just say the word on who you want to claim if no one else is claimed already.
---
Eleanor "Ellie" Adgate

: Played by Guardian Aelita
The one who experiences the hauntings the most. She's a typical high school girl who has some very unfortunate history behind her. With the hauntings slowly twisting her mind, can she get out of this nightmare in one piece?
Sibling: Reserved by (N/A)
A young individual who wasn't too close with their younger sister until this whole mess started happening. Desperate to help their family get out of this alive, they're willing to do whatever it takes to keep the sanity of everyone involved.
Mother: Reserved by Guardian Aelita
A woman who married her high school sweetheart and is still very much in love with him. The hauntings are a bit skeptical to her but the fact that her daughter is hurting can't be denied as easily. She's afraid but wants only the best for her family.
Father: Reserved by (N/A)
A man who married his high school sweetheart and still loves her to this day. He's a big fan of horror movies and ghost stories but isn't too big of a fan when it happens to him and his family. Like his son, he's willing to try anything to keep his family alive.
Ai Riley

: Played by SkyCladSaya06
An independent and fiery young lady, Ai is someone who expresses her creativity in music. She's in an ongoing band and likes to think clearly on her own. However, when news spreads about a haunting that's affecting someone she knows, how long will her isolation last?
Lillian Alexander

: Played by SkyCladSaya06
A wallflower of a student. Lillian may not like talking to people too much but catch her with a good horror story and you have her interest. Lillian has some superstitious beliefs about her and they end up being true, however, this particular superstition is not one to be taken lightly...
Veronica Williams

: Played by DeathScythe386
A passionate girl with a great love of the martial arts, drumming and showing off her fighting spirit. A drummer for Ai's band, she seems to have fun wherever she goes, so long as a man isn't in her presence. But, how does this drumming fighter play into this tale of horror?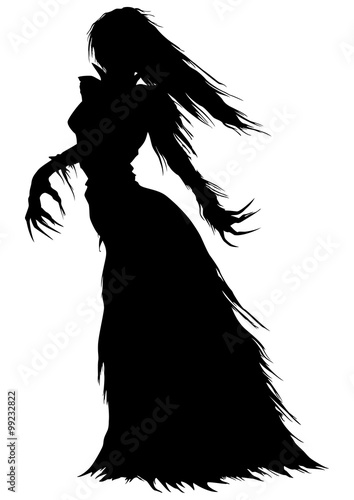 Scarlet: Reserved by Guardian Aelita
The ghost behind everything. Her origins are a complete mystery but one thing is for sure. She hates the protagonist and her family for reasons unknown. Can she be stopped?
---
The faces are only temporary until character sheets are filled out. Speaking of, here it is!

---
Name:
Age:
Gender:
Personality:
Appearance:
Likes:
Dislikes:
Face Claim:
Other detail: (Like what color represents them and what not)
---
And with that, everything's set up. The rules are right here.

---

1. No Godmodding
2. No Bunnying
3. Nothing too outlandish like hovercars and other science fiction stuff
4. Death can be allowed, it is a horror story after all. NPCs are free game to kill but if you wanna kill someone in the character list, let's talk in the OOC first.
5. Above all, just have fun with this.

---

Let's see if our protagonist, her family and her friends can survive the curse of Scarlet...
Taking place in...
0 posts here • Page 1 of 1
0 posts here • Page 1 of 1
Arcs are bundles of posts that you can organize on your own. They're useful for telling a story that might span long periods of time or space.
There are no arcs in this roleplay.
There are no quests in this roleplay.
Here's the current leaderboard.
There are no groups in this roleplay!
Welcome home, Promethean. Here, you can manage your universe.
Arcs are bundles of posts from any location, allowing you to easily capture sub-plots which might be spread out across multiple locations.
You can create Quests with various rewards, encouraging your players to engage with specific plot lines.
Settings are the backdrop for the characters in your universe, giving meaning and context to their existence. By creating a number of well-written locations, you can organize your universe into areas and regions.
Navigation
While not required, locations can be organized onto a map. More information soon!
There are no groups in this roleplay!
By creating Collectibles, you can reward your players with unique items that accentuate their character sheets.
Once an Item has been created, it can be spawned in the IC using /spawn Item Name (case-sensitive, as usual) — this can be followed with /take Item Name to retrieve the item into the current character's inventory.
Give your Universe life by adding a Mob, which are auto-replenishing NPCs your players can interact with. Useful for some quick hack-and-slash fun!
Mobs can be automated spawns, like rats and bats, or full-on NPCs complete with conversation menus. Use them to enhance your player experience!
Current Mobs
No mobs have been created yet.
Locations where Mobs and Items might appear.
You can schedule events for your players to create notifications and schedule times for everyone to plan around.
Add and remove other people from your Universe.
The Forge
Use your INK to craft new artifacts in Trial by Fire. Once created, Items cannot be changed, but they can be bought and sold in the marketplace.
Notable Items
No items have been created yet!
The Market
Buy, sell, and even craft your own items in this universe.
Market Data

Market conditions are unknown. Use caution when trading.

Quick Buy (Items Most Recently Listed for Sale)
None
Discussions
Topics

Replies
Views

Last post
Most recent OOC posts in Trial by Fire
This is the auto-generated OOC topic for the roleplay "
Trial by Fire
"
You may edit this first post as you see fit.