---
---
███████████████████████████████████████████████████████████████████████
---
---
lost
x
boy
---
---
███████████████████████████████████████████████████████████████████████
---
---
N A M E
Koji Ren Ikeda

N I C K N A M E (S)
Ko || Mainly used by friends || Liked
KoKo || Used by his little sister only || Loved

B I R T H D A Y
July 23rd ; Seventeen

Y E A R
Sixth Year

S C H O O L
Mahoutokoro

S E X U A L I T Y
Bicurious ; Demisexual

E T H N I C I T Y
75% Japanese, 25% English

H E X


#5E938C

&

#6F7978
---
---
███████████████████████████████████████████████████████████████████████
---
---
S T Y L E
Koji's typical style is more often than not comfort above all else, and it's a rare day you'll see him wearing anything other than monochromatic colours. Always having a preference for black or grey clothing, Koji can occasionally stray from that path with the odd red t-shirt, but it's most likely that you'll see him in some version of a grey t-shirt and black skinny jeans. Leather jackets have become his outerwear of choice and Koji doesn't go anywhere without his very own black one, although he does also own a burgundy Harrington jacket, that is seemingly reserved for special occasions.

H E I G H T & W E I G H T
5'9 // 128 lbs || Despite being much shorter than many of the other pupils at Mahoutokoro, Koji pulls it off in a way that you don't ever seem to realise he's below average in height.

A P P E A R A N C E
Never one to think much of himself, the same could be said of the way Koji feels about his appearance. However, appearances have never been something Koji has been all that fussed about to his insecurities about the way he looks have never really gotten to crippling levels. Almond eyes that are almost black in colour contrast greatly against the porcelain of Koji's skin. Combined with soft pink lips and thick,onyx eyebrows leaves Koji with a striking appearance. His hair is kept medium in length and can occasionally end up looking rather puffy. Often Koji will just throw on a beanie or let his natural locks go free. Moles cover his body like Koji's own personal constellation, marring his otherwise smooth skin and making his far more unique.
---
---
███████████████████████████████████████████████████████████████████████
---
---
L I K E S


•

His Mother & Brother

•

Lavender

•

Forests

•

Travelling

•

Feeling Loved

•

Rain

•

Rainy Days

•

Staying In

•

Practicing Magic

•

Learning

•

Muggles

•

Books

•

Quiet

•

Matching Socks

•

Dark Clothing

•

Monochrome

•

Old Films

•

Being Away From Home

•

School

•

Charms

•

Mint

•

Green Tea

•

Coffee

•



D I S L I K E S


•

Violence

•

His Father

•

Blood Supremacists

•

Pressure

•

Sweet Foods

•

Rivers

•

Large, Open Spaces

•

Dirt

•

Blood

•

Dogs, Cats & Most Animals

•

Insects

•

War

•

Feeling Conflicted

•

Crying Infront Of People

•

Obnoxiously Loud People

•

Feeling Abandoned

•

Letting People In

•

Fighting

•



H A B I T S
Nerves || Even quieter than usual & avoids eye contact.
Happy || Calm demeanour & lopsided smiles.
Sad || Glossed over eyes & fiddling with things.

H O B B I E S
Charms || Having always been gifted at charms, Koji has excelled far past the rest of his class and his Charms teacher has even offered to give him extra classes. It is something that Koji's father is actually proud of him for as the boy is particularly talented when it comes to unlocking and disarming charms.
Piano || While not a magical hobbie gained at school, throughout his childhood Koji taught himself how to play the piano. Keeping him occupied so that he could tune out his parents arguments and his fathers bad deeds going down just outside his door, Koji now plays the piano as a comfort when he needs an escape.

---
---
███████████████████████████████████████████████████████████████████████
---
---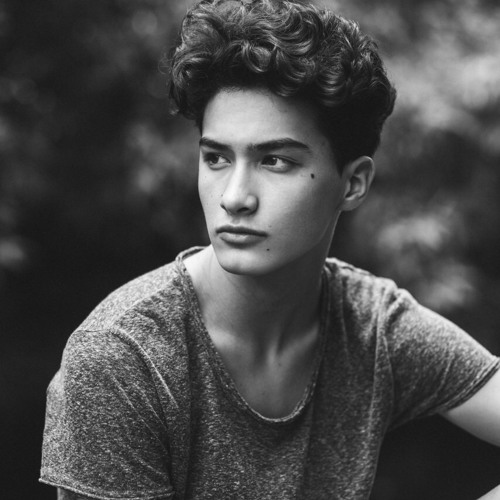 P E R S O N A L I T Y
Growing up as a member of one of the worlds most infamous blood supremacist families certainly shaped Koji as a person. Whilst he has never identified with his family members' ideologies, if he were to be vocal about that, life would somehow be even harder for him than it is now. And so, Koji has learnt from a young age to keep his opinions to himself and

never

talk back to his father.

Despite living with such hardened people who have a vehement hatred for anyone that is different from them, Koji's heart never grew cold. Whilst on his exterior the young man appears to be just like his other relatives, Koji has never and doesn't believe he will ever identify with their hatred of muggles and half-bloods, although while he is in school Koji keeps away from anyone that is not a pureblood - but that is for their own safety rather than his prejudices.

---
---
███████████████████████████████████████████████████████████████████████
---
---
[img]img%20or%20gif[/img] [img]img%20or%20gif[/img]
[img]divider[/img]
[img]img%20or%20gif[/img] [img]img%20or%20gif[/img]F A M I L Y
here.

---
---
███████████████████████████████████████████████████████████████████████
---
---
[img]img%20or%20gif[/img]
[img]img%20or%20gif[/img]
[img]img%20or%20gif[/img]
H I S T O R Y
here.

---
---
███████████████████████████████████████████████████████████████████████
---
---

[img]250x250[/img] [img]250x250[/img]
[img]250x250[/img] [img]250x250[/img]
W A N D
10", Hawthorn wood, Thestral hair wand.

P A T R O N U S
Arctic Fox.

H O U S E
Hebi.

B O G G A R T
His Father.

F A M I L I A R
Screech owl named

T A L E N T S
here.

W E A K N E S S E S
here.

---
---
███████████████████████████████████████████████████████████████████████
---
---