---
---
███████████████████████████████████████████████████████████████████████
---
---
to the well organized mind; death is but a new
x
adventure
---
---
███████████████████████████████████████████████████████████████████████
---
---
N A M E
Theodore James Birchwood

N I C K N A M E (S)
Theo || Prefers & Likes
TJ || Tolerates
James || Hates

B I R T H D A Y
June 3rd & 17

Y E A R
Sixth Year

S C H O O L
Ilvermorny

S E X U A L I T Y
Pansexual & Panromantic

E T H N I C I T Y
American

H E X
Dialouge ;

#4d86a1


Thought ;

#709EB3
---
---
███████████████████████████████████████████████████████████████████████
---
---
 
S T Y L E
Theodore wouldn't ever consider himself to be any certain style. If anything it would be that of a lazy teenage boy. He has found that he enjoys Muggle athletic brands such as Nike and Adidas, often finding himself wearing their apparel. He just doesn't take the time in the morning to meticulously pick out an outfit, and normally just throws on whatever is this most convenient. However, for certain occasions he keeps a section of nice clothes that he keeps in case of a 'fashion' emergency, but he really doesn't even know what that means.

H E I G H T  & W E I G H T 
6'1'' & 165lbs || Theo has the build of a twig. Ever since he was a child he was lanky, and clumsy. His limbs don't look awkward but it just makes him look rather skinny. Whatever muscle he tries to build rarely ever shows giving him more of a lean build. Despite his a bit above average height, he is in no form intimidating.

A P P E A R A N C E
Theodore has never been anything but modest. When asked for his looks he didn't really love to elaborate, it wasn't something that really mattered to him. He always thought he was quite average. Most kids would just call him, 'awkward-looking' which he can't really deny. There are definitely better looking males but Theo has just been 'cute'. Not something guys love hearing. He's the epitome of the boy-next-door look and he has found that he can never really escape that label. He's learned to look past it though and settle with his boyish features, curly brown hair and brown eyes.
---
---
███████████████████████████████████████████████████████████████████████
---
---

L I K E S



•

Macaroni & Cheese

•

Exploring the castle

•

Clubs (He's nearly in every single one)

•

Pumpkin Juice

•

Muggles

•

Magical Items

•

Owls

•

Studying

•

Wizard Chess

•

Flying

•

Muggle Movies

•

Reading

•

Toads

•

Warm Weather

•



D I S L I K E S



•

Egotistical Purebloods

•

Competitve Events

•

Quidditch

•

Wampus House. Scary.

•

•

The second floor bathroom (don't ask)

•

Divination

•

Pudding

•

Bullies

•

Dueling

•

Big Dogs

•

Insects

•

Flirting (he's terrible at it) •

---
---
[color=#709EB3]███████████████████████████████████████████████████████████████████████
---
---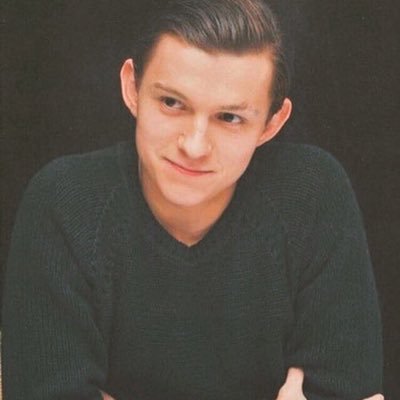 P E R S O N A L I T Y

Theo has always had more of a quiet personality. As a child, he had many friends and was quite sociable he just was never the one that stuck out of the crowd. His quiet and humble nature has always had been something he truly never lost within himself. It's not hard for him to make friends, or keep them. Although he tends to be a bit introverted, Theo loves to have fun. There has always been a sort of childish side in him, and he loves smiling or making others laugh, it's one of his specialties. He can't resist a good laugh, and has many dimples that accompany his dorky smile. He's always been a softie at heart, almost like a giant teddy bear. He is overly thoughtful and caring sometimes, and this in turn can sometimes come off as clingy. He has a habit of placing others before himself quite frequently, and nearly all his worries are about the people he cares about. He can't count on one hand how many times that has gone south for him. It's a common trend that he is often used by others, and then pushed aside. He's learned to live with it but there's a part of him that hurts.

Theo is by no means popular. "He's nice", that's normally the only thing said when his name is thrown around. Granted, Theo has many friends at school but none of them are very popular either. Of course he knows that this isn't a defining thing in school but he can't help but feel like a loser sometimes. Above all, he knows he has a good heart, and though his amount of friends may be small they still love him just as much.

---
---
███████████████████████████████████████████████████████████████████████
---
---
F A M I L Y
Henry Birchwood | 54 | Father | Mechanic
Henry is just as you would imagine an average muggle father. A constant array of dad jokes, and blind love is the essence of Henry. Still not entirely informed about the Wizarding World, he can be a bit clueless but after the loss of his wife he has tried very hard to support Theo within his schooling at Ilvermorny. He cares deeply for his children, although there is a small part of him that was lost when his wife passed away.

Maura Birchwood | 44 | Mother | Former Worker at a Wizard Candy Store | Deceased
When she was alive Maura was a bright and shining soul. She loved her family, and the Magical World. However, having a balance between Muggle and Wizard was just as important to her. She taught her kids at a young age how to fly on a broomstick and how to wash their clothes in a washer and dryer. If you would of asked anyone that knew her, they would've said she could've never been stopped. When she fell ill, Maura was never less than the mother she was. She tried to be just as involved in the lives of her children, as she was before. Before she passed, she left Theo a Sneakoscope, as she said, "Just in case".

Georgie Birchwood | 19 | Sister | College Student
Georgie is your average young adult. Although her knowledge of the magical world bothered her when she was a child, she has learned to love the muggle world just as it is. She is a fiery and passionate girl, who will stop at nothing to achieve her goals. Her mother always said she would've been an amazing witch and a hell of a good Wampus at Ilvermorny.




---
---
███████████████████████████████████████████████████████████████████████
---
---

H I S T O R Y

Theo was born to Henry and Maura Birchwood, in a very small house located in the middle of Ohio. He was the youngest child in the Birchwood family, second to his older sister Georgie. His father was a mechanic working in a small auto shop in Cleveland when he met Maura. At the time, he had no idea she was a witch until she told him on their year anniversary. Henry was skeptic at first, but soon become fascinated in the Wizarding World. Maura gave birth first to a charming girl but entirely muggle. Theo however was a different story. His childhood was something of a blur for him, his mother wanted her children to experience the muggle life before they attended Ilvermorny. He learned at a young age about Quidditch and how to work a toaster. His sister Georgie, was a muggle, and slightly jealous of Theo at a young age. The two fought constantly and it took all of their parent's effort to split them apart. It wasn't until their mother passed that the two grew close.

Theo had just turned eight, when his mother fell ill to the muggle illness called, cancer. At the time it was something only magic could slow down but not cure. A year later Maura passed on a peaceful Monday morning and the Birchwood family was heartbroken. Georgie and Theo grew increasingly close, and by the time he was set to leave for Ilvermorny he was heartbroken. He'd promised her he'd visit on every Christmas and hasn't broken the promise since. Adjusting to the wizarding world with just a muggle father was quite difficult for Theo. After his mother passed, his life becoming that of a muggle child until he was sent to Ilvermorny.

Despite the gap in his experience, after his first year Theo loved Ilvermorny. Every class, every idea, he soaked it in like a kitchen sponge. He loved the atmosphere of the school, and threw himself into his studies. Starting out, Theo never acclimated a large crowd of friends but he eventually found his little niche and has been satisfied ever since.

---
---
███████████████████████████████████████████████████████████████████████
---
---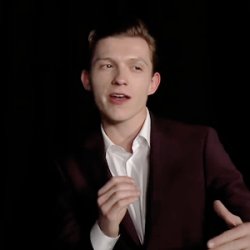 W A N D
12'' // Aspen // Unicorn Hair

P A T R O N U S
Golden Retriever

H O U S E
Pukwudgie

B O G G A R T
A Dementor

F A M I L I A R
Pip. A small Pygmy Owl.

T A L E N T S

Potions - DADA - Muggle Studies - Transfiguration

W E A K N E S S E S

Herbology - Divination - Care of Magical Creatures - Charms

---
---
███████████████████████████████████████████████████████████████████████
---
---