Analisia Miria Tachibana
---
---
Name:
Age:
16
Race:
human
Gender:
Female
Role:
Female exorcist
Romantic Interest:
n/a
Rank:
Middle second class
Exorcist:
Knight
Height:
5'2
Weight:
104lbs
Weapon:
Mainly swords or sharp weapons
Job:
waitress
---
---
Personality:
She is usually seen a bit distant towards strangrs and even strangers. She is serious when needed and often hides how she really feels about things and reacts to things like pain differently than others. Her inablity to trust adds to her pride which keeps her from being dependent on people.
Likes:
Knives
Music
Danicng
Creating music
Practicing with knives
Writing lyrics
Dislikes:
Demons
Losing her knives
Talking about her family
Cruelty
untrustworthy people
Talents:
Singing
Knife fighting
Dancing
Playing instruments
fluent in french
fluent in Italian
fluent in russian
fluent in english
Flaws:
Her inablity to trust
Her memories that traumatize her
She's prideful, head-strong, and stubborn so she doesn't accept help from others
Hobbies:
Singing
Dancing
Fluent in other languages
Writing music
Playing instruments
---
---
---
---
Bio:
Analisa Tachibana was born to Victoria and Akito Tachibana. To outsiders everything seemed just fine between them but behind closed doors things were horrible. At a young age it became apperant that the people that she was living with weren't her real parents. Though she hadn't known what happened to her real parents until she was twelve when her father admitted he lost control of his demonic abilities and killed his best friend and his sister-in-law. When he returned back to normal he held no regret for what he did as they were lengendary demon hunters but felt regret for orphaning a child. She was told she had an older sibling but her older sibling went missing a few hours before her parents were attacked. He took the child and changed the baby's last name and that's how Analisia came to live with them. As she grew a bit her and her 'family' grew more isolated with each other. It wasn't until one day where Analisia's 'father' lost control and tried to kill her. He had scratched her and that ignited a different type of instinct within her. She ran and grabbed a knife. The next thing she knew she had been stabbing him until he stopped moving. Ever since then she's had a hatred for demons and has been training to fight them after running away from home.
Other:Relationships:
Biological mother:
(Deceased)
Biological father:
(Deceased)
Uknown sibling.
Adoptive mother/aunt: (Alive)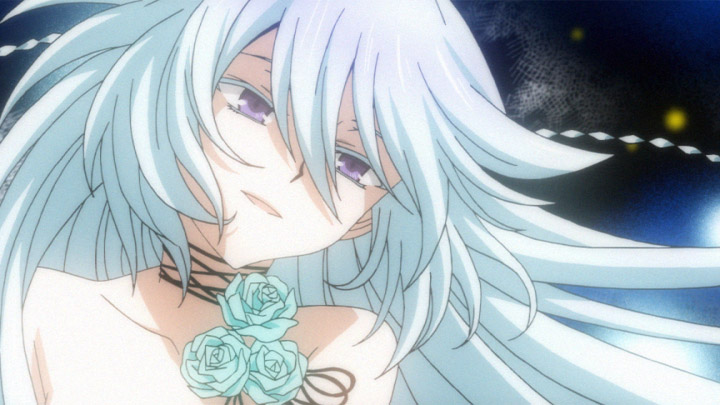 Victoria Tachibana
Adoptive father/uncle: (Deceased)
Akito Tachibana
Thoughts towards Other Characters:
n/a
Theme Song:
Titanium cover by Madilyn Bailey
You shout it out,
But I can't hear a word you say
I'm talking loud not saying much
I'm criticized but all your bullets ricochet
You shoot me down, but I get up
I'm bulletproof, nothing to lose
Fire away, fire away
Ricochet, you take your aim
Fire away, fire away
You shoot me down but I won't fall
I am titanium
You shoot me down but I won't fall
I am titanium
Cut me down
But it's you who'll have further to fall
Ghost town and haunted love
Raise your voice, sticks and stones may break my bones
I'm talking loud not saying much
I'm bulletproof, nothing to lose
Fire away, fire away
Ricochet, you take your aim
Fire away, fire away
You shoot me down but I won't fall
I am titanium
You shoot me down but I won't fall
I am titanium
I am titanium
I am titanium
Stone-hard, machine gun
Firing at the ones who run
Stone-hard as bulletproof glass
You shoot me down but I won't fall
I am titanium
You shoot me down but I won't fall
I am titanium
You shoot me down but I won't fall
I am titanium
You shoot me down but I won't fall
I am titanium
I am titanium