Name: Evelyn Brice
Age: 24
Gender: Female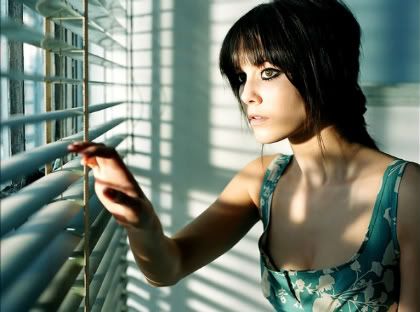 Description: Eve stands at around 5'6" and weighs 128lb, she likes her body well enough and though she has a flat rear she feels she makes up for it in the chest area. With her dark brown eyes and dyed black hair, she comes off looking somewhat dark despite the painless of her skin. She has a few tattoos, most noticeably a flower on her left wrist. Usually she settles for wearing jeans and a tee shirt, with her hair up in a simple pony tail.
History: For the past 8 years of her life Evelyn has been suffering with a debilitating chronic illness, the effects of which cause her to be in chronic pain. At this point in her life she has decided to not worry about the consequences living a normal life will have on her body, and to push through the pain as best as she can. She moved to New York on her 24th birthday, determined live her life to the fullest.
Personality: At first Evelyn comes off as being strong and confident, but when faced with a situation to prove her strength she finds herself unable to put words into action. She tries hides her pain from anyone she doesn't know well, this comes from her cynical outlook on humanity. As a devout agnostic Evelyn doesn't believe in any form of god but also wont say that its not possible that one exists, just that she doesn't know and doesn't believe its possible to know for sure. Due to her circumstances she is also a novice when it comes to matters of the heart, and of the body.
Live or Die: 6
other: She carries a large purse with various things in it, her wallet, and Iphone of course. Along with Her Nintendo Ds and games, a manga or two for if she gets bored. And most importantly a pill box with her various medications.