I'm not afraid...
---
---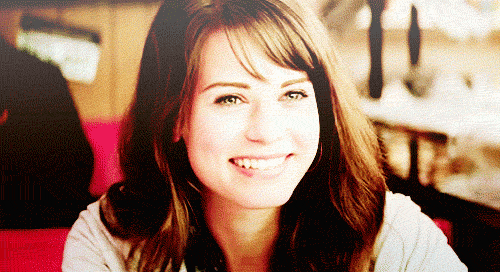 Name:
Gretel Houwen
Nickname:
Gret
Age:
21
Origin Story:
Hansel and Gretel (Two children find a candy house and are captured by a witch that would like to eat them. They manage to cook her instead and escape back to home. )
Character:
Gretel
Sexuality:
Heterosexual
Likes:
Any sort of firearm
Apples
Reading
Sitting in the woods
Writing in her Diary
Her brother
Having a drink at the local tavern
Dislikes:
Seeing her friends hurt
Not knowing what to do
Getting lost
Loosing things
Close quarters combat
Running away
Candy
---
---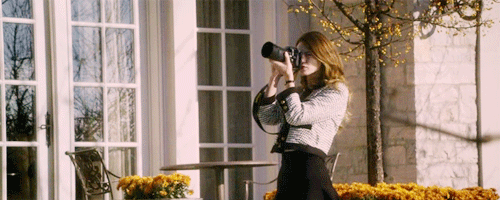 Fears:
Loneliness
Spiders
Being unable to rise to the task
Hobbies:
Shooting, as well as marksmanship.
Collecting old trinkets
Powers:
Magic Immunity. This isn't exactly a power but Gretel does hold a few heirlooms that hold the power to cancel magic cast upon them. If she were to loose the heirlooms she would be susceptible to magic. She holds two items to cancel magic cast upon her, these being: an old silver necklace with a key and an dagger that she keeps at her side. She's only had to use the weapon on the rare occasion.
Strengths:
Gretel is an incredibly talented marksman. She prides herself on her ability to observe as well, she considers herself a good reader of people and her surroundings. Lastly Gretel is very book smart, she likes spending time reading and learning about new occult tricks and legends.
Flaws:
Gretel is an impatient soul and she has little time for those who wish to dawdle. She is rather up tight and has a certain way of doing things, she does not like when they stray from the plan. Gretel isn't very fun, its a shame that she would rather spend her time inside rather than out but she finds the call of books far more appealing.
---
---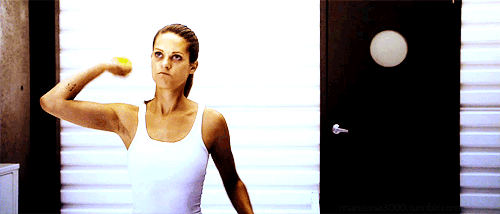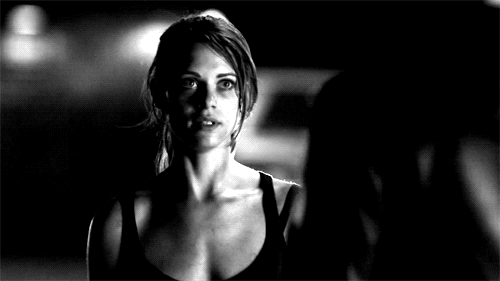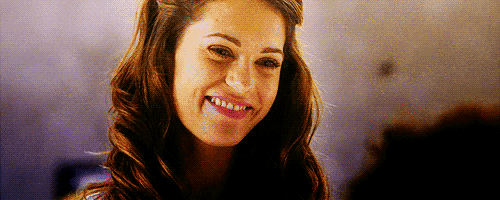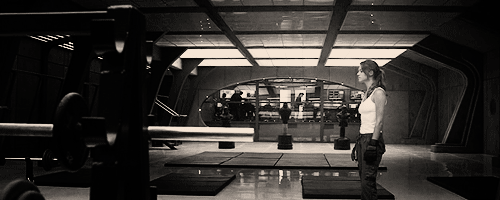 Personality:
Gretel is what one might call a bit of a hard ass. She enjoys being alone other than the company of her brother and has difficulty letting people into her personal life. She is rather short with people she is not familiar with and doesn't make too much effort to get to know people unless it involves finding a witch. Gretel is very job driven and she usually thinks of nothing else.
Gretel does have a few good things despite her hard exterior. She had an enormous capacity for love. Once she has taken someone under her wing she will protect them until she can no longer. Gretel enjoys having stories to fall back to as she likes to escape from her regular life. Sometimes the stress of the hunt can be a bit much and she will need a good book to calm her down.
She often writes in her diary to keep her thoughts straight as well as her facts. She often looks back to check on witches that she and Hansel have captured and killed to see if there is any relation to any of the cases she currently works on. Gretel is smart and knows how to think ahead as well as create strategies, but this often makes her over think when it comes to social situations and she ends up making a mess of things.
History:
Gretel was a born and raised witch hunter, she knew from birth that she could be nothing else. Because of this Gretel worked as hard as she could along side with hr brother to become hunters that her parents would be proud of. She loved her parents dearly and when they were taken from her at an early age she focused all her energy into becoming hunters. She remembered the day they died, they were out on a mission to capture and kill the Gingerbread witch. Their parents had taken them along to give them some experience in investigating and hunting. They were to stay in the safety of the town while their parents took care of the problem. This was an important mission and so the children were given heirlooms in order to protect themselves, as a just in case. As they were traveling to the town they were ambushed. The witch had gotten wind that their parents were on to them and took them by surprise. During the attack Hansel and Gretel were sent into the woods and in an effort to protect their children their parents gave their lives.
She didn't cry. Not that night or the nights to follow. She felt the hollow pit of loss in her stomach but she couldn't summon the tears to mourn them. Instead she buried her nose in her books and tried her best to forget. Her only salvation was her brother who one day had tripped over a fallen branch and landed flat on his face, that had made her laugh. She laughed and laughed until tears were streaming down her face and she had to sit to find her breath. After that the smiles and giggles came easier and soon the loss turned to a faint dull ache and she could move on with her life.
Gretel is very protective of her brother and she would never let anything happen to him as she loves him dearly.
Other:
Gretel is afraid of letting others in as she is terrified of losing them like she had lost her parents.