A few years after the Meeting with the Volturi, the Volturi are annoyed that the Cullens out smarted them. Many Vampires are now following the Cullens way of life and now don't respect the Volturi as much. The Volturi start to gather an army against the Cullens but not many vampires will side with them. There's going to be a war kind of thing and then once the Volturi are wiped out there are many 'debates' over who will come to power.
Same colours= Mates
Bold= Leader
Underline= Gifted
Olympic Coven
(Cullen Family)
Carlisle: masato22
Esme:
Edward:

WowDude


Bella:
WhiteTiger08
Renesmee:
LadyLibby
Alice:

xXTimberwolfXx


Jasper:
Emily3456

Emmett:
Rosalie: xXTimberwolfXx
The Denali's
Tanya
: xXTimberwolfXx
Kate:

LadyLibby
Garrett:
masato22
Carmen:
Eleazar:
The Volturi
Aro:

masato22


Marcus:


Caius:xXTimberwolfXx
Alec:




Afton:




Chelsea:




Demetri:

masato22
Felix:masato22


Heidi:




Jane:

xXTimberwolfXx Egyptian Coven
Amun:
Kebi:
Benjamin:


Tia:
Amazon Coven
Zafrina:
Senna:
Irish Coven
Siobhan:
Liam:
Maggie:
Romanian Coven
Stefan:
Vladimir:
Wolf Packs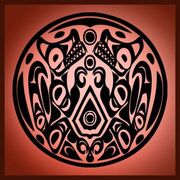 Black Pack
Jacob(Alpha, Imprinted to Renesmee): xXTimberwolfXx
Leah (Beta):
Seth(Third-in-command): xXTimberwolfXx
Embry:
Quil:
3 unnamed pack members
1:
2:
3:
Uley Pack
Sam (Alpha):
Jared (Beta):
Paul (Third-in-command):
Brady:
Collin:
4 unnamed pack members
1:
2:
3:
4:
Imprints
If you are a wolf You can make up an Imprint if you don't already have one.
Emily (Sam):
Kim (Jared):
Claire (Quil):
Rachel (Paul):
Seth- Karen Fowler: Emily3456
Leah- /:
Brady-/:
Collin-/:
Embry-/:
Humans
Charlie:
Sue:
Gianna
(if theres any more please tell me)

Bella: Shield
Alice: Precognition (See the future)
Edward: Telekinesis (Read minds)
Jasper: Empath (Emotions)
Renesmee: Tactile thought projection and shield penetration
Aro: Tactile telepathy
Marcus: Relationship identification
Afton: Mental invisibility
Alec: Sense deprivation
Chelsea: Relationship manipulation
Demitri: Tracking sense
Heidi: Physical attraction
Jane: Pain illusion
Zafrina: Visual projection
Eleazar:Ability identification
Kate: Electrocution through touch
Benjamin: Elemental manipulation
Maggie:Lie detection
Siobhan:Outcome manipulation
Jacob: Alpha commands/superior strength
Leah: superior Speed
Seth: superior Hearing
Jared: superior Eye sight
Sam: Alpha commands



Non-quantifiable talents:



Edward: Speed
Rosalie: Beauty
Heidi: Beauty
Emmett: Strength
Carlisle: Compassion/ Control
Bella: Self control
Esme: Love
Felix: fighting and strength



The Cullen house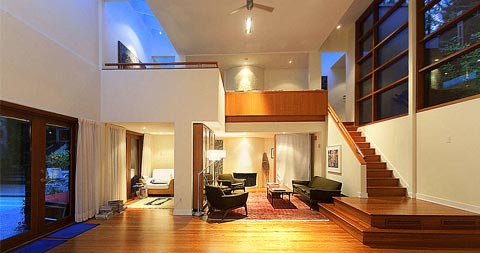 Denali House


Wolf Forest


The wolves usually stay in the forest when in wolf form,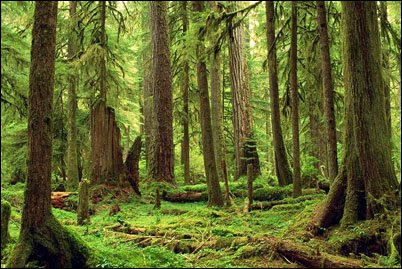 Name:
Nicknames:
Gender:
Human Age:
Perpetual Age:
Ability (If listed):
Image:
Mate/Imprint:
Loyalty:
Other:
Taking place in...
4 posts here • Page 1 of 1
4 posts here • Page 1 of 1
Arcs are bundles of posts that you can organize on your own. They're useful for telling a story that might span long periods of time or space.
There are no arcs in this roleplay.
There are no quests in this roleplay.
Here's the current leaderboard.
The Olympic Coven
Welcome home, Promethean. Here, you can manage your universe.
Arcs are bundles of posts from any location, allowing you to easily capture sub-plots which might be spread out across multiple locations.
You can create Quests with various rewards, encouraging your players to engage with specific plot lines.
Settings are the backdrop for the characters in your universe, giving meaning and context to their existence. By creating a number of well-written locations, you can organize your universe into areas and regions.
Navigation
While not required, locations can be organized onto a map. More information soon!
By creating Collectibles, you can reward your players with unique items that accentuate their character sheets.
Once an Item has been created, it can be spawned in the IC using /spawn Item Name (case-sensitive, as usual) — this can be followed with /take Item Name to retrieve the item into the current character's inventory.
Give your Universe life by adding a Mob, which are auto-replenishing NPCs your players can interact with. Useful for some quick hack-and-slash fun!
Mobs can be automated spawns, like rats and bats, or full-on NPCs complete with conversation menus. Use them to enhance your player experience!
Current Mobs
No mobs have been created yet.
Locations where Mobs and Items might appear.
You can schedule events for your players to create notifications and schedule times for everyone to plan around.
Add and remove other people from your Universe.
The Forge
Use your INK to craft new artifacts in Twilight- After Breaking Dawn. Once created, Items cannot be changed, but they can be bought and sold in the marketplace.
Notable Items
No items have been created yet!
The Market
Buy, sell, and even craft your own items in this universe.
Market Data

Market conditions are unknown. Use caution when trading.

Quick Buy (Items Most Recently Listed for Sale)
None
Discussions
Most recent OOC posts in Twilight- After Breaking Dawn