"You see, I share some of your brother's talent, only I am limited in a way that he is not."
"And also exponentially more powerful."
―Aro and Edward on his gift.
Name:
Aro Volturi
Nicknames:
Master (by the Volturi guard)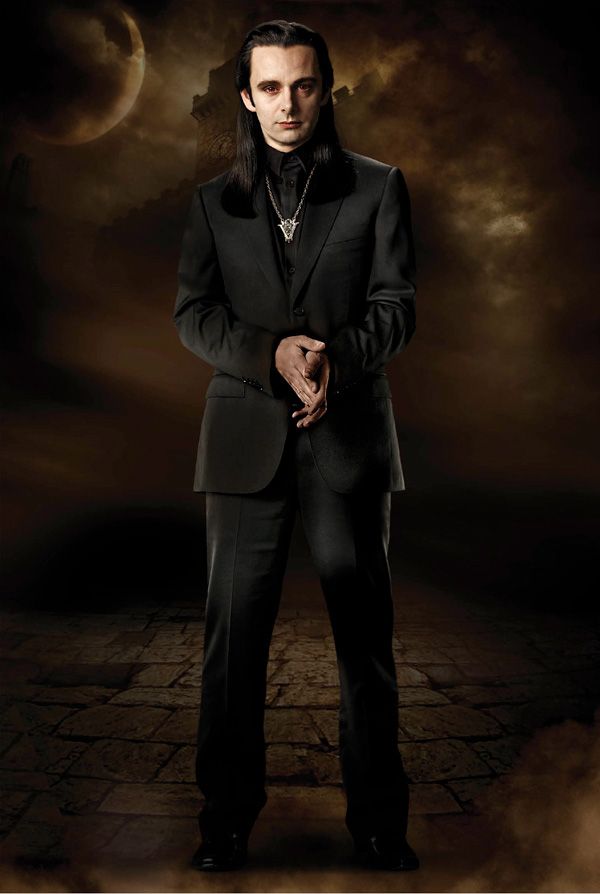 Gender:
Male
Human Age:
Born around 1300 BC Greece; Changed Around 1280 BC. Over 3000 years old. It is unknown how old he was when he was changed into a vampire.
Perpetual Age:
40s [According to the Films]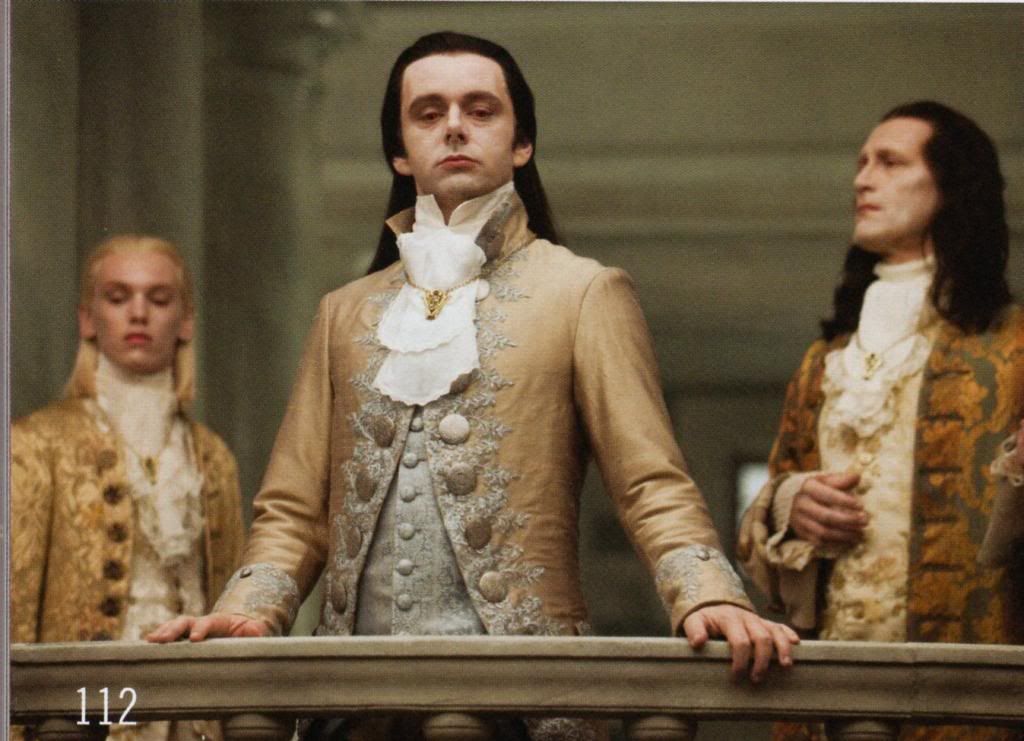 Ability (If listed):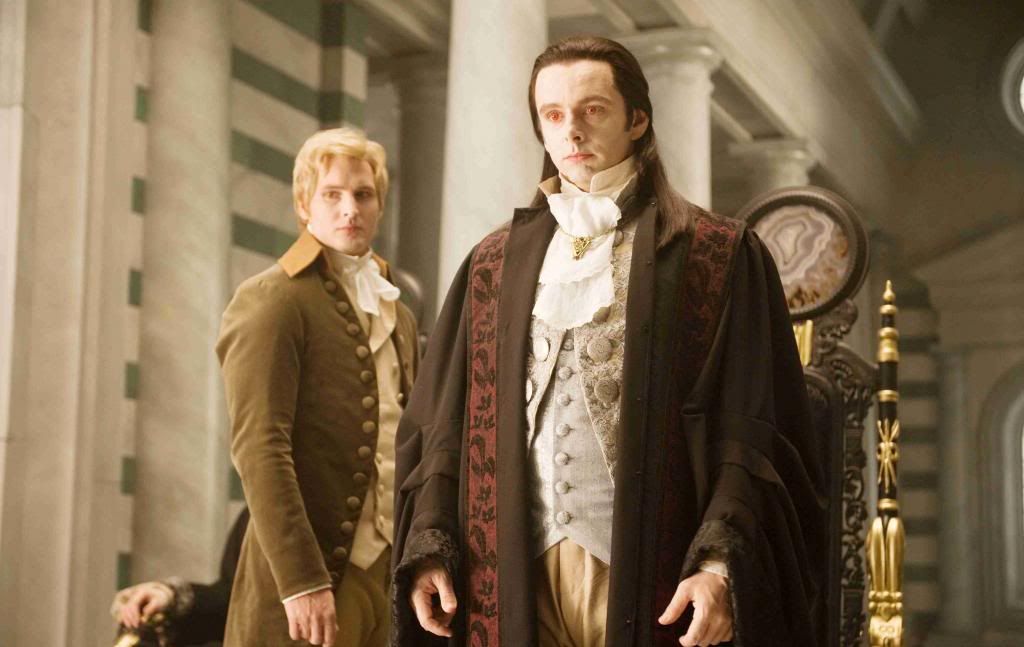 Basic vampire abilities
Aro never demonstrates any physical skills in battle, probably because he never has the need to fight personally. In the movie adaptation of Breaking Dawn, he easily beheads Carlisle and then fights Edward and Bella alone. Though he shows to be a strong vampire, his skills aren't quite pronounced as it only takes two to kill him.
Special abilities: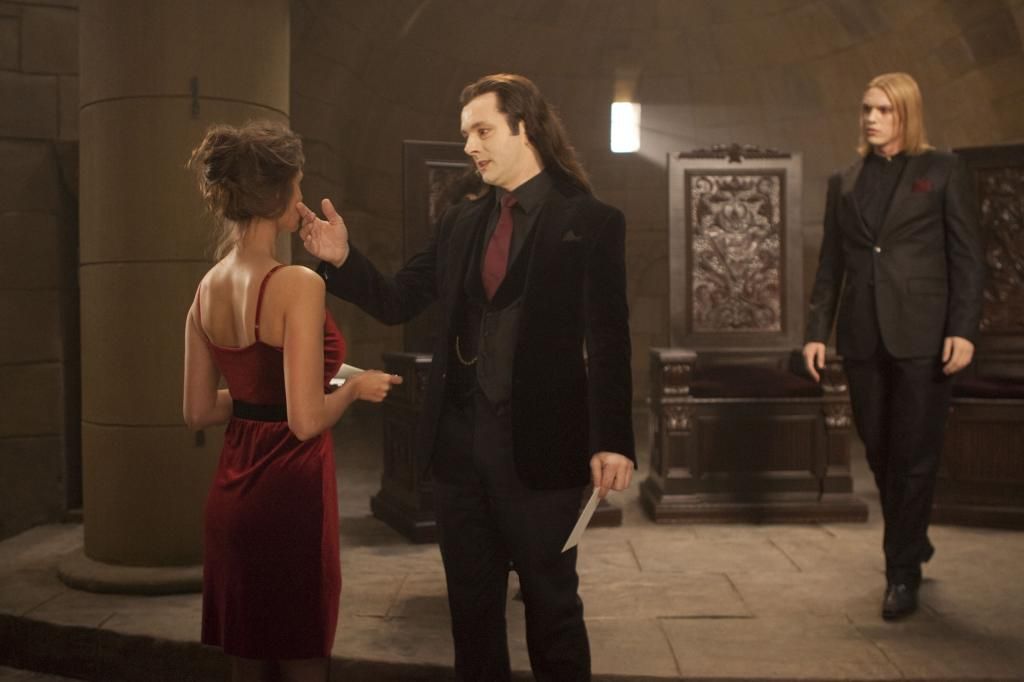 "You see, I share some of your brother's talent, only I am limited in a way that he is not."
"And also exponentially more powerful."
―Aro and Edward on his gift.
Tactile telepathy
Aro possesses the gift of "tactile telepathy", an ability to read people's minds; he can reach far more deeply into a person's mind than Edward Cullen, because he is capable of reading every thought, feeling and memory a person has ever had in the past. This power works very effectively in gathering information and looking into thoughts that his subjects may want to hide. It is, however, limited by his need to touch the subject in order for him to access that mind. Because of this power, he can learn any visitor's past and intentions of their visit. When interrogating a criminal, he uses his power to examine the guilty party's mind and see the proof they present. It has also happened on occasion that he discovers individuals with intriguing capabilities by seeing them through someone else's memories, such as Jane and Alec, Bella, Benjamin, Kate, Zafrina and Alice.
By reading Edward's mind, he can also access any mind Edward has ever read. And like Edward, he can access Alice's mind and experience the visions that she'd had.
Since his power is mental-based, it can be blocked by Bella's power to shield, something she has been able to do since she was human, which piqued Aro's interest.
Mate:
Sulpicia
Loyalty:
Volturi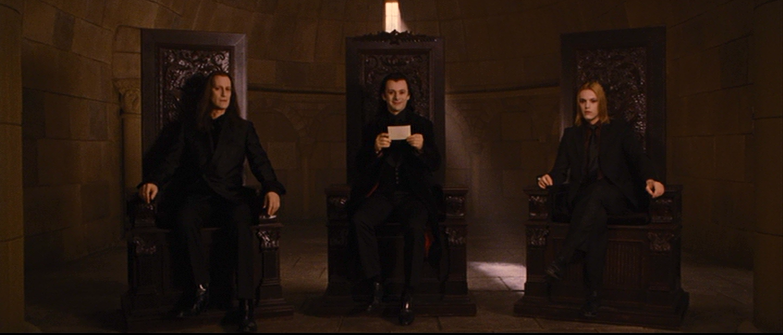 Other:
He is the leader of the Volturi.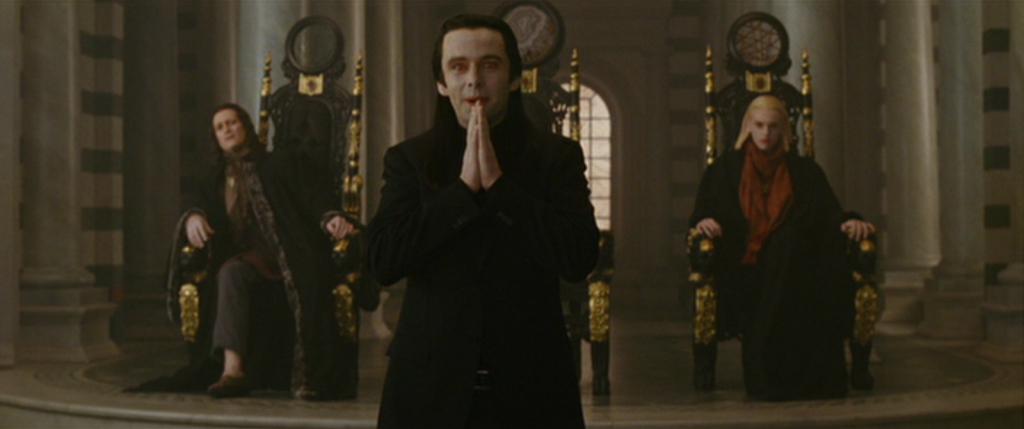 Aro normally carries himself in a cheery disposition and has shown to be polite to the point of being at complete ease even in the most objectionable of situations. Beneath this facade of optimistic giddiness, he is power-hungry, smart with his actions and highly manipulative. He finds Bella Swan's immunity to mental powers, including Jane's "painful" power, intriguing. Though he has never wanted anything more than Alice's power, after Bella becomes a vampire, he twice invites her to join the Volturi Guard, which she refuses both times. This upsets and surprises Aro, but does not infuriate him.
He exerts control over the world of vampires, and plotted against the opposing covens. Aro made other vampires realize that it was necessary for them to live in the shadows among humans, and overtime turn their species into legends and myths instead of actual facts. To further continue this plan, he and his companions created their own vampires and taught them the laws before letting them loose. He believes, possibly correctly, that the Volturi is necessary for the survival of the vampire species, with its bylaws that hold secrecy of the existence of vampires to the utmost importance. Due to humanity's continuously advancing technological prowess to the point where there are already weapons in existence that can kill vampires, he speculates that it is only a matter of time before they create more devastating constructs that may be able to wipe out the entirety of vampire-kind on Earth.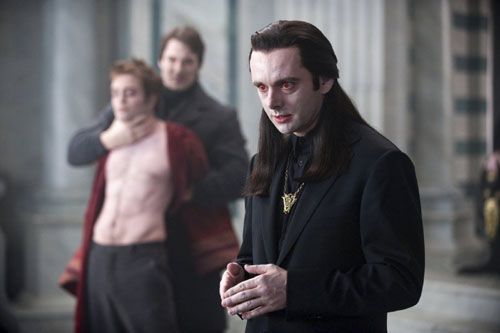 He holds power over everything and is willing to go to any length to secure his status, even if it means killing, as it happened with his sister, Didyme, to keep Marcus in the Volturi. As he states in New Moon, he sees himself and his kind as soulless monsters. This is one of the reasons he is so intrigued and touched by Carlisle, being the first vampire who is not, which gives him hope.
He has shown himself to be an avid collector of many fine things, including vampires with powerful talents; if and when he finds a vampire with a special ability he sees as useful, he would attempt to recruit that vampire into the Volturi guard. Aro has shown to be relentless in attempting to recruit powerful vampires; even after a vampire would refuse his offer, he would still continue to invite that vampire, as demonstrated in his numerous attempts to get Edward and Alice as well as Bella to join the Volturi. He wouldn't invite all gifted vampires though; he only brings a vampire into his guard if that vampire shows a gift that will secure his power. If an individual possesses a gift stronger than the one he already has, he will reorganize the guard and have the member replaced.
Aro also possesses immense leadership and organizing skills, having amassed a powerful organization with formidable powers, and has also assigned the members with the right positions for the benefit of the coven (i.e. placing Chelsea as the core of the Volturi, while Corin as enticement to both her and the leaders' wives).
Aro is very childlike in manner, although he is deliberate and patient by nature, he can be impatient and immature at times. He is also the most curious of the Volturi and is also the one with the most zeal. The Volturi do abuse their power, but when it boils down, Aro is afraid to lose that power and will do whatever it takes to protect it. He is akin to a frightened child and does not feel safe without his guard. Aro is not an entirely cruel person and, unlike Caius, will avoid a fight or killing if possible.