Name:
Carlisle Cullen
Nicknames:
Stregone Benefico (by the Volturi)
Dr. Fang (by Jacob Black)
Gender:
Male
Human Age:
373 years old
Perpetual Age:
23 (According to the Wikia page) but looks closer to 30.
Ability (If listed):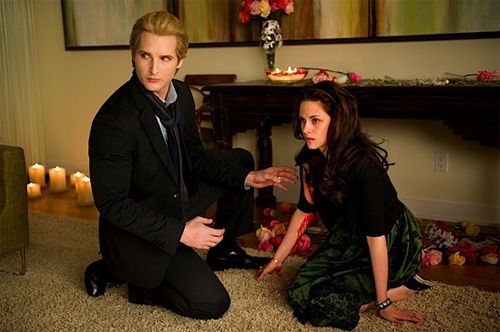 Basic vampire abilities; Exceptional self-control
Carlisle came up with his own theory as to why certain vampires have enhanced abilities; they bring something from their previous human life into their new vampire existence. Carlisle is also immortal, and had spent centuries perfecting his medical talents, becoming an excellent doctor. Unlike most vampires, after 300 years of practice he is no longer tempted by the scent of human blood, and is able to use it to help him in the workplace, therefore turning his "curse" to his advantage. He also believes that every vampire's strongest ability is enhanced during their transformation. What he brought into his next life was his incomparable compassion for humans and vampires[5], which was what prompted him to redirect his diet to animal blood in the first place. He also uses his sense of smell to locate injured people who might have a chance to be saved.
Despite his naturally gentle personality and superior control over his instincts, he is also quite adapted in combat much like his adopted children and wife, as he easily conquers newborns
Mate/Imprint:
Esme Cullen is Carlisle's wife, and the second vampire that Carlisle made. She is very kind-hearted, easily welcoming Bella Swan into the Cullen family.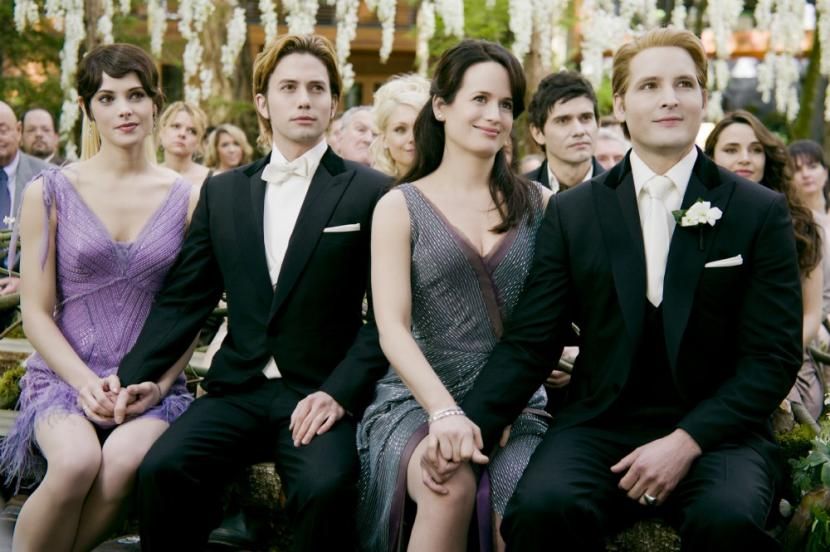 Loyalty: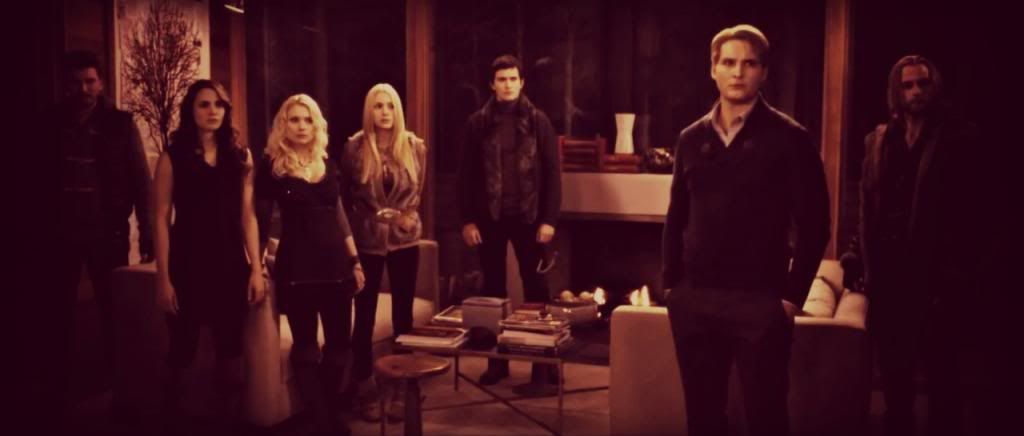 Olympic coven (Leader)
Black pack
Uley pack
Denali coven
Other: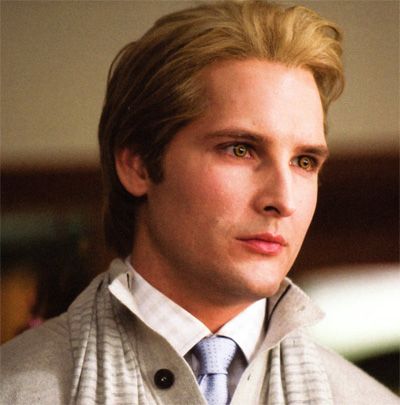 Carlisle Cullen (pronounced Car-lyle), also known as "stregone benefico", was born in 1640 in London, England, is the founder and leader of the Olympic coven. He is the second husband of Esme Cullen and the adoptive father of Emmett, Alice, Edward Cullen, and Jasper and Rosalie Hale. He is also the adoptive father-in-law of Bella Swan and adoptive grandfather of Renesmee Cullen.
Carlisle has an unparalleled gift of compassion; this allowed him to perfect his lifestyle as a "vegetarian" among vampires, to the point that he is able to completely resist the temptation of human blood even if it is in large amounts and pass this restraint to his family.
Carlisle's most prominent personality trait is his compassion, which is what prompted him to practice his diet on animal blood and use his capabilities to help people in need instead of killing them. Stephenie Meyer has said that his "compassion-motivated self-control is really so incredible that it almost crosses the line into 'superpower'."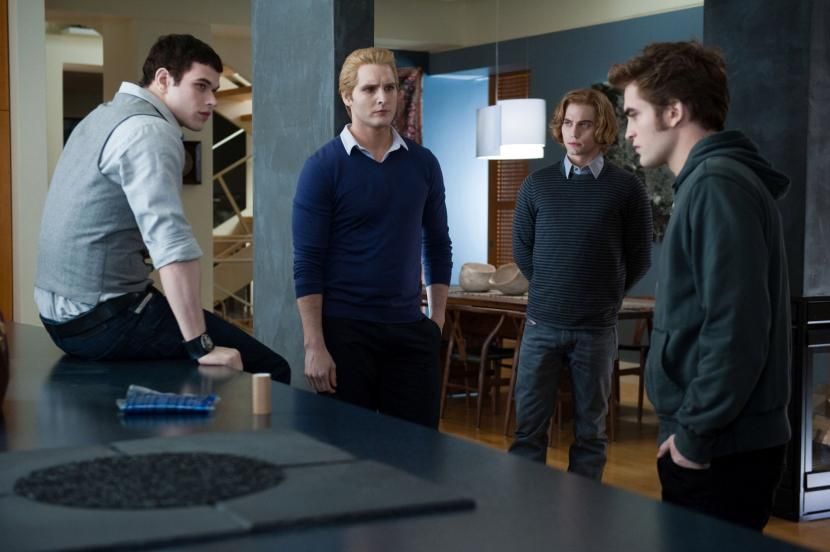 His loneliness in the years before he changed Edward and his love for his "children" also indicate that, like Esme, he is very family-motivated. Carlisle is also very patient and non-judgmental. He has a passion for collecting art, reading, and studying medicine. He also is very curious about the unknown, such as the genetic makeup of the Quileute tribe.
His peaceful and accepting nature has allowed him to make many friends, ranging from fellow vampires to humans and even werewolves, over the centuries. For a time, he was even willing to tolerate life amongst the Volturi, despite the marked contrast between his great compassion and Aro's callous disregard for human life - as shown, for example, when Aro dumped a profusely-bleeding human body outside the library where Carlisle was studying for no other reason than to test Carlisle's self-control.