(No longer accepting characters. Roleplay has begun.)
There's always two sides to a story. Usually, we hear about the good side, however, this is about the dark side. Not too long ago in the world known as Lado, plague had spread around the planet contaminating all life. The illness that plagued the world caused humans mental illness, making them naturally violent by nature and began to kill each other and the planet. They betrayed the trust of the Spirits of the land and broke all the rules of the planet. The humans tortured the forests, the spirits, animals, insects, their homes, children, and each other. The planet was dying and the Spirits could not stop them, so they created five immortal individuals whose purpose was to save the planet. The individuals were spread around the planet, each assigned a continent to protect and save. They were born and discovered by the humans who were appalled by their strange and distinct appearances. They dubbed the immortal individuals as "Freaks". The humans captured each individual and immediately chained them and placed them in cages. They tortured the immortals who had not been given enough time to learn of their powers that would of saved them from the humans. The humans set the Freaks up as showcases, becoming sources of entertainment and almost circus like. When the Freaks began to learn of their powers through their anger and hatred, the humans would then infuriate the Freaks even more just to get them to use their power calling them tricks. The Freaks were treated like animals. They grew only to the age of 25, not aging past those years. They grew to be filled with hatred and bitterness towards the human race but were unable to escape because they were unaware of their full potential with their powers.
One individual, who went by the name of Vance, grew to be extremely intelligent and clever. For a long time he studied the individuals, learning their ways and behaviors. One human he particularly watched was his "caretaker", the man he loathed the most out of anyone. He knew his caretaker held the keys to his chains and the man would come into his cage every morning to irk Vance and yell vile things to him. Vance was aware of the power with him which was fueled with fury and pride. He knew a few tricks but needed to do more in order to take down his caretaker. He practiced every night trying to shoot disk like balls of energy and practiced his aim and accuracy. Vance became very good at this trick then thought of ways to make his caretaker angry and try to throw a punch at him. One morning when his caretaker came into his cage he repeated the vile words that the caretaker would usually say to him, his plan worked and the caretaker went to go punch him in the face. Vance then launched his disks of energy knocking the man unconscious and leaving the man's keys on his belt resting on the ground before Vance to take. Vance freed himself and exited the cage, going on a rampage and destroying the town he resided in. He killed all the humans living in the town and left the town to ashes, getting his revenge on the greedy and nasty humans. He then searched around the world for the other individuals created by the Spirits and freed each of them. Together, they formed a faction called Twisted Entities, with Vance leading them, and they agreed to annihilate the human race on Lado. With the humans gone from the world, soon the plant life and creatures of Lado began to become plagued by the illness the humans suffered from. The creatures became rabid and violent killing and hunting each other. The plant life began to decay into sludge and toxins that poisoned the air of Lado.
The Twisted Entities faction took a liking to a castle in the center of Lado, shielding it together with their powers and the protection of their creators from any outsiders and intruders. The Spirits commended their creations for teaching the human race a valuable and devastating lesson. The Spirits had also grown to hate the humans after their betrayal and mistreatment of their creations. However, Lado was a dying planet, close to it's end. Once everything died the planet would explode and cease to exist. The Spirits told their creations that there are other planets within the galaxy, other planets also holding human life. They knew that once the planet died, so would the Spirits residing on Lado, but the Spirits wished for their creations to thrive and continue to live. The faction agreed that they needed a new home because Lado would soon no longer be suitable. The Spirits told their creations stories about the galaxy, and how the human planets used to communicate with each other but differences in government, control, and economics caused them all to divide and live on their own accounts. The Spirits then granted their creations powers that would allow them to open portals that would travel through space, to other planets, and to return to their home in Lado.
The Twisted Entities faction continued to practice their powers and learn of their unique individual abilities. They traveled through space and to the human planets, searching for a suitable planet that had everything they needed to survive. They eventually found the human planet called Eshara. Eshara was a beautiful planet, however, it was behind in technology and not as nearly advanced as the other human planets. The faction chose this planet to conquer and frequently visited the planet, blending in easily with the human race. They began to learn of Eshara's history and origins. Centuries ago, the Esharan people used to dwell and live along side dragons. They lived together in harmony and grew to be close in bonds. But, when war broke out between the kingdoms of Eshara, it devastated the planet and caused massive destruction because of the use of dragons in battles. The Spirits of Eshara eventually viewed the dragons to be too dangerous for the planet and created their own immortals to banish the dragons. The immortals formed a faction as well, then selected a continent, evicting all humans out of it and built a large camp that would hold all the remaining dragons. The dragons were each captured and forced into this camp, banished into eternal slumber. They were locked away by sacred magic the immortals created. The only way to enter the dragon camp is by placing the 5 Dragonian Orbs into the slots of the front entrance of the camp. The Dragonian Orbs were scattered throughout Eshara by the immortal faction. The immortal faction currently guards and resides in the dragon camp making sure no one dares to awaken the beasts that reside in the camp. They control the entire continent and have made it their own home.
The Twisted Entities faction loved the idea of dragons and wanted them as allies. They then learned of one of the most fierce dragons who was the leader of the dragon race, his name was Peluda, a dragon who breathes fire and acid. Vance then told his comrades that Peluda was the key to conquering Eshara. However, the immortal faction on this planet stands as a major threat to the Twisted Entities faction. The Twisted Entities faction currently explores Eshara trying to learn the land well and find clues as to where they can find the Dragonian Orbs. However, once the faction gets their hands on the first orb, the immortal faction of Eshara discovers their presence leading to major war, hatred, and constant threats to all their lives. The immortal faction of this planet will not let the Twisted Entities faction take over their planet. But they do not come in conflict until much later.
-----------------------------------------
THE SETTING
The setting of the story is completely fantasy but the characters and humans are more so in a medieval era. There are castles, cities, towns, and villages in the human worlds. In Lado these places are now in ruins. The characters and humans use weapons such as swords, katana, nunchucks, fans, shields, spears, and so on for battle. So keep that in mind for your characters. And also keep in mind your characters will have special powers as well as weapons.
The Twisted Entities faction has their headquarters in Lado, where they took over the nicest castle in Lado and made it into their home. The castle is covered with a dark force field to keep any invaders outside the castle grounds. No one can enter the castle grounds but them.
Eshara is the thriving human world that the faction is interested in conquering. Eshara is full of beautiful grasslands, plains, meadows, villages, towns, cities, forests, waters, and so forth. However, there is a lot of poverty in Eshara, so most humans are poor and are peasants. Only Kings, Queens, Princesses, Princes, and Lords live in castles. Castles are only located in cities.
-----------------------------------------
About Twisted Entities Faction
The members of the faction have all already aged to 25 years and they are all the same exact age so that is not going to be included in the character application. Also, each member has their own individual ability. The slots of the roleplay are going to be filled by abilities taken not by any status because each of the members including the leader are equal in power and age. Vance was only made leader [code][/code]because he was able to free each of them.
The faction members also have spiritual powers alongside their individual abilities. They each have been given a certain amount of power from their Spirit Creators making them partially living and solid spirits themselves. The Spirit power is what makes them immortal. So besides their abilities, any of them can draw energy from their inner Spirit power source and use that energy in attack forms.
Also, the members of the faction look almost just like humans so make sure your descriptions are human like. However, the characters can have ancient markings on them or elf ears or even claws if you'd like. But nothing crazy that is really far from human.
Once I get the character slots filled, I'm going to discuss with everyone some extra info I'll be adding afterwards so I'll let all of you know when roleplay is going to start and I'll be posting the first post.
-----------------------------------------
The Abilities:
Remember, you are limited to only
ONE
ability.
(TAKEN BY Bliss) MATTER: You are able to manipulate the four states of matter, being solid, liquid, gas, and plasma. The world is almost as if it were in your palm, allowing you to change and control almost anything. You can bend walls, create solids, change liquid phases, use gases, and move things with simple movements of your hands. You can even combine the atoms in the atmosphere into energy which is a common battle technique of yours. It gives you the upper hand of your opponents. However, you cannot change the chemical makeup and atomic structures of anything living. You can only control abiotic factors around you.
(TAKEN BY Rötshreck) TRANSFORMATION: You are able to transform into almost any living thing. You are the master of camouflage, being able to blend into almost anything. You can easily fit into different societies and species, changing your shape and appearance to copy the creatures around you. You can hide in the tiniest of spaces turning into perhaps a mouse or insect crawling into small, tight spaces. You can even flap your wings and fly away in the shape of a bird when you need to escape or travel fast. You transform into creatures that are most convenient for you depending on your circumstance. You can transform into vicious beasts that give you great strength and agility which is useful for battle. Again, you are the master of camouflage, making you ideal for sneaky missions when it comes to discovering information from inside vicinities.
(TAKEN BY A Rubber Chicken) TELEPATHY: You are able to creep into the minds of people, being able to trick their thoughts and do what you want them to do. However, your fellow comrades have some resistance to the mind trickery you use for they are much more intelligent than your average human. You are also able to communicate with minds, including those of your comrades. You're capable of having an entire conversation in someone's mind or causing serious pain in someone's body by tricking the mind into thinking they're in that amount of pain.
(TAKEN BY KrazyTigger) VOLTAGE: You control just about any electrical current you can sense and find. You can gather tons of electrons to form lightning at the tips of your fingers. You can draw electricity from any source you can find and use light particles to your advantage. However, you cannot draw energy from the sun for that is not an electric source. You can control friction and static and you are able to generate electricity from anywhere you stand, there are electrons everywhere.
(TAKEN BY Kurokiku) NECROMANCY: You are able to communicate with the dead. You can summon both good and bad spirits that roam any world. The spirits you summon come to ally you in anyway you need. They provide any favors you ask of them and obey you at any command. You can also control dead corpses and bring them back to life for as long as you please or until they are destroyed. You can draw energy from the dead and use souls to power up any energy attacks you use. You are a greatly feared opponent for anyone.
This role is aside from the abilities.
(TAKEN BY echored) Space Creature: You are a space creature, of the species Aduro. You came from the planet called Artio and you're currently a traveling space nomad. You had been banished from Artio after your Elders were slaughtered who ruled over the Aduro, they were killed due to political conflicts within the planet. Since then, you've been traveling in search of a new home planet to live in, but grew to enjoy the travel and have seen many worlds. You have a life span of 550 years and you have your own unique abilities. You have the ability to float and create burning lights (fire) in any place, including atmospheres with no oxygen. You have no gender and can be referred to as he/she. You also travel through space through dimensions and portals which is how you run into the Twisted Entities Faction on one of their missions. Intrigued by their unique appearance and strength, you decide to tag a long with them. Since you have such a long life span, you are incredibly intelligent, being able to speak fluently in many languages and dialects because of all the planets you've traveled to and seen. You just so happen to know about the planet Eshara, and the human race and the dragons that reside there. You used to be friends with a dragon back when they roamed Eshara freely and learned of the dragon history and how they actually roamed Eshara before the humans. You eventually become the faction's key to conquering Eshara holding valuable information about the dragons and the planet. You also know about the Dragonian Orbs and even how to use them, which is why the faction needs her. However, you don't share all your information until later when the faction discovers the dragons and Dragonian Orbs, which sparks your memory and makes you extremely useful and a guide to the faction.
-----------------------------------------
Pictures
Just some pictures to let your imaginations wonder.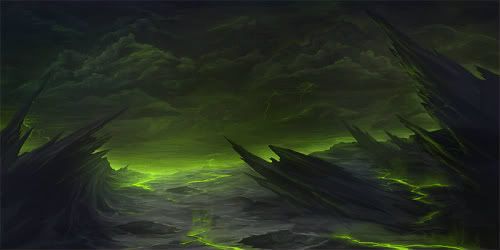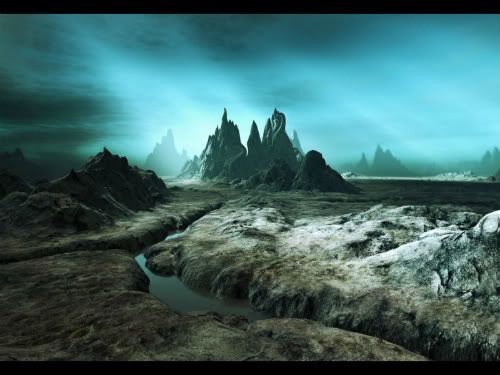 Lado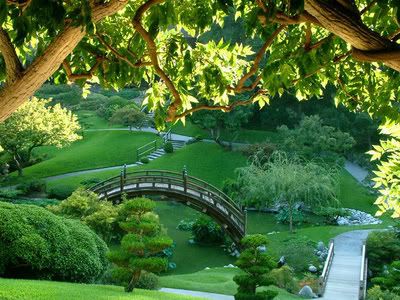 Eshara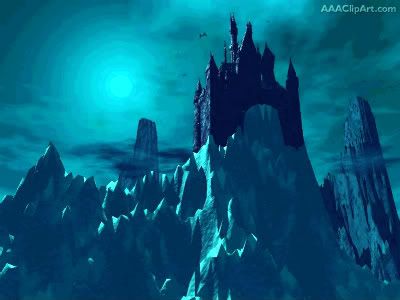 The faction's castle.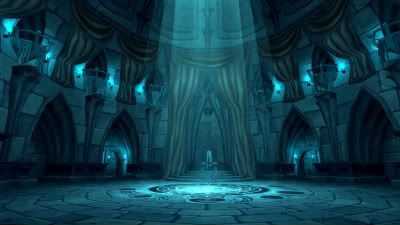 The throne room. A common meeting place for the faction.
-----------------------------------------
Character Application:
Name:
Gender:
Height:
Ability: (Just state which ability you want)
Weapon:
Description:
Personality:
No god moding or power playing.
No chatspeak during roleplay.
Be as literate as you can.
"OOC" is to be used outside of roleplay.
Be creative, detailed, and use as much proper grammar as you can. (Hey, we all make mistakes here and there.)
I ask for a minimum of 2 paragraphs per post. If you have writer's block, it happens to all of us at some point, just let us know.
Be detailed in your character applications. It's about quality, not quantity. I'm going to be particularly looking at character descriptions and personality's and expect to see at least one detailed paragraph about your character. It doesn't need to be anything over the top it just gives me a feel for how you roleplay.
Once the character slots are filled, I (Bliss), will start the roleplay off.
Be respectful of each other at all times.
You can use chatspeak in "OOC" posts.
Arcs are bundles of posts that you can organize on your own. They're useful for telling a story that might span long periods of time or space.
There are no arcs in this roleplay.
There are no quests in this roleplay.
Here's the current leaderboard.
There are no groups in this roleplay!
Welcome home, Promethean. Here, you can manage your universe.
Arcs are bundles of posts from any location, allowing you to easily capture sub-plots which might be spread out across multiple locations.
You can create Quests with various rewards, encouraging your players to engage with specific plot lines.
Settings are the backdrop for the characters in your universe, giving meaning and context to their existence. By creating a number of well-written locations, you can organize your universe into areas and regions.
Navigation
While not required, locations can be organized onto a map. More information soon!
There are no groups in this roleplay!
By creating Collectibles, you can reward your players with unique items that accentuate their character sheets.
Once an Item has been created, it can be spawned in the IC using /spawn Item Name (case-sensitive, as usual) — this can be followed with /take Item Name to retrieve the item into the current character's inventory.
Give your Universe life by adding a Mob, which are auto-replenishing NPCs your players can interact with. Useful for some quick hack-and-slash fun!
Mobs can be automated spawns, like rats and bats, or full-on NPCs complete with conversation menus. Use them to enhance your player experience!
Current Mobs
No mobs have been created yet.
Locations where Mobs and Items might appear.
You can schedule events for your players to create notifications and schedule times for everyone to plan around.
Add and remove other people from your Universe.
Orphanage
By marking a character as abandoned, you can offer them to your players as pre-made character sheets.
0 sightings
Kiera
played by

Kurokiku
"The only certainty in life is death. For you, anyway."
The Forge
Use your INK to craft new artifacts in Twisted Entities Faction. Once created, Items cannot be changed, but they can be bought and sold in the marketplace.
Notable Items
No items have been created yet!
The Market
Buy, sell, and even craft your own items in this universe.
Market Data

Market conditions are unknown. Use caution when trading.

Quick Buy (Items Most Recently Listed for Sale)
Are you prepared for the adventures and journeys that await you in the planets of Lado and Eshara? Only the chosen ones may enter...
This is the Mission Board that Vance uses to assign the faction tasks to complete. It will be updated either twice or three times a week or more if necessary.
Discussions
Topics

Replies
Views

Last post
Most recent OOC posts in Twisted Entities Faction
There have been no posts in the OOC topic for this roleplay!