---
---
"From caring comes courage." - Lao Tzu
---
|Name|
Davis Wallace
"I like it. Simple enough."
|Nickname|
Dave, Davy, Slackjaw (he hates this nickname and hasn't been called it for a long time.)
"I'm not huge on nicknames. Especially that last one."
|Age|
23
"Old enough to do pretty much anything I want."
|Ethnicity|
50% French, 25% German, and 25% Irish
"My ethnicity never really meant much to me. Never looked into it. I was too focused on keeping up with myself.
|Sexual Orientation|
Heterosexual
"Nothing against men, I've just always preferred the ladies."
---
|Height|
5'11
|Build|
Muscular/Toned/Athletic
|Skin Tone|
Tan
|Hair Color|
Blonde with many blotches of brown
|Eye Color|
Blue
|Scars/Tattoos/Piercings|
Davis has quite a few scars from the motorcycle accident. There is a few small ones on his face that are barely noticeably. The biggest is the one across his back which goes from his lower back to his shoulder blades. His legs are also heavily scared, mostly from all the surgeries he had to go into to fix them.
---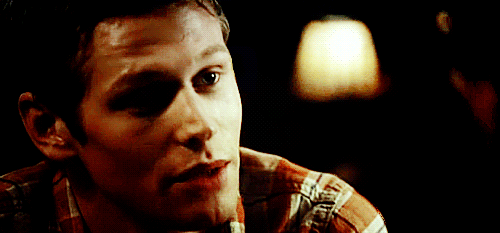 |Quirks/Habits|
Davis often paces the floor when he's nervous or in deep thought. He also enjoys twirling anything in his hand when he is bored as well as rubbing his hands together when he is deciding on something.
|Likes|
Motorcycles/Being Social/Honesty/Respect/Working Out/Donuts/Camping/The Outdoors/Carpentry/Wood Working/Working With His Hands/Music/Swimming/Naps/Football
|Dislikes|
Spiders/Fighting/Dishonesty/Math/Feeling Helpless/FC: Alex Pettyfer/Olives/Cats/Stubbornness/Watching People Suffer/
|Fears|
Davis isn't actually afraid of one of the Vampires killing him. He is however afraid of the Vampires finding out about his plan with some of the others to escape. The plan itself is a serious inner conflict for him as he is grateful to FC: Claire Holt for what she did for him and is curious about his feelings for FC: Arden Cho, but wants to live his own life and not live in fear of the people he lives with being tortured for fun.
Davis would never say it to that many people, but he is terrified of waking up one day and his legs not working. When they repaired his legs, the doctors told him he had a 60% chance of there being no further complications with his legs in the future. That statistic frightens Davis to this very day, playing a part in every decision he makes in his life.
---
|Personality|


Davis is definitely a kind and outgoing guy. He has always cared about the people around him, especially with those close to him. This leads to him often giving advice or going above and beyond to help and protect his friends and family. That's part of the reason he moved into the coven in the first place as FC: Claire Holt's Blood Pet. He figures it's better he volunteers to suffer then to stand by and let someone else take his place. Davis does miss his life though, especially his friends and family back in the states. He is also fiercely loyal to those he thinks deserve it which has caused him to get himself into more then a few brawls. He is a good fighter, but gets no enjoyment out of it, seeing fighting as a lesser way of solving problems then words.

To distract himself, Davis often goes for rides on his motorcyle, using this time to himself to think. He always tries and makes decisions by himself, not wanting to inconvenience others as well as feeling responsible for his own life which is a bit of a contradiction considering his "occupation". He likes to think that himself and FC: Claire Holt are at least friends, but she has always been a hard woman to read for Davis. Speaking of women, Davis isn't your average home town charmer. Sure he is handsome and has a charismatic presence when he wants to be, but that doesn't mean he wants to hump everything with a pulse. He is actually a bit of an old soul and a romantic, finding joy in getting to form a connection with a person before anything physical.

Davis also enjoys work. It's something his dad that Davis always loved about the man and gained the trait as he grew. He loves spending as much time as needed if he's working on a project, not wanting it to result in shoddy work. His situation now lends itself to more passion projects, but Davis is fine with that. His work ethic also applies to people, never wanting to completely let go or give up on a person. In most cases, he believes there is a chance for everyone to change for the better as he knows this from experience, but isn't so naive that he tries to change or force change on those who have no desire for it. As his dad use to say, "Some people are fine with being rotten. In those cases, just find a riper bunch."
---
Davis' parents had a lot of trouble having kids, so when Davis came along, they were ready for him. He grew up in a small house in Texas often pretending to ride one of his dad's motorcycles he had in the garage. His father and mother were always there to watch him though. To make sure he didn't hurt himself running around on the two acre property they owned in the middle of no where. This kinda life changed when Davis was ten and his father sold the property for quite a large profit and moved the family to a larger house inside a gated community in California. There, Davis realized how kind his parents were compared to the other people he met upon moving and knew that they were a product of a different generation.
Around this time, Mrs. Wallace got pregnant again, this time with a baby girl. Davis was so excited to have a little sister, but sadly, it wasn't to be as the pregnancy ended in a miscarriage. It was then and there the couple decided they would never have another child. Davis decided he would try and be a better son, for the sake of his parents. He went on to become an honor roll student as well as a star athlete, playing for the football team. Davis' life went on like this as he slowly started to become a stereotypical jock, losing himself in the popularity. Then in his junior year, he got into a motorcycle accident, resulting in the breaking of both his legs. Davis fell into a deep depression as he felt he had somehow failed his family. He was confined to a wheelchair for the next six months.
After he recovered from his injuries, he graduated and decided to ride across Europe on his motorcycle to try and find himself. He had driven across most of France has was starting to feel like himself again when he decided to take a ferry to England and visit London. There, he fell in love with the city and decided to stay there, finding a job with a woman who sold hand crafted furniture. Davis found that not only did he enjoy the carving and crafting, but he also was good at it, his pieces becoming surprisingly popular. He eventually got popular enough over the years to open up his own shop. It was here that he met the woman who he would later call his master. As he learned who and what she was, the two started a brief affair which led to Davis to volunteer to be her Blood Pet. He only realized too late the error in judgement he had made until it was too late.