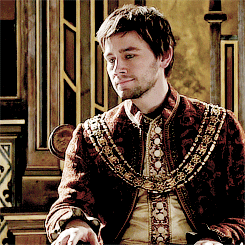 X
X
X
X
X
X
X
X
X
X
X
X
X
X
X
X
X
X
X
X
X
X
X
X
X
X
X
X
X
X
X
X
X
X
X
X
X
X
X
X
X
X
X
X
X
X
X
X
X
X
X
X
X
X
X
X
X
X
X
X
X
X
X
X
X
X
X
X
X
X
X
X
X
X
X
X
X
X
X
X
X
X
X
X
X
X
X
X
X
X
X
X
X
X
X
X
X
X
X
X
│
│
│
│
│
│
│
│
│
│
│
│
│
│
│
│
│
│
│
│
│
│
│
│
│
│
│
│
│
│
│
│
│
│
│
│
│
│
│
│
│
│
│
│
│
│
│
│
│
│
│
│
│
│
│
│
│
│
│
│
│
│
│
│
│
│
│
│
│
│
│
│
│
│
│
│
│
│
│
│
│
│
│
│
│
│
│
│
│
│
│
│
│
│
│
│
│
│
│
│
│
│
│
│
X
X
X
X
X
X
X
X
X
X
X
X
X
X
X
X
X
X
X
X
X
X
X
X
X
X
X
X
X
X
X
X
X
X
X
X
X
X
X
X
X
X
X
X
X
X
X
X
X
X
X
X
X
X
X
X
X
X
X
X
X
X
X
X
X
X
X
X
X
X
X
X
X
X
X
X
X
X
X
X
X
X
X
X
X
X
X
X
X
X
X
X
X
X
X
X
X
X
X
X
X
X
X
X
X
X
X
X
X
X
X
X
X
X
X
Sebastian de Medici
████████████████████████████████████████████████████
▬▬▬▬▬▬▬▬▬▬▬▬▬▬▬▬▬▬▬▬▬▬▬▬▬▬▬▬▬▬▬▬▬▬▬▬▬▬▬▬▬▬
NAME
Sebastian de Medici.
NICKNAMES
While not really a lover of nicknames, most people call him Lord Bash or Prince Bash.
AGE
Twenty-five.
DATE OF BIRTH
October 1st.
GENDER
Male.
ORIENTATION
Questioning.
HEIGHT
6'0.
WEIGHT
155 lbs.
HAIR
Raven colored, usually combed and trimmed to perfection.
EYES
Emerald Green.
DIALOGUE
#505050
THOUGHT
#9CA2A2
▬▬▬▬▬▬▬▬▬▬▬▬▬▬▬▬▬▬▬▬▬▬▬▬▬▬▬▬▬▬▬▬▬▬▬▬▬▬▬▬▬▬
STRENGTHS
XXX
Archery
| Sebastian has been practicing archery with many teachers since the age of ten. His father was pleased to have found out that his son have grown quite fond of the art as he is very skilled.
XXX
Swimming
| Something that Sebastian likes to do often as he feels that everything washes away and off of him whenever he is in the water. Sebastian learned to swim, not by royals or nobles, but by a few servants that were down by the lake the day he had went down there to clear his head.
XXX
Passionate
| A prince is usually unforgiving to certain matters but Sebastian is the complete opposite. Sebastian likes to be caring towards people, no matter what they did. He also likes to give them a little bit of mercy, too.
WEAKNESSES
XXX
His sexuality
| This is more of a fear than a weakness, to be honest. While his father dangled many girls in front of his face, none of them satisfied something inside of him. Sebastian is a little bit confused by his feelings towards men but knows that he cannot act upon these feelings in public.
XXX
Ruling
| Indeed, he is the next in line to rule the Kingdom of Helena, Sebastian feels as though he is not ready and will fail everyone that had faith in him. He wants to rule the Kingdom one day, yes but whenever he is ready and not on the King's terms.
XXX
His family
| Even though him and his father doesn't really get along well with each other, he still cares for his father very much as he would harm those that cause harm to him. But he will literally have anyone killed that messes with his mother.
QUIRKS AND HABITS
XXX
Climbing
| Sebastian maybe getting to the age where he's too old to be climbing but he cannot help it since he's been climbing ever since he was a kid. Climbing is something that he does whenever he is bored and just need something to do for the time being.
XXX
Library
| Whenever Sebastian needs to be alone or whatever, he'll usually be found in the library with a book in his lap. Sebastian loves to visit the library often just to keep is intelligence intact.
XXX
Faces
| While Sebastian is definitely handsome in the face, you will see him make multiple faces from time to time. Whether someone annoys him or makes him laugh, a face will definitely follow whatever emotion.
▬▬▬▬▬▬▬▬▬▬▬▬▬▬▬▬▬▬▬▬▬▬▬▬▬▬▬▬▬▬▬▬▬▬▬▬▬▬▬▬▬▬
LIKES
Punctual People
Guys
Reading Books
Listening to music
Swimming
DISLIKES
Being late
His father
Stories about monsters
Betrayal
Raising his voice
▬▬▬▬▬▬▬▬▬▬▬▬▬▬▬▬▬▬▬▬▬▬▬▬▬▬▬▬▬▬▬▬▬▬▬▬▬▬▬▬▬▬
PERSONALITY
•
Observant
• Growing up within the castle, Sebastian learned to watch his surroundings and everyone around him. Of course, Sebastian observes every single aspect of a person before really speaking to them. Weird, yes but he must know within himself if they are worthy of his trust before going any further with them.
•
Reserved
• Sebastian likes to keep to himself, at times and doesn't really speak to people unless he is spoken to. He also does not like to tell his business neither.
•
Loyal
• It is no doubt that Sebastian is very loyal to his Kingdom and people that are close to him. His loyalty lies with his Kingdom first, always but may shift sometimes just to piss of his father, the King.
▬▬▬▬▬▬▬▬▬▬▬▬▬▬▬▬▬▬▬▬▬▬▬▬▬▬▬▬▬▬▬▬▬▬▬▬▬▬▬▬▬▬
FAMILY TIES
XXX
Roman de Medici
|
Father
| 50 | Living
While these two were suppose to be two peas in a pod, they are not even close to that. Sebastian doesn't necessarily hate his father but he certainly cannot stand him sometimes. Since his birth, Sebastian's father has tried to control many, many aspects within his life and still does the same thing till this day. Sebastian hates it whenever his father tried to control his life and usually goes for a swim or archery target practice just to be away from the palace for a moment.
XXX
Hortensa de Medici
|
Mother
| 48 | Terminally Ill
Sebastian is definitely close to his mother as she has defended him against his father on multiple occasions. He has always been underneath his mother's wing since he could walk and they've always been close to one another ever since. But now that his mother is ill, Sebastian is saddened and does not know what's to come of the Kingdom if his mother dies. He cannot help but be upset about this and is willing to do anything just to keep her alive.
▬▬▬▬▬▬▬▬▬▬▬▬▬▬▬▬▬▬▬▬▬▬▬▬▬▬▬▬▬▬▬▬▬▬▬▬▬▬▬▬▬▬
ROLEPLAYER
Sunshine and Whiskey
FACE CLAIM
Torrance Coombs
▬▬▬▬▬▬▬▬▬▬▬▬▬▬▬▬▬▬▬▬▬▬▬▬▬▬▬▬▬▬▬▬▬▬▬▬▬▬▬▬▬▬
████████████████████████████████████████████████████