Two Kingdoms at War...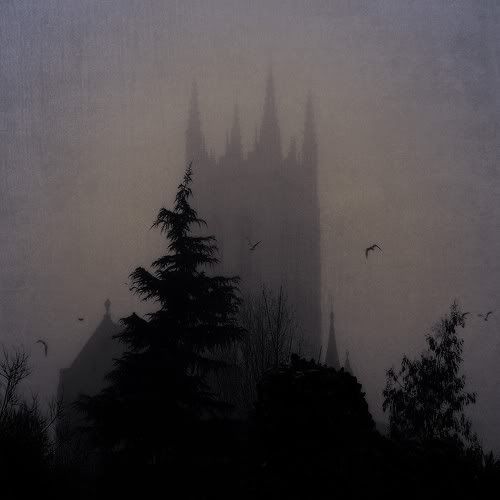 For years the kingdoms of Efah(meaning darkness) and Aquene(meaning peace) have been at war with one another. Not because of such petite things like land, money and so on, but for something much bigger. Much, much bigger.


Species Power.


Isn't that how most wars start? One side claiming they are stronger than the other, then there comes the big explosion? Of course! There has to be that fight for power. It, for the two kingdoms, has went on for centuries upon endless centuries. Maybe even longer than that.
What species are at war? That's the question I hoped you'd ask, my friend! It's an important part of the story, important information you must know..
The Kingdom of Aquene is where the species of Wood Elf reside. Do not get it wrong. No, no they are not short, weak little beings. Most wood elves are rather tall; do not get them confused with their Arctic Elvin brothers. In the Kingdom of Efah, Lycan control the land. Yes, big "hairy" creatures; be afraid!!
If the reason they've been at war isn't apparent, I will now explain to you the very obvious reasons:
Lycans are rather "brutish beasts." They like to beat their chests, declare dominance, that whole ordeal. They are, to put it simply, animals with many wolf-like qualities. Lycans use physical force more than anything, and compromising isn't at the top of their lists. More of a "slaughter first ask questions later," sort of species. They find the Elvin species to be weak, and a bit too cocky for their own good. Plus, they're looked at like an easy snack.
Wood Elves, on the other hand, are more of a "peaceful" species (hence the kingdom name). However, it's been long forgotten since the beginning of the war; but it is true. Most are skilled in the art of archery, and rather sing then actually get their hands dirty. Their voices are beautiful, bringing the most vicious of brutes to his/her knees. What they lack in strength they make up with their agile, feline grace, quick-wit, and mere intelligence. Elvin people view Lycans to be selfish hellions with no common sense. They look down upon them, thinking the wolves are violent inbreeds, nothing more than entertainment.


T

here is a night, the night when the

Harvest Moon

rises, when things immediately take a turn towards the.. Worst, to say the least. On this night (which occurs, surprisingly, once a month), lycans must give in to their inner-beast. During this time they have a weird craving for Elvin flesh and blood.


This is why the war started.


Seven decades later the same King and Queen of both kingdoms still were in power, and the war was still raging on and brewing between the two species.
Until on day. . .
The King and Queen of both species had finally had enough. Many of their brethren had been lost, pointless blood having been shed over the years. They formed a peace treaty to end it all. Many of their people, elf and lycan alike did not like this. They resented their king and queen, figuring the treaty was false. What were they trying to do? One Kingdom, they figured, would eventually betray the treaty and slaughter the other.

So, to assure their people, both the kings got together and conjured up a scandalous idea; a sure way to seal the peace treaty forever. They would combined both the kingdoms into one. And they were going to do so like this..
The Elvin King had a beautiful young daughter, and the Lycan King had a strong son who would, eventually, be declared king. To promise their people the peace treaty was set in sacred stone, the Elvin king betrothed his only daughter to the Lycan King's only son.

And that's how this, our story begins...

When the Prince and Princess of either side found this out they were immediately outraged, so were their mothers'. How could they do this?! They would not stand for it. However, the kings had made up their minds, and their word was final. They cooked up a way to get their families to meet.. And this is it:
The Elvin royal family, including their head servants, friends, guards, etc, would be traveling to the kingdom of Efah. There, they would be staying for approximately sixty days. During this time, the kings hoped, their families would get along. Then, and only then would they merge their kingdoms.

However...


What's a good story without the forbidden love stuff? Typical, huh?



During these sixty days in the kingdom of Efah, while suppose to be getting closer to the Lycan Prince, the Elvin Princess begins to fall in love with his Head Guard who was made to guard her, weird as it may seem. The Prince starts falling in love with the Princess's best friend. The Elvin Princess's Main Servant trips head over heels for the Lycan Prince's younger brother, which is strictly forbidden since she's the help, and he is royalty. And many more strange, unpredictable relations form.

How will the kingdoms hold up under all this?

That is up to you, friend...
UNDER MAJOR CONSTRUCTION! COME BACK LATER, PEEPS. ;)
Taking place in...
There are no characters in this universe yet!
0 posts here • Page 1 of 1
0 posts here • Page 1 of 1
Arcs are bundles of posts that you can organize on your own. They're useful for telling a story that might span long periods of time or space.
There are no arcs in this roleplay.
There are no quests in this roleplay.
Here's the current leaderboard.
There are no groups in this roleplay!
Welcome home, Promethean. Here, you can manage your universe.
Arcs are bundles of posts from any location, allowing you to easily capture sub-plots which might be spread out across multiple locations.
You can create Quests with various rewards, encouraging your players to engage with specific plot lines.
Settings are the backdrop for the characters in your universe, giving meaning and context to their existence. By creating a number of well-written locations, you can organize your universe into areas and regions.
Navigation
While not required, locations can be organized onto a map. More information soon!
There are no groups in this roleplay!
There are no characters in this universe yet!
By creating Collectibles, you can reward your players with unique items that accentuate their character sheets.
Once an Item has been created, it can be spawned in the IC using /spawn Item Name (case-sensitive, as usual) — this can be followed with /take Item Name to retrieve the item into the current character's inventory.
Give your Universe life by adding a Mob, which are auto-replenishing NPCs your players can interact with. Useful for some quick hack-and-slash fun!
Mobs can be automated spawns, like rats and bats, or full-on NPCs complete with conversation menus. Use them to enhance your player experience!
Current Mobs
No mobs have been created yet.
Locations where Mobs and Items might appear.
You can schedule events for your players to create notifications and schedule times for everyone to plan around.
Add and remove other people from your Universe.
The Forge
Use your INK to craft new artifacts in Two Kingdoms at War. Once created, Items cannot be changed, but they can be bought and sold in the marketplace.
Notable Items
No items have been created yet!
The Market
Buy, sell, and even craft your own items in this universe.
Market Data

Market conditions are unknown. Use caution when trading.

Quick Buy (Items Most Recently Listed for Sale)
There are no characters in this universe yet!
None
Discussions
Topics

Replies
Views

Last post
Most recent OOC posts in Two Kingdoms at War
Well, im just sayin PM me when you fixed what you had to. I am interested in joining.
This is the auto-generated OOC topic for the roleplay "
Two Kingdoms at War
"
You may edit this first post as you see fit.