____________________________________________________________________________________________________________________________________
---
gм- Jαcкѕcσℓ∂ѕωєαт ; cσ-gм - Vєяιχ
▬▬▬▬▬▬▬▬▬▬▬▬▬▬▬▬▬▬▬▬▬▬▬▬▬▬▬▬▬▬▬▬
░
✚
░
░
░
✚
░
░
░
✚
░
░
░
_______

Where is justice when you clasp your hands desperately in the courtroom, pleading silently for a fair verdict? Where is luck when you blow softly through your fingers, squeezing your eyes shut as you pray for the dice to land on just the numbers you need? Where is fate when you search frantically for the slip of paper that has the number of the person you're convinced is your soul mate on it? Where is order, chaos, destiny? They are everywhere. They are here.


HELLO WORLD



Humans have so much more power than they realize. It's a shame, really, how they live on in blissful ignorance of the strength they wield. They blather on and on about how they're the masters of their own fate, unaware that by simply speaking the word, they've doomed themselves to follow Fate. It's a miracle they haven't killed themselves yet. See, the Buddhists had it right, with their mystical ideas of Tulpas and conjured beings. But it goes so much further than that. Humans create their own gods. By wishing for luck, they create Luck. By defying fate, they conjure Fate. By fearing death, praising life, Death and Life were made. These beings, crafted carefully from the mass thoughts of millions of human beings, watch over their life force. Gods, one might call them, though certainly not benevolent ones. They are self-serving primarily, fully aware that their survival depends on the common belief, and so they ensure every day, that what they are exists.
▬▬▬▬▬▬▬▬▬▬▬▬▬▬▬▬▬▬▬▬▬▬▬▬▬▬▬▬▬▬▬▬▬▬▬▬▬▬▬▬▬▬▬▬▬▬▬
_____

On a plane of existence man will never see, these gods gather. Like any pantheon, there are varying levels of superiority. Life and Death, the two that have remained the most constant throughout history, sit upon the high thrones. Surrounding them, in a semi circle, sit the other five who hold the most power presently. Currently those seats are held by Fate, Coincidence, Luck, Order, and Chaos. The others are forced to seat themselves in the stone rows that line the room, no grand throne to call their own. These gods sit in the shadows, waiting for their moment to grasp power.

But there are some that are tired of waiting. They have never held power, never tasted strength. They decide to take it. Divide and conquer assures their victory. Sleep sneaks into Death's bedchamber at night and slits his throat. He finishes his job with Order. Destruction holds a hand over Chaos' mouth until she breathes no more; he does the same to Coincidence. Delirium gleefully does her part, artfully assassinating Life and Luck as they sleep. But they do not finish as they had hoped. Justice, who has always willingly declined a throne, catches them, retreating from rooms, covered in tainted blood. And somehow, with soft words, they pull her to their side. Fate, who has always been a friend, finds her in the hall, and she promptly pushes a blade through his heart. And their job is done.

But Justice is not the only one with keen eyes. Destiny remains in the shadows, sees all but says nothing. He is not swayed, cannot be swayed. Things were as they should be, and he is determined to return to that.
---
---
░
✚
░
░
░
✚
░
░
░
✚
░
░
░
░

___

Though dead, the Seven are not defeated. Immortal beings, death does not kill them. Instead, it scatters them. Reborn as normal humans, they live normal lives. They are normal. And that is the only thing that keeps them safe. For until they have fully realized their identities, they truly can die. And their murderers are very eager to see them gone for good.

Luckily for them, the sole witness to the heinous deeds committed by the covetous group has followed them to Earth. And luckily for Destiny, all of the seven were reborn in close proximity to each other, and now that they're attending the same high school, it makes it infinitely easier for him to keep an eye on them. As well as, when the time comes, train them to regain their titles.

But the time might come sooner than he expected. When an attack is launched, discreetly, on the school, it becomes clear to Destiny that the new command has found away around the usually impenetrable safeguard against the death of gods. So he forces his hand, forces everyone's hand. But he's not helping a group of gods, he's herding a group of scared teenagers that have no idea who they really are. And it's his job to show them. But it's harder than it sounds, especially when he also has to protect them from a couple of other gods, these ones actually capable, who are out for their blood.
---
---
---
---
◥
__________________
__________________
◤
◢
__________________
__________________
◣
---
---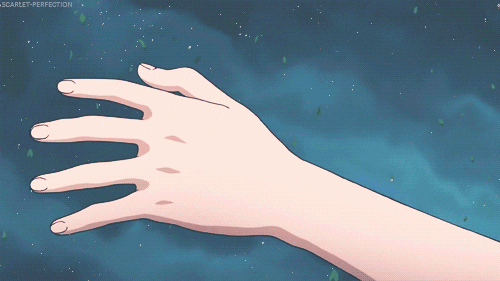 x
x
x
☀
▬▬▬▬▬▬▬▬▬▬▬▬▬▬
Life is not a problem to be solved, but a reality to be experienced.
▬▬▬▬▬▬▬▬▬▬▬▬▬▬
______

❙ NAME❙

_____

❙AGE❙

____

❙GENDER❙


_____

『

TBA

』

_______

『

TBA

』

_______

『

Female

』



_______

❙ROLE❙

____

❙POWER❙


_____

『

Life

』

________

『

TBA

』


Oρєη // Rєѕєяνє∂ // Tαкєη
---
---
x
x
x
✕
▬▬▬▬▬▬▬▬▬▬▬▬▬▬
While I thought that I was learning how to live, I have been learning how to die.
▬▬▬▬▬▬▬▬▬▬▬▬▬▬
____

❙ NAME❙

____

❙AGE❙

____

❙GENDER❙


__

『

TBA

』

_______

『

TBA

』

________

『

Male

』



________

❙ROLE❙

____

❙POWER❙


_______

『

Death

』

________

『

TBA

』

Oρєη // Rєѕєяνє∂(1) // Tαкєη
---
---
x
x
⇆
▬▬▬▬▬▬▬▬▬▬▬▬▬▬
Most gods throw dice, but Fate plays chess, and you don't find out til too late that he's been playing with two queens all along.
▬▬▬▬▬▬▬▬▬▬▬▬▬▬
________

❙ NAME❙

____

❙AGE❙

____

❙GENDER❙


________

『

TBA

』

______

『

TBA

』

________

『

Male

』



__

❙ROLE❙

____

❙POWER❙
『

Fate

』

_________

『

TBA

』


Oρєη // Rєѕєяνє∂ // Tαкєη
мσαнι
---
---
x
x
x
x
x
x
↛
▬▬▬▬▬▬▬▬▬▬▬▬▬▬
Every single moment is a coincidence.
▬▬▬▬▬▬▬▬▬▬▬▬▬▬
____

❙ NAME❙

____

❙AGE❙

____

❙GENDER❙


__

『

TBA

』

________

『

TBA

』

_______

『

Female

』



________

❙ROLE❙

____

❙POWER❙


____

『

Coincidence

』

_____

『

TBA

』

Oρєη // Rєѕєяνє∂(1) // Tαкєη
---
---
---
---
x
x
◙
▬▬▬▬▬▬▬▬▬▬▬▬▬▬
A person often meets his destiny on the road he took to avoid it.
▬▬▬▬▬▬▬▬▬▬▬▬▬▬
____

❙ NAME❙

____

❙AGE❙

____

❙GENDER❙


____

『

TBA

』

____

『

TBA

』

____

『

Male

』



____

❙ROLE❙

____

❙POWER❙


____

『

Destiny

』

____

『

TBA

』


Oρєη // Rєѕєяνє∂(1) // Tαкєη
---
---
x
x
x
◕
▬▬▬▬▬▬▬▬▬▬▬▬▬▬
Luck is believing you're lucky.
▬▬▬▬▬▬▬▬▬▬▬▬▬▬
____

❙ NAME❙

____

❙AGE❙

____

❙GENDER❙


____

『

TBA

』

____

『

TBA

』

____

『

Female

』



____

❙ROLE❙

____

❙POWER❙


____

『

Luck

』

____

『

TBA

』


Oρєη // Rєѕєяνє∂(1) // Tαкєη
____________________________________________________________________________________________________________________________________
---
---
x
◎
▬▬▬▬▬▬▬▬▬▬▬▬▬▬
Time flies over us, but leaves its shadow behind.
▬▬▬▬▬▬▬▬▬▬▬▬▬▬
____

❙ NAME❙

____

❙AGE❙

____

❙GENDER❙


____

『

TBA

』

____

『

TBA

』

____

『

Male

』



____

❙ROLE❙

____

❙POWER❙


____

『

Time // Order

』

____

『

TBA

』


Oρєη // Rєѕєяνє∂ // Tαкєη
Jαcкѕcσℓ∂ѕωєαт
---
---
x
x
x
҈ ҉
▬▬▬▬▬▬▬▬▬▬▬▬▬▬
One must still have chaos in oneself to be able to give birth to a dancing star.
▬▬▬▬▬▬▬▬▬▬▬▬▬▬
____

❙ NAME❙

____

❙AGE❙

____

❙GENDER❙


____

『

TBA

』

____

『

TBA

』

____

『

Female

』



____

❙ROLE❙

____

❙POWER❙


____

『

Chaos

』

____

『

TBA

』

Oρєη // Rєѕєяνє∂ // Tαкєη
Vєяιx
---
---
Aᴄᴛɪᴠɪᴛʏ ;
Post Length, and Literacy: I'm looking for some real dedicated roleplayers here, who are willing to commit! That means pretty frequent posting with a decent post size of at least 400 words. Obvs, a little less is fine now and then. Writers block gets us all (╥︣﹏᷅╥᷅), but a definite minimum of 300 words please. Regarding literacy, I don't expect novelist level style, but remember to not switch up your and you're and we'll be good. (Oxford comma is optional, but if you wanna get on my good side... (>‿◠)✌) I make observations on literacy based on the character sheet, and if I don't think you're up to par, I'll reject you (privately, of course, I'm not inhumane), so be sure to make it hella nice!
Rєѕєяναтισηѕ ;
If you're going to reserve a spot, please do so in the OOC along with the title of your favorite song at the moment. Reservations will last 48 hours to get an at least 1/6th completed WIP in, and then four more days to finish it. If you need more time, don't hesitate to ask! Up to two people will be allowed to compete for a spot. A character sheet will be provided in the OOC, but don't feel obligated to use it! It's pretty boring, so as long as you include the same information, any sheet is fine. ☜(ˆ▿ˆc)
ƓєηєяαƖ ;
The Rules that never go away. You know them all: no god-modding, no taking control of someone else's character, no smut, etc... Follow the rules of RPG basically.
ƐxcєѕѕινєƖу ;
Soooo I think you've pretty much figured it out that this is meant to be a pretty action-y roleplay. So violence is going to be a given. I don't think many people are usually up to typing out crazy descriptive gore, but it merits saying that the violence and gore should be kept pretty low key. I mean, don't censor yourself, but don't make us all wanna vomit either. Cursing is perfectly acceptable, I'll be doing it all the time probably. Also! Just because this is action oriented, doesn't mean there can't be any romancing and jazz, just keep it PG m'mates. ʕ•́ᴥ•̀ʔっ
Aвιℓιту ;
So as gods, each character is going to have one major ability, and maybe even one or two secondary powers. Please run any extras by me or Verix, especially if you think you might be making some too OPed. Your character's ability should have something to do with what they're the god of. Some of them'll obviously be much easier to come up with something for, like Death and Luck, but don't be afraid to get creative! And if you're unsure about anything, you can always run it by either me or Verix!
Hανє Ƒυη;
Yay! This is the primary objective of this, as with all roleplays. So that means I absolutely encourage chit-chat in the OOC, talking about plotting, or anything! An rp tends to die out if the people involved don't talk a lot, and I don't want to see that happen. Also! Pssst- check out the transparent text at the bottom for the rest of the password. That should be it, thanks for stopping by!
For the rest of the password, tell me your FC, Hex Code, and ability when reserving. Aaaaand, just for fun, make a really subtle reference to your favorite Disney movie. I might be a little paranoid lol
Taking place in...
5 posts here • Page 1 of 1
5 posts here • Page 1 of 1
Arcs are bundles of posts that you can organize on your own. They're useful for telling a story that might span long periods of time or space.
There are no arcs in this roleplay.
There are no quests in this roleplay.
Here's the current leaderboard.
There are no groups in this roleplay!
Welcome home, Promethean. Here, you can manage your universe.
Arcs are bundles of posts from any location, allowing you to easily capture sub-plots which might be spread out across multiple locations.
You can create Quests with various rewards, encouraging your players to engage with specific plot lines.
Settings are the backdrop for the characters in your universe, giving meaning and context to their existence. By creating a number of well-written locations, you can organize your universe into areas and regions.
Navigation
While not required, locations can be organized onto a map. More information soon!
There are no groups in this roleplay!
By creating Collectibles, you can reward your players with unique items that accentuate their character sheets.
Once an Item has been created, it can be spawned in the IC using /spawn Item Name (case-sensitive, as usual) — this can be followed with /take Item Name to retrieve the item into the current character's inventory.
Give your Universe life by adding a Mob, which are auto-replenishing NPCs your players can interact with. Useful for some quick hack-and-slash fun!
Mobs can be automated spawns, like rats and bats, or full-on NPCs complete with conversation menus. Use them to enhance your player experience!
Current Mobs
No mobs have been created yet.
Locations where Mobs and Items might appear.
You can schedule events for your players to create notifications and schedule times for everyone to plan around.
Add and remove other people from your Universe.
Orphanage
By marking a character as abandoned, you can offer them to your players as pre-made character sheets.
Almost done bro
The Forge
Use your INK to craft new artifacts in Umbra Orat. Once created, Items cannot be changed, but they can be bought and sold in the marketplace.
Notable Items
No items have been created yet!
The Market
Buy, sell, and even craft your own items in this universe.
Market Data

Market conditions are unknown. Use caution when trading.

Quick Buy (Items Most Recently Listed for Sale)
None
Discussions
Topics

Replies
Views

Last post
Most recent OOC posts in Umbra Orat
There have been no posts in the OOC topic for this roleplay!