The Boundary. Its what separates this world from the one beyond. In this world, lives humans. On the other side, that's where the monsters live. Everyday, due to the sins and bad deeds committed by humans, the monsters from the other side are able to cross into this world. Some are good, just wanting to escape their own home. But, most are evil, coming to this world in hopes of bringing great harm to people. That is where my mom and the others step in. They are the Undead Exorcists, and it is their job to defeat the evil before it destroys this world.
~ From the Diary of Lilith, Daughter of Daisy.
Important plot points
Elysium: City where this takes place. It has a high concentration of those from beyond the boundary, both good and bad. It is a modern day metropolis.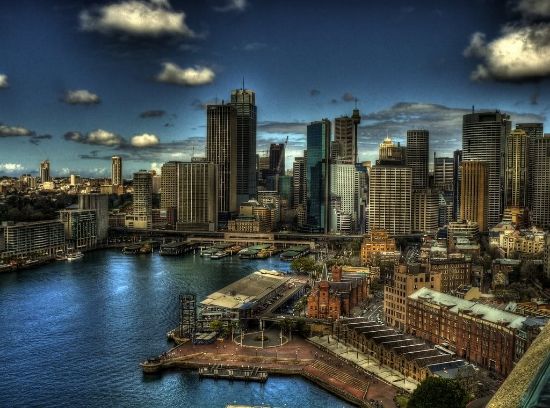 The Boundary: The line between our world and theirs. As far as anyone can tell, the Boundary has been around for as long as there has been us. Theories state it is the gateway between two realms, a tear in space if you will. Others say humans and these monsters once lived together, and the Boundary is a powerful spell that now separates the two worlds.
Undead Exorcist: Someone who was born a human, but died and was resurrected (in a way) by a wielder of advance magic. There are only five people living right now with the power to create an Undead Exorcist, one of them being Daisy. Exorcists are immortal, unable to die even if eviscerated to the point only a single cell remained. They will always regenerate. They can however be killed by the person who created them, and an Arc Weapon (get into that later), or a monster harvesting their soul. Along with this they have incredible strength, speed, and senses. Most spells will not work on them and they have the power to steal an ability from a monster, though they can only have one at a time. Finally, they are able to "Undead" a weapon (sword, gun, bow, even a stick). This causes the object to morph to their own particular tastes and it greatly increases the effectiveness of the item against monsters. The lifespan of an Exorcist is unknown as they do not age. Due to the fact many are cut down against monsters, their average is not that high either. The oldest exorcist lived to be 589, so most just assume that's the maximum age they could reach.
Undead Exorcists have many reasons for doing what they do, but the reason why the organization continues to this day is due to one major reason; Profit. There is a thriving and vast black market trade for a lot of these monsters remains. Witches need certain things for spells and rituals Then, you have collectors, who are humans aware of the Boundary and pay a great deal of money for certain "bits".
The UE: A bar on the bad side of town designed to throw off anyone looking for something to find. It often acts as a haven for "good" monsters to congregate without fear of persecution by Hunters or evil monsters.
Monsters: Monsters is a general term for supernatural beings that exist past the Boundary. Like I said before, there are more well known ones like demons (not made in hell mind you, but have similar appearances and abilities) vampires, werewolves, youkai, etc. Then there are ones that we as contributors to the roleplay can create. Keep in mind, these enemies will be tiered, and some will be much stronger than others. Most are able to take on the appearance of a human, while others have to often pay a witch for a spell to change their appearance. By possessing a human, they receive an incredible increase in strength and by harvesting souls can do terrible things.
Arc Weapons: Weapons created from the remains of the most powerful entities to ever cross the boundary. Only one organization has the influence and money to create such weapons; The Sect. Arc Weapons are wielded by the Shepherds and are usually modified with each new person they pass on to. There is an even higher subset of Arc Weapons called Holy Relics. These are weapons made by High Priests from the souls of witches. Only five are known to ever be made, with only two being in the possession of the Sect. Undead Exorcists are told to run if they come in contact with someone carrying such a item.
The Sect: A religious organization that hunts down and destroys those who cross the Boundary. They do not kill for profit, but purely to destroy anything that threatens the human world from beyond. They are however flawed in one major area. Unlike Undead Exorcists, they kill all trespassers, regardless of intent or creed. Even those who cross the boundary to live a peaceful life are still guilty in their eyes.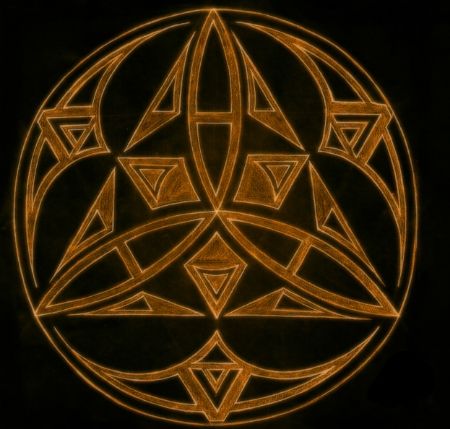 Shepherds: The hunters of The Sect and wielders of Arc Weapons. They have been known to target Undead Exorcists, as they view them to also be an abomination. Despite their position, many are not pious and are often just hunters looking to to use the power of The Sect to increase their proficiency in hunting.
Zero Space: A simple spell taught to all Undead Exorcists. When they find their target, activating the spell allows them to enter a neutral zone that exists outside of the current. It allows them to battle and chase their target without fear of injuring others or causing damage to the world around them. However, they can only cause someone to enter Zero Space with them if they are within ten meters of said entity and have their sight on them, making the spell a little tricky to execute.
Important People
Daisy: Powerful witch and the leader of the Elysium group of Undead Exorcists. She receives contracts and puts what the Exorcists recover on the black market. She is a relatively young witch by most standards and has only made a few Exorcists herself. She can always be found in the bar along with her daughter, Lilith.
Roth: Works as a bartender at The UE to make ends meet while he tries to figure out his place in the human world. He is the old god, Thor. But, he has no intention of causing problems. He often watches Lilith when Daisy has to step out. Also, he has a reputation for making an incredible martini. As an old god, he was once worshiped by humans, but their egos spiraled out of control to the point the humans turned on them, causing them to flee back into the Boundary.
Asther and Rolan: Information brokers who will often pass jobs to UE in exchange for a small cut of the profit. Only Daisy knows their true origin. When others ask they often respond that they are just, "Simple business sisters looking to make an honest living."
Character Sheet for Undead Exorcists
Name:
Age: (No older than 150)
Appearance: (Please, no real life people)
Personality:
Ability: (If they have one. Remember, his can change anytime your character wishes simply by taking one from a monster so its not that important, No Crazy-level ability to start with though).
Equipment: (What do they usually carry and more specifically, what does it look like when your character wields it).
Character Sheet for Shepherds
Name:
Age: (They are completely human, so keep that in mind)
Appearance:
Personality:
Arc Weapon: (No Holy Relics. Feel free to get pretty crazy though)
Monster Sheet
Name:
Species:
Appearance: (Both human and "Monster")
Personality:
Abilities:
Any questions, fill free to ask me in the OOC
Taking place in...
14 posts here • Page 1 of 1
14 posts here • Page 1 of 1
Arcs are bundles of posts that you can organize on your own. They're useful for telling a story that might span long periods of time or space.
There are no arcs in this roleplay.
There are no quests in this roleplay.
Here's the current leaderboard.
There are no groups in this roleplay!
Welcome home, Promethean. Here, you can manage your universe.
Arcs are bundles of posts from any location, allowing you to easily capture sub-plots which might be spread out across multiple locations.
You can create Quests with various rewards, encouraging your players to engage with specific plot lines.
Settings are the backdrop for the characters in your universe, giving meaning and context to their existence. By creating a number of well-written locations, you can organize your universe into areas and regions.
Navigation
While not required, locations can be organized onto a map. More information soon!
There are no groups in this roleplay!
By creating Collectibles, you can reward your players with unique items that accentuate their character sheets.
Once an Item has been created, it can be spawned in the IC using /spawn Item Name (case-sensitive, as usual) — this can be followed with /take Item Name to retrieve the item into the current character's inventory.
Give your Universe life by adding a Mob, which are auto-replenishing NPCs your players can interact with. Useful for some quick hack-and-slash fun!
Mobs can be automated spawns, like rats and bats, or full-on NPCs complete with conversation menus. Use them to enhance your player experience!
Current Mobs
No mobs have been created yet.
Locations where Mobs and Items might appear.
You can schedule events for your players to create notifications and schedule times for everyone to plan around.
Add and remove other people from your Universe.
The Forge
Use your INK to craft new artifacts in Undead Exorcists. Once created, Items cannot be changed, but they can be bought and sold in the marketplace.
Notable Items
No items have been created yet!
The Market
Buy, sell, and even craft your own items in this universe.
Market Data

Market conditions are unknown. Use caution when trading.

Quick Buy (Items Most Recently Listed for Sale)
None
Discussions
Most recent OOC posts in Undead Exorcists