---
---
Species:
Ash Born
---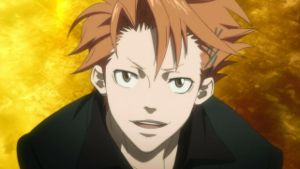 Human Appearance:
I'm of an average build I suppose, not too muscular but not too skinny either. Agile maybe? Anyway, my hair is orange, medium in length or maybe a little on the long side for a guy and it stays kind of scruffy or shaggy, I like to think it resembles fire a bit, but I don't know. My eyes are that same orange color and they always seem to show my excitement and curiosity. My skin is perhaps a little on the lighter side of your average caucasian. I'd say I look to be about twenty years old, even though I'm quite a bit older. As far as clothing is concerned, I prefer simple clothes that I can easily lift in my ash form so I can switch back to human form inside the clothes, less embarrassing that way.
---
Monster Appearance (ash form):
My ash form? Heh, it's pretty cool. I turn into this cloud of smoke and ash with some of the ash glowing red, as though they were fresh out of the fire and still hot. I can change the shape of the cloud, and even the size somewhat, and use that for anything from slipping through the crack under the door, to making myself look like a big angry wraith with a glowing mouth and eyes.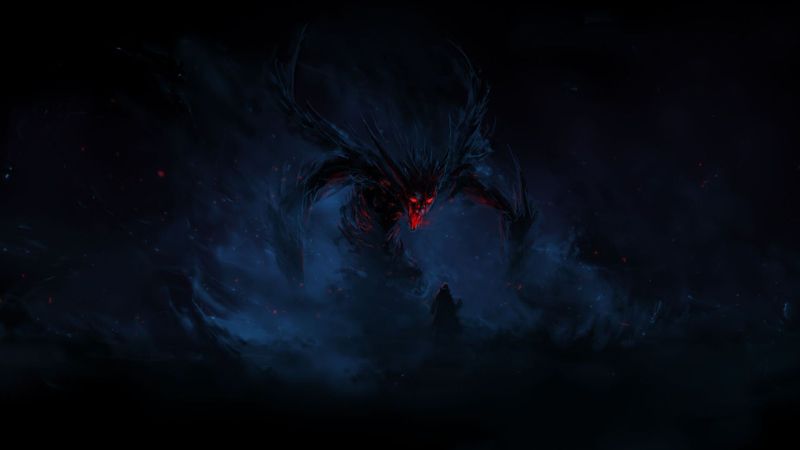 ---
History:
My formless body floated in the middle of a simple square room. The room was a dungeon cell, but there were no chains to hold me, as if mere chains could have held me back then. Instead the walls were made from brick that could withstand great heat, and the door was sealed so that the ash that made up my being could not slip through the cracks. I did not bother trying to escape, even if I gotten free of my cell there were others like me who stood guard to keep me from going free. Then, for the first time in what seemed an eternity to me, the loud bang of the door latch being retracted cut through the silence that had so long been my only companion. The door swung open and the guard motioned for me to come out, it was time to hear what sentence I would serve for my crimes.
"As punishment for your choosing to side with humans and stand against the Ash Born, I, King Gwarvus, ruler of the Ash Born, sentence you, Kisoro, to be sealed in your human form, only allowed to take your ash form often enough for a small taste of what you once were. Additionally, you are to be immediately exiled to the human side of the Boundary, sentenced to live among those whom you have so foolishly protected. Let the records show it to be so"
~ Ash Born High Court record of final sentencing of Kisoro, son of Gwarvus ~
Now, held in my human shell by a seal that took the power of many to create, and would take the power of many to remove, I stood shackled by iron before the portal that would take me to the place I would call home from now on. A guard pushed me from behind and I stumbled through the portal. I fell as I came out the other side, but instead of hitting the ground hard as I had expect, I landed on something soft, something stinky. Sitting up, I realized I was in a large metal container filled with human food waste. "Oh great, not only am I shackled, but now I stink too. Great way to make a start in a new land." Had I thought about it, I might have chosen more grand words to start off my new life.
---
Personality:
I guess you could say I'm just out to help protect those who I can and have fun while I do it. I may not have any friends yet, but I'll make at least one really good friend, You just wait, and when I do then I can say that friends come first in my book. Curiosity is a big trait in my personality, once I become curious about something I'll go to great lengths to satisfy my curiosity. I guess to sum it up, I'm just a curious, fun loving guy who does what he can to help others.
Abilities:
I was once very powerful, I could burn just about anything in seconds. Because of this seal, my abilities are now limited. I must live in my human form most of the time, but I can transform into my ash form for short periods of time and use a small amount of my power. Even when I turn to my ash form, I am still only given a fraction of the power held behind that seal. I can generate heat within the cloud that forms my body, anything from a soothing warmth to a heat of such intensity it will incinerate a person in seconds. Though my ash form may seem less than solid, I am able to pick up and move objects within my cloud. Once again, the seal limits me, the most weight I have been able to pick up since the seal was put in place is about twenty pounds. I guess I should also mention that I can manipulate the shape and, to some extend, the size of the smoke and ash cloud as well.