---
---
███████████████████████████████████████████████████████████████████████
---
---
"All you have to do is open your heart."
x
⚝
Stuck
⚝
Round Round
---
---
███████████████████████████████████████████████████████████████████████
---
---
N A M E
Kelina Mae Whitford

N I C K N A M E (S)
Kel | Simple abbreviation by friends and locals | Tolerates

A G E
18

B I R T H D A Y
5th December

R O L E
Beauty

P A I R E D

x

W I T H
The Beast | Damian Crawford
---
---
███████████████████████████████████████████████████████████████████████
---
---

S T Y L E
Kelina isn't confined to one certain style in her life. Like her personality, she's very adaptable to fashion and occasions. At home it's often tracksuits and a hoodie or workout gear, at school it can get preppy cross neat casual and when going out it can vary from 'rock chick' to formal.

H E I G H T & W E I G H T
here.

A P P E A R A N C E
here.
---
---
███████████████████████████████████████████████████████████████████████
---
---

L I K E S


▰

Socializing

▰

Thrill rides

▰

Animals

▰

Dancing

▰

Reading

D I S L I K E S


▰

Creepy crawlies

▰

Lack of courtesy

▰



T A L E N T S


▰

▰

▰



W E A K N E S S E S


▰

Over-thinker

▰

▰



---
---
███████████████████████████████████████████████████████████████████████
---
---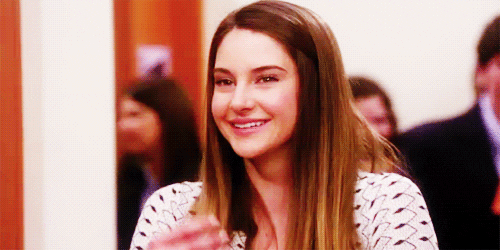 P E R S O N A L I T Y
Kelina is a gentle person that beholds a second sight; seeing the good qualities in everyone. With being open minded and insightful she's also inclined to give everyone their rightful chance. She understands everybody has some sort of history behind them and it can make or break a person. She's keen to help and make time for people because everybody deserves to be heard and valued. If however, they've made a less than desirable impression, Kelina is not the naive type and will no longer bother - she doesn't have it in her to be rude or cruel but she won't go out of her way to greet them, nor will she allow herself to be intimidated. Things can get tricky to juggle, between keeping her reputation up, getting good grades, helping others and securing her own future.

Kelina hopes to play some helpful valuable role in five years time such as a teacher,psychologist or psychiatrist or some other rehabilitation type role that makes a difference for people. She's quite mature for her age and set on large dreams but also contains a playful perky young girl that can turn giddy in flattering situations and can occasionally be considered a dork.

---
---
███████████████████████████████████████████████████████████████████████
---
---

F A M I L Y
Lizzie and Allen Whitford are a happy married couple very much in love to this day.

S T A T U S
She may seem goody-two-shoes or some may even go as far as to assume she's a "stiff", but Kelina has managed to balance maturity and fun, teasing and listening to the extent that most of the time in high school she was and is accompanied by someone and has earned quite the status on the social ladder. There are moments however, where her reputation strikes her and she has to upkeep her 'perfect girl' side rather than let go all to be a role model.

---
---
███████████████████████████████████████████████████████████████████████
---
---
cs by burning // filled out & modified by xNocturnax