Age: 22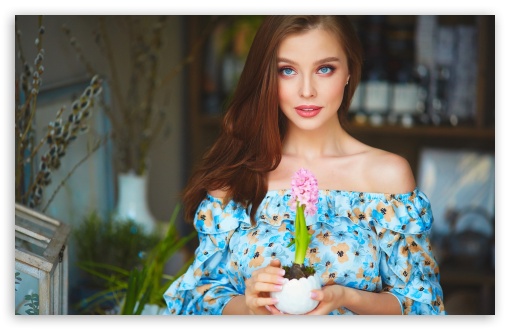 Physical Description: Angela has medium length bright purple hair that she likes to wear loose. She has dazzling blue eyes and wears bright pink lipstick. Her skin is pale and pristine, she tends to keep good care of her hygiene. She wears varying dresses usually but her favorite is her knee-length purple dress. It has a thick black trim along the bottom and around her neck and chest lines. She has black thin fishnet stockings with hearts embedded in the design.
Personality: Defiant, Stubborn and willful she tends to be tough to negotiate with but has been known to listen to reason. She just really like things to go her way and will go out of her way to make sure things do.
Equipment: Purple Purse filled with random shit.
History: Angela has lived in this town her entire life. She's always been a loner and it got worse when her mother died while she was only fourteen. She had her rebellious phase but still managed to keep decent grades even with all the lawbreaking she had begun to do. She did drugs, began smoking cigarettes and even stole things occasionally. No matter what her father would say she just kept at it. Eventually this strained their relationship to the point where they never talked. She moved out as soon as she could living her life couch surfing her way through college. She never managed to get a degree instead dropping out and becoming an attendant at the local "Slurp n Burp".