---
---
---
---
"My lips are the gun, my smile is the trigger, my kisses are the bullets, baby, call me a killer."
---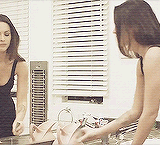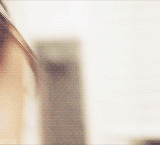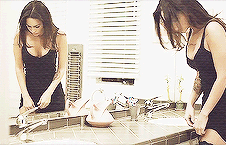 ---
---
---
---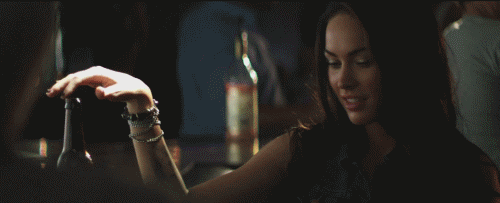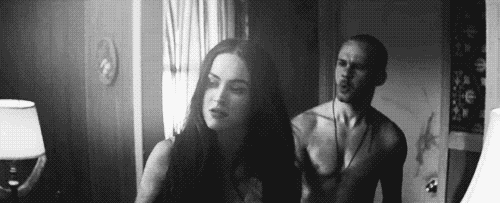 | Full Name |
"My last name means 'of the moonlight' in french. Guess it fits. I've always been one for the nightlife." Mila Fox De'Lune

| Nickname |
"Just because he calls me Mila, doesn't mean I like it." Only Emilio and Odessa know her real name, Mila. And only Emilio dares to call her by it, because he knows she hates it, so he does it to spite her. Typically, for people who know her as more than a stripper, she goes by her middle name, Fox. She likes the name, because it fits her quite well. Other common nicknames for her are De'Lune, her last name, or, since it's a mouthful, Luna or just Lune. She doesn't really care what you call her, so long as it's not Mila.

| Age |
"I've seen and done more than most fifty year olds." 20 years-old

| Gender |
"Fuck you." Female

| Role |
"Don't act like you don't know who I am." Girl One | Stripper
---
---

---
---

| Eye color |
"You hardly even notice it unless you look really close." Fox's eyes are actually two different colors, though, unless you see her a lot, or you look into her eyes directly, you really don't notice it. Her right eye is a pale blue-green shade, while her left eye is a soft green color. They're not intensely vibrant and since one eye is only a little bluer than the other, it makes them appear to be almost the same shade. However, when out in the sunlight or in harsh lighting conditions, her right eye does appear to be noticeably darker than the left one, and this is when people tend to notice it.

| Hair Color |
"Yes it's my real hair." Fox is immensely proud of her hair. She takes good care of it, and styles is carefully. She's never cut it, so it hangs in long, healthy, thick tresses down a little farther than her hips. People often think that her hair is extensions, seeing as it's so long, but Fox has simply been growing it a long time. WIP

| Skin Tone |
"What can I say? I was blessed." Mila has naturally tanned skin, so all year round she has an even, smooth tan. In the Summer though, she can get extremely dark.

| Height & Weight |
"I can be intimidating." Fox is slender and built with the body of the dancer, but she's not short. She stands at model height, a full 6'1", with long legs and smooth grace. She can be extremely intimidating with this height, and often uses it to her advantage. As for weight, she may be slim but do not underestimate her, she has a dancer's body, meaning that she also has a dancer's muscles, and could knock you on your back easily. She weighs 134 lbs due to her height.

| Distinct Markings |
"Sure, I've got some tats." Mila has almost an obsession with tattoos and piercings. She may not be as into them as Dess, but she does have her fair share.
Piercings
When it comes to piercings, Mila has her belly button pierced, as well as both her hips. On her left ear she has a triple helix, and it's also pierced all the way up. Her right ear has five cartilage piercings as well as a single helix and one lobe piercing. Finally, she also has her right collarbone pierced.
Scars
When it comes to scars, Mila has plenty, because she hasn't always been treated nicely. The most noticeable scar she had slices through the arch of her right eyebrow. She got it when one of the guys smashed a liquor bottle over her head, knocking her out. She hates it and hides in under the swoop of her hair, but it isn't always hidden perfectly. She has another fairly large scar running up the inside of her left arm from wrist to elbow. This, she got in a car accident. Another runs from the point where her shoulder meets her neck, along the top of her shoulder, to it's very tip. This she got from a knife, she tried to doge the slash, but it managed to get her along the top of the shoulder. Finally, she has one sitting on the back of her neck, under her hair, though this is more a carving than a scar. It's a carving of the gang's symbol, marking her as their property. She has many other scars as well, from being in so many fights and getting tossed around so much over the years, but these four are by far the largest and most noticeable.
Tattoos
When it comes to tattoos, Fox has several and plans to get even more. The first tattoo she ever got, was when she was thirteen, and sits on the back of her right shoulder and is a quote, reading: "We will all laugh at gilded butterflies." Another of her tattoos sits on her right ribcage at sort of an angle, just under the one on her shoulder, reading "And those who were seen dancing were thought to be insane by those who could not hear the music." On her left ribcage, Mila has a third quote tattoo that reads: "There once was a little girl who never knew love until a boy broke her HEART." On the inside of her right arm, just under her elbow, Fox has a tattoo of Marilyn Monroe. Her fourth and final tattoo sits on the small of her back as a "tramp stamp" iun the shape of a black tribal fox.
---
---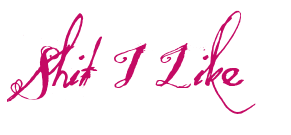 ---
---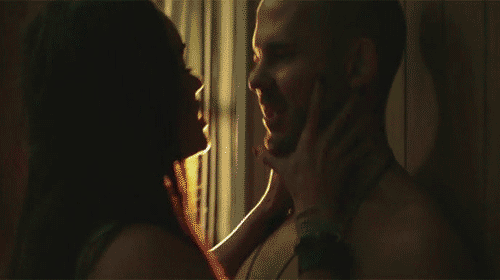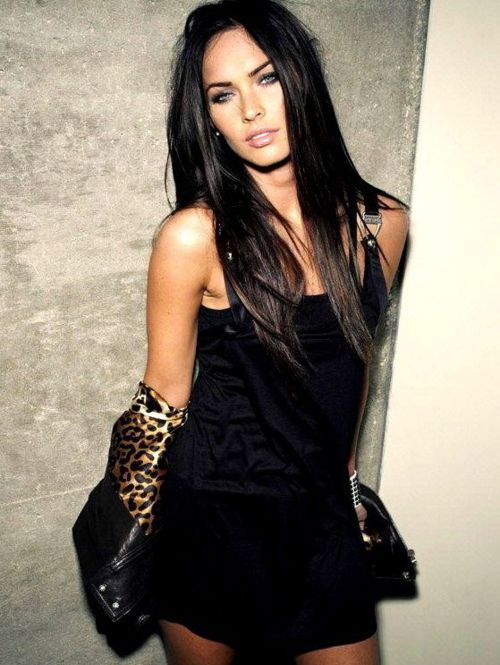 | Likes |
"The list isn't very long."
♥ Drugs
♥ Cigarettes
♥ Drinking
♥ Lingerie
♥ Odessa
♥ Emilio (sometimes)
♥ Guns
♥ Pissing Emilio off
♥ Parties
♥ Rough sex
♥ Swearing
♥ Fast cars

| Dislikes |
"How much time do you have? We could be here all fucking night."
✗ Emilio (most of the time)
✗ Being a possession
✗ Being called a slut
✗ Stupid people
✗ Emotional people
✗ Cats
✗ Being alone
✗ Rules
✗ Being told what to do
✗ Good people
✗ Kids
✗ Losing
✗ Being played with

| Fears |
"Fear is for pussys."
☠ Love ➛ As completely cliche as it sounds, Mila is terrified of love. For one, she's felt it before, and it only ended up breaking her heart. She doesn't every want it again. But also, she's terrified of falling in love because he knows love is something she can never have. She's a piece of property, and anyone who loves her runs the risk of being killed. Even if she were to love someone again, she could never be with them. It would only end up getting them killed and that scares her.
☠ Losing Odessa ➛ Mila hates to admit it, but Odessa is her best friend in the world and she would die for her if asked. Having a friend that she cares about and can trust in her fucked up world is probably the only thing that keeps her sane so she's afraid of losing that.
☠ Being Alone ➛ There's a reason Mila puts up with the way she's treated and that's because she's afraid of being alone. It's twisted and fucked up, but the way she sees it, at the very least, she never has to be alone. Emilio, at the very least, takes care of her. She's afraid that if she ran away to live on her own, she wouldn't make it. Partially because she's too fucked up, and partially because she can't stand loneliness.
---
---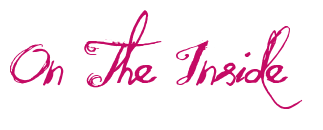 ---
---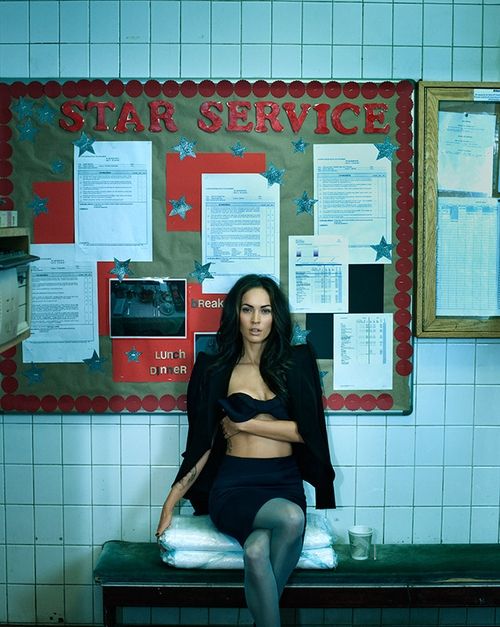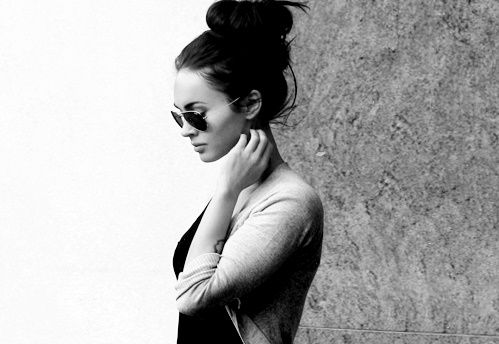 | Personality |
"I'm an object, I'm not allowed to have a personality." Fox is a tough girl. Her life has been hard and it's hardened her. For her it's either been adapt or die. So that's what she does. She adapts to her situation and it keeps her from going insane or getting killed. She tricks herself into thinking she doesn't mind being used and abused. That she likes pain.

Her life has her so fucked up she probably wouldn't even recognize happiness if it slapped her in the face, and, if she did have the luxury of feeling it, she wouldn't know what to do, and would most likely freak out and fuck it up. She's just not used to being happy, though she chooses to ignore this.

In order to survive, Fox pretends she doesn't give a shit about anyone or anything, making her appear colder than she really is. She's forced herself into thinking that she can't survive on her own, without Emilio, and even, when she's at her lowest, tricks herself into thinking she loves him even though she knows it's a lie. She's a hard girl to approach, and it's even harder to get her alone. Because she hates being alone.

She almost clings to Emilio as a sort of safety net, to keep her from feeling or dealing with her emotions, even though she hates him and her situation. She rarely spends time alone because she's afraid of being alone. When she's by herself is when she falls apart.

Because her life has been so hard, Fox is also deceptively hard. People often call her a cold bitch, because she'll cut you to pieces with just a glare. She's got an attitude and a mouth that gets her into trouble more often than not because, though she pretends to like Emilio, what she really likes is pissing him off. She'll go to any length to make him angry, knowing that it's dangerous, hoping maybe he'll eventually kill her. But he never does. For some reason, no matter what she does, he keeps her alive.

Fox knows the best way to piss him off is to run away. So she's done it countless times, but never with any real intention of leaving. If she were to really run away, she'd be more careful. When she runs off just to piss him off, she's sloppy, intending for him to find her.

The truth is, even though she hates her life, she can't leave it. She doesn't know anything else, and is afraid that she'd go absolutely insane trying to live in the real world where people have jobs and wives and families, and don't face death and drugs and sex almost every single day. She wouldn't know how to live and function on her own without Emilio, because, while he treats her like shit, he takes care of her. She's terrified to admit it, but she's horribly dependant on other people. She needs someone to take care of her, or she feels lost and alone.

No one ever gets to see this brokenness though. No one knows she wakes up almost every morning hoping to die. Everyone thinks she doesn't care and that's what she wants them to think. She wants them to look at her and think she's nothing but a cold hearted bitch because that's what she wishes she could be. Maybe if she was that way, she could stop hurting so badly.
---
---
---
---
| History |
"My story is the kind of story people tend not to believe. I guess they don't like to think about some of the shit that's happened to me as being real." From the day she was born, Mila never really caught a break. Life has been handing her the shitty cards ever since she could remember. Her mother was, go figure, a prostitute. She ran away from her pimp to have Mila, terrified that he'd make her get rid of her, or worse, kill her.

Her mother wasn't the greatest mother. She made mistakes, but what mattered was she tried. So incredibly hard it was impossible to hate her and Mila, though angry with her mother sometimes, always loved her. Life was rough, her mother had little to no work skills and was always losing jobs, having to sleep with random men to make money, but it wasn't unbearable. At the very least, they had each other.

When she was nine was when shit caught up with them real fast. Her mother and her had moved a lot, in order to hide from the men who'd forced her into prostitution in the first place, but at one point, Mila wasn't sure what went wrong. Maybe they stayed a little too long, she wasn't sure, but they were found. They beat the shit out of her mother, and then beat her as well, threatening her mother, the entire time, that they were going to kill her daughter, but when it was finally all over, they didn't kill her. They killed her mother and left her. Alone, thinking she'd die.

After that, Fox wasn't quite sure what to do, and somehow, she managed to survive on the streets for three years. It was impossibly hard, and very lonely, but she was tough and she managed, until the day, when she was no older than twelve, she was kidnapped and forced into the dark world of human trafficking, a time she prefers not to remember.

At sixteen was when she thought it was finally all over. She ended up in the hands of a gang member, not the first she'd ever crossed paths with for sure, but she first she'd ever cared about. It was twisted, but they fell in love and she thought maybe she could be happy. Until, of course, the leader of his gang, Emilio, began to take interest in her. Jake, the guy she loved, didn't like it, but Emilio was heartless, and told him if he didn't give her up, he'd kill him. So, in order to save his own life, he gave her up, breaking her heart.

Mila couldn't get over the pain. It tore her apart, and made her unruly. She wouldn't listen to a single thing Emilio said, hoping maybe he'd get pissed enough to kill her. She was done with her shitty life, and hated having to see Jake almost every day.

It got to the point where Emilio was so frustrated, he didn't know what else to do to get her to behave, so he killed Jake, and that was what completely destroyed any resolve she had left.

After that, Mila never really recovered. What Jake had started to fix in her heart by loving her had completely shattered and she'd turned into a shell, allowing herself to become nothing but arm candy for Emilio.
---
---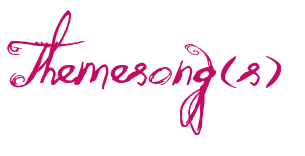 ---
---
Fucked Up World
The Pretty Reckless
Back door bitches begging me to behold
All their cash and cars platinum silver'n gold
We're like 'diamonds in the sky' that is what we are told
No mountain made of money can buy you a soul

I can see it [x3]
Coming down
I can see it [x3]
Coming down

It's a fucked up world
What do you get
Sex and love and guns like a cigarette
It's a fucked up world
What do you get from it
Sex and love and guns like a cigarette [x2]

Banging little boys bugging me on the bus
Say they want to know who did it but the answer's really us see
I don't know you why do you want to know me
You ain't gettin what you want unless you're getting it for free

I can feel it [x3]
Coming down
I can feel it [x3]
Coming down

It's a fucked up world
What do you get
Sex and love and guns like a cigarette
It's a fucked up world
What do you get from it
Sex and love and guns like a cigarette [x3]

Back to these backdoor bitches begging me to behave
Jamming Jesus down my throat note I don't want to be saved
Ain't a chain on my brain I'm nobody's slave
I got one foot in the cradle and one in the grave

It's a fucked up world
Sex and love and guns like a cigarette
It's a fucked up world
What do you get from it
Sex and love and guns like a cigarette [x3]

It's a fucked up world [x11]
Sex and love and guns like a cigarette [x8]
____________________________________________



____________________________________________
Hit Me Like A Man
The Pretty Reckless
Ow!

I am strong, love is evil
It's a version of perversion that is only for the lucky people
Take your time and do with me what you will
I won't mind, you know I'm ill, you know I'm ill

So hit me like a man and love me like a woman
Buried and sad, look me in the eyes, I want it
One will give you hell, one will give you heaven
Hit me like a man, love me like a woman
Love me like a woman

Love is strong, but I am evil
You are wrong, about me
Take your time, ah, play with me until
You can hear the children scream, like their stuck inside a dream
That you, ah, will

So hit me like a man, love me like a woman
Bury me alive, I can see it in your eyes, you want it
Some will give you pain, some will give you pleasure
Hit me like a man, love me like a woman
Love me like a woman

Don't you run away, run away from me, I will run away from you
Don't you run away, run away from me, I will run away from you

Hit me like a man, love me like a woman
From the devil deep inside, can't you see what I'm wanting?
Some will give you hell, some will give you heaven
So hit me like a man, love me like a woman
Love me like a woman
Love me like a woman
Love me like a woman, ow!
---
MILA
Code: Select all

[hr][/hr][hr][/hr]
[center][img]http://i1180.photobucket.com/albums/x403/desire99600/temp7_zpsb14f2431.png[/img][/center]
[hr][/hr]
[center][img]http://i1180.photobucket.com/albums/x403/desire99600/Fox/tumblr_inline_mhwpu25L621rdcplo_zps875af5d7.gif[/img][/center]
[hr][/hr][hr][/hr]
[font=times new roman]Post[/font]
CAIN
Code: Select all

[hr][/hr][hr][/hr]
[center][img]http://i1180.photobucket.com/albums/x403/desire99600/temp_zps5ebe43b4.png[/img][/center]
[hr][/hr]
[center][img]http://media.tumblr.com/tumblr_m6xn51xpY51rq8a7p.gif[/img][/center]
[hr][/hr][hr][/hr]
[font=times new roman]Post[/font]