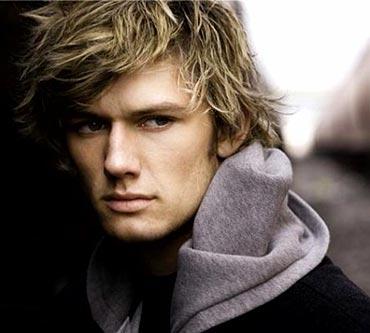 Name: Krillik Morano, but he prefers to be called Krill.
Age: 17
Gender: Male
Best Subject: Art
Talents: Deadlyy aiming and heightened hearing.
In a relationship?: He's with a lot of different women at a lot of different times, but he wouldn't consider himself in a relationship with any of them.
How Long You Been Here?: A year
Personality and Behavior: Krill is more of a 'bad boy' type. He doesn't care about whether he hurts men, physically or emotionally, but he cares about women. A lot. He tends to joke around a lot, and will often resort to sarcasm and flirty lines if in trouble or an awkward situation. Krill, despite his carefree attitude, is quite a needy person. He gets along better with women because he lacks a mother figure in his life, and all he desperatly wants is someone to care for him and love him. He'll get into trouble quite frequently.
Likes: Fiesty/flirty women, women who will make him fight for their love, gothic art, 80's rock.
Dislikes: Ignorant people, loud noises, bright lights, cheese, animals bigger than a chihuahua,
Theme Song: Red - Who we are.