Normally guys and some tomboy girls. They play sports like football and lacrosse and sports such as that. They are always caught in there varsity jackets and always in the gym. As for brains they got the short end of the stick. Though they tend to force the nerds to do their homework for them. They also seem to think they are better than anyone else in the school. They are also known to go to huge parties and drink like crazy before hooking up with a cheerleader. Big pigs. They also seem to have a thing for getting in fights. But when they get in trouble there father who also went to that school and played football gets his child out of trouble so they can still be a star athlete. A few of them are in a long term relationship with their cheerleader girlfriend and they are the couple that everyone envies.
What They Look Like: Taylor Lautner, shay mitchell, Alexander Ludwig
They are girls always girls unless you're a guy on the cheerleading team then the girls will except you but also think that you are gay and you will probably get teased a lot by the jocks. The girl cheerleaders are normally popular unless you're fat or ugly. The girls are never poor there either middle class or rich. They look down at everyone that is not as cool as them and they pretend to be friends with the preps even though they can't stand them. They along with the Jocks are known to go to parties and get drunk and hook up with jocks. Also cheerleaders normally wear cute stylish clothes on normal days and on football game days they were there cheerleading uniform to support the guys. They are also known to have short relationships with the jocks and preps but few have long term relationships.
They Look Like: Leven Rambin, kendall jenner, Nina Dobrev
They are rich boys and girls. They come from old money and normally dress in clothes from Ralph Lauren and designer brands. They drive expensive cars and have expensive phones. They are known for being extremely snobby to other students flaunting their money. When around adults they have perfect manners. They are friends with the Jocks and Cheerleaders but are only friends with the. For the parties and they know that the jocks and cheerleaders are only friends with them for their money. They are considered popular but just about everyone in school wants to be them but also hates them. They also seem to get special treatment from the teachers because there 'mommies' and 'daddies' pay for ere special treatment. They also never get into trouble.
What They Look Like: Leighton Meester, Ed Westwick, Dianna Agron
Everyone thinks they cut themselves and no one every talks to them because they think they'll put a curse on them. They normally have black hair and wear dark clothes. They hang out in a group in the parking lot during lunch because no one goes out there but they bring umbrellas with claiming the light will hurt them. They also started a whole bunch of their own club but no one knows what they are about because no one will ever talk to them. They talk about stuff like how the world is horrible yet beautiful and how misunderstood they are. But honestly aren't bad people they just send a strange vibe that scares everyone off. They also tend to crash the jocks parties just for the fun of it.
What they look like: Taylor Momsen, amy lee, dita von teese
They normally are not actual hippies but they parents and grandparents are. They wear boho style clothes, they are seen wearing vintage looking clothes too. They normally have long hair weather they are a boy or girl. They like to surf and skateboard a lot and are obsessed with saving the world. They are really into playing guitar. People gossip that their favorite hobby is getting high which is true for some of them but not all of them. They are friends with just the normals at the school and sometimes hang out with them but not all the time. The jock, and cheerleaders sometimes talk to them, but e preps think they are insane. They are also really fun to party with, so there invited to the jocks and cheerleaders parties.
What They Look Like: kristen stewart, Robert Pattison, Freddie Stroma
They are just normal people. They are not really in any real group. They usually just have 1 or 2 maybe more close friends but will be friendly to just about everyone. They are just about everywhere. They also wear normal clothes. Jeans and a tee shirt are there style. They are not normally ugly but they are also not beautiful either they just look normal. They popular people don't hate but they also don't talk to them either. Normal people get average grades and normally don't join clubs or play sports but they can. They are really just trying to get through high school unnoticed but also refer to high school as hell.
What They Look Like: Taylor Swift, Niall Horan, Isabelle Fuhrman
In social situations, a wallflower is a shy or unpopular individual who doesn't socialize or participate in activities at social events. He or she may have other talents but usually does not express them in the presence of other individuals.
That's the textbook definition or a wallflower. There's more to them though. They are normal referred to as loners. They are lots of different types of people they are bold, they are smart, but they all have one thing in common they are different and are shunned for it. So they live there life watching from the sidelines. Some of them don't mind it some of them do.
What they look like: Emma Watson, Logan Leerman, Lucy Hale
---
---
This roleplay is really plot less for right now. It is really just a stereotypical high school and you are allowed to create your own plot for your own character. But keep in mind thus roleplay is really based around school cliques. So popular, lame, ect. Try to act like it too, if you're popular then you're not going to hang out with wallflowers and vice versa. So that's all I've got for a plot but your own character can have their own plot to them. You also ,ay want to PM certain characters before the roleplay see if they want to be like ex best friends or something with your character, it will defiantly give you more to write about then.
Right away I will be excepting 5 boys and 5 girls which may be reserved. Once I get the 5 girls and 5 boys in I will accept more characters boy or girl. But I must have the original 10 characters in first. Reservations last 48 hours too.
Also every character will either be in one of those groups or a new student there is no she/he is in no group because it doesn't work like that.
Also under the group there in is the suggestions for what they look like. You don't have to use that face claim, you can choose other ones or choose someone that is not famous at all. Just make sure you have pictures of it.
For reservations say that you want a boy or girl what clique there in the Jocks, Wallflowers, ect. Then write if you'll be using one of my suggested FC claims so we don't get multiple people using the same face claim. Oh and please use the word please in your reservations, it's polite. :D
---
---
Character Skeleton:
You HAVE to have pictures but I am leaving it up to you where you want to put them.
You may also add an appearance section but its not required.
Code: Select all

[center][img]Create your characters name on fontmeme.com please[/img][/center]

[center][size=150][font=gabriola]Put a quote that your character said or from a famous person that goes along with you character[/font][/size][/center]

[hr][/hr]
[hr][/hr]


[size=200][center][font=Courier]General Information[/font][/center][/size]

[b]Name[/b]
[i]Put your full name here[/i]

[b]Age[/b]
[i]Between the ages of 14-18 depending on your grade[/i]

[b]Gender[/b]
[i]Male or female of course[/i]

[b]Grade[/b]
[i]Freshman-Senior[/i]

[b]Sexual Orientation[/b]
[i]Theres lot of them choose one[/i]

[hr][/hr]
[hr][/hr]

[size=200][center][font=Courier]Personality[/font][/center][/size]

[b]Likes[/b]
[i]Put at least 5 likes here[/i]

[b]Dislikes[/b]
[i]Put at least 5[/i]

[b]Fears[/b]
[i]Put at least 3[/i]

[b]Quirks[/b]
[i]Put at least 3[/i]

[b]Personality[/b]
[i]At least 2 paragraphs with 5 sentences in each.[/i]

[hr][/hr]
[hr][/hr]

[size=200][center][font=Courier]My Life[/font][/center][/size]

[b]Relationships[/b]
[i]Friends, Boyfriends/girlfriends, crushes, ect[/i]

[b]Clique[/b]
[i]They are listed in the roleplay[/i]

[b]History[/b]
[i]Make it a decent size[/i]

[hr][/hr]
[hr][/hr]

[size=200][center][font=Courier]Other[/font][/center][/size]

[b]Theme Song[/b]
[i]Put a clickable link to it here[/i]

[b]Other[/b]
[i]Anything I missed?[/i]

[b]Password[/b]
[i]Hmm what could it be??[/i]
---
---
You can call me youloveme? You can call me anything that can be used to shorten my name or you can call me my real names nickname which is Ash. Which everyone you choose, but just make sure that when you want to talk to me in the OCC you address me with one of those so I know your speaking to me.
Oh and make sure you read the rules there really quite important.
---
---
Note: I really am truly sorry for the longness of these but they are important so you must read them. There is more than you would expect on there.
1 Right away I am accepting 5 boys and5 girls in which ever group you choose to make them in, then after that I will accept either gender but I wanted to make sure we had equal genders to start with.
2 You may reserve one of the 10 original characters I'm accepting and reservations last 24 hours, are there all submitted you do not need to reserve anymore because I will be accepting unlimited characters.
3 If you want to reserve one of the original 10 you may reserve just a girl, just a guy, a girl and a guy, or a guy and a guy. And the reason that I say that is because roleplays usually lack guys and I don't want that to happen here.
4 You definitely want to read everything especially the Character part because it tells you how to reserve. Also the reservation password is your favorite type of ice cream, mine is Cookie Dough. :D
5 When making the character you are to use the character sheet but you may mix it up and make it prettier to your liking. But remember that the better written and long it is, the more likely I am to accept it.
6 This roleplay it literate/ semi-literate to I do expect good sized posts. I'm putting a word limit on it too, you must have at least 300 words per post no less but I will except more. If you do not meet the requirements then I will send you a PM either saying to add more to your last post or to make your ect post longer.
7 I'm also happy to see you long post writers, and if we have lots of those in this roleplay then I expect people that barely write 300 words to make their posts long to match the longer post writers. So be prepared for that.
8 In your posts I want your character name in big writing at the top. Is that clear? Oh and part UNO of the character sheet password is Wallflowers
9 As for your posts I want every detail of your characters life from how there feeling to what they see in every detail, I want to feel like your character when reading it.
10 I'm actually snagging 2 female and a male for this roleplay but I'm only taking a female and a male right away. I just thought I should clarify that in the rule right now just so you guys know. The second part of the character sheet password is: Shall
11 In the OCC there will be no fighting or any of that such but I do want you to keep the OCC active with little chats on the characters and such.
12 I will have a character relation thread up are we get 3 characters submitted and as more characters join you will be reminded to add on to that. I find writing those so interesting too. :D
13 There will be unlimited joining after the ten are accepted and there is never a point in time when you can't join I will just keep accepting characters.
14 Also follow the general rules, my word is law, keep it PG-13, Moderate Swearing, No god moods, ect.
15 My last rule in my book is the most important and it is: HAVE FUN :D I created this roleplay to have fun and I want you all to have fun too. And the last part of the character sheet password is: Unite.
---
---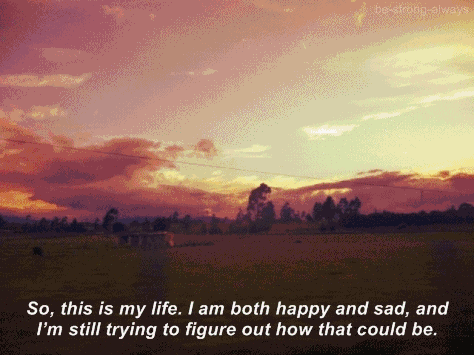 Taking place in...
18 posts here • Page 1 of 1
18 posts here • Page 1 of 1
Arcs are bundles of posts that you can organize on your own. They're useful for telling a story that might span long periods of time or space.
There are no arcs in this roleplay.
There are no quests in this roleplay.
Here's the current leaderboard.
There are no groups in this roleplay!
Welcome home, Promethean. Here, you can manage your universe.
Arcs are bundles of posts from any location, allowing you to easily capture sub-plots which might be spread out across multiple locations.
You can create Quests with various rewards, encouraging your players to engage with specific plot lines.
Settings are the backdrop for the characters in your universe, giving meaning and context to their existence. By creating a number of well-written locations, you can organize your universe into areas and regions.
Navigation
While not required, locations can be organized onto a map. More information soon!
There are no groups in this roleplay!
By creating Collectibles, you can reward your players with unique items that accentuate their character sheets.
Once an Item has been created, it can be spawned in the IC using /spawn Item Name (case-sensitive, as usual) — this can be followed with /take Item Name to retrieve the item into the current character's inventory.
Give your Universe life by adding a Mob, which are auto-replenishing NPCs your players can interact with. Useful for some quick hack-and-slash fun!
Mobs can be automated spawns, like rats and bats, or full-on NPCs complete with conversation menus. Use them to enhance your player experience!
Current Mobs
No mobs have been created yet.
Locations where Mobs and Items might appear.
You can schedule events for your players to create notifications and schedule times for everyone to plan around.
Add and remove other people from your Universe.
The Forge
Use your INK to craft new artifacts in Understand The Highschool Cliques. Once created, Items cannot be changed, but they can be bought and sold in the marketplace.
Notable Items
No items have been created yet!
The Market
Buy, sell, and even craft your own items in this universe.
Market Data

Market conditions are unknown. Use caution when trading.

Quick Buy (Items Most Recently Listed for Sale)
None
Discussions
Topics

Replies
Views

Last post
Understand The Highschool Cliques
1

,

2

,

3

,

4

,

5by youloveme? on Sun Apr 14, 2013 2:01 pm


83 Replies
2480 Views
Last post by youloveme?
on Thu Apr 25, 2013 10:07 pm

Posting
by youloveme? on Sun Apr 21, 2013 4:25 pm


2 Replies
92 Views
Last post by youloveme?
on Wed Apr 24, 2013 4:38 pm

Character Relations
by youloveme? on Sun Apr 21, 2013 1:40 pm


10 Replies
895 Views
Last post by MissBrightside_
on Tue Apr 23, 2013 10:44 am
Most recent OOC posts in Understand The Highschool Cliques
There have been no posts in the OOC topic for this roleplay!