"I drink to make other people more interesting." ― Ernest Hemingway
---
---
Name
Jason Daniel Cutts
Age
Seventeen | Eighteen in three months
Gender
Male "Are you blind?"
Grade
Senior
Sexual Orientation
Straight "And damn, the ladies love me."
---
---
Likes
✔Girls
✔Being popular
✔Drinking
✔Money
✔Rugby
✔Parties
✔Being a 'Jock'
✔Cheerleaders
Dislikes

✘Clingy girls
✘His sister
✘'Wallflowers' & Goth/Emos
✘Ignorance
✘Smoking
Fears

☠People finding out that he's related to a 'wallflower'
☠Becoming unpopular
☠Losing his 'assured' job in his father's business when he graduates
Quirks

✰Is unable to take advice from anyone because he thinks that he knows it all
✰Pretends he has no sister because he's too embarrassed of her
✰Jason is an insomniac and therefore always throws his parties well into the night so that he doesn't have to just pace back an forth for the whole night
Personality

Jason seems to pretty much be your everyday average Jock.
He's cocky and confidant, always thinking that everything's owed to him and all the girls love him.
Many people dislike him for this, especially those that aren't either Cheerleaders, Rich kids or Jocks but he doesn't seem to care because, frankly, he doesn't value their opinion.
Having everything given to him as soon as he asked, Jason doesn't take too kindly to not getting what he wants, usually ending up by threatening the person that is depriving him of something.

Most people you ask will tell you that Jason is the biggest flirt of the school and has dated over half the girls in the school, loving the attention he gets and this is partly the fact that he is quite so popular.
Yet despite his 'tough guy' persona, Jason is fairly clever and not a complete meat-head and therefore has been offered a secure job in his father's business when he graduates, having been given this almost perfect career, Jason is so self-assured that he doesn't care about what he gets for grades as he doesn't think anything will disrupt his perfect future.
The apple of his parents' eye, he is the clear favorite out of him and Georgia, there being hardly a competition at all and all they seem to see of him is his achievements, even turning a blind eye to an expensive vase smashed or a alcohol stain the carpet gained while they were out of town.

Sport is a true love of Jason's and makes his popularity within the school (as well as with the ladies) even more so, he'll play anything you throw at him although Jason does tend to prefer sports such as rugby he'll gladly join in, in a swimming competition or play a tennis tournament.
Jason's on almost every sports team at school and is also the captain of most - As he finds that everyone else is too incompetent to run things (well, that's what he [i]thinks
).
[/i]
---
---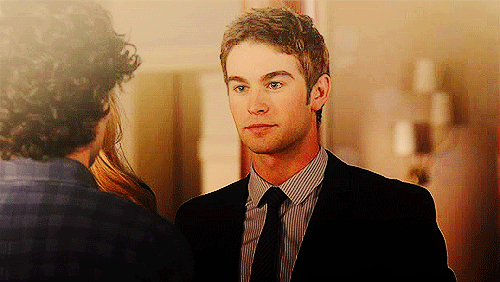 Relationships
None - At the moment.
Clique
Jocks
History
Jason's upbringing really wasn't all that special. Despite the fact that he does, in fact, have a sibling, Jason always pretends to be an only child.
He has pretend this, ever since he entered High School as to not have a 'loser' sister pulling down his reputation he's tried so hard to maintain.
Jason's father much preferred him and gave him everything he could want, even promising a brilliant job for the future while Georgia was pushed into the background.
---
---
Theme Song
Put a clickable link to it here
Other
N|A
Password
Wallflowers Shall unite!