Name

:
Shelby Montrose
Age

:
Twenty one
Height

:
5'5
Weight

:
125 lbs.
Appearance

:
Shelby has medium length dark brown hair that she typically pulls back into a messy bun and pale grey eyes. A pretty laid back girl that doesn't really worry about how she looks to anyone else. Typically wears jeans, t-shirts and Chuck Taylors her style revolves around her own comfort and not what is necessarily in style. She has a piercing in her nose and small gauges in each ear, she also wears black framed glasses. One of the quirky things that she does with her appearance is painting her nails rainbow colors and wearing mismatched socks. Shelby rarely goes anywhere without her, cell phone or her bag. It contains things like her laptop, pens, pencils, sketch book, books on the paranormal, digital voice recorder, EMF meter, and snacks.
Personality

:
Shelby is an easy going type of person she can be spontaneous, quirky and just is an all around nice person. A bit of geek she loves school and learning, but her biggest love is the paranormal. In fact lots of times she drives her friends crazy talking about ghosts, she studies it in her free time often carrying equipment and books around with her just in case she comes across something. Most people who don't know her well think she's weird and a bit of a nerd but she doesn't really care what they think. She believes in being herself and her own person, and doesn't like to conform to what 'normal' people think she should be.
Biography

: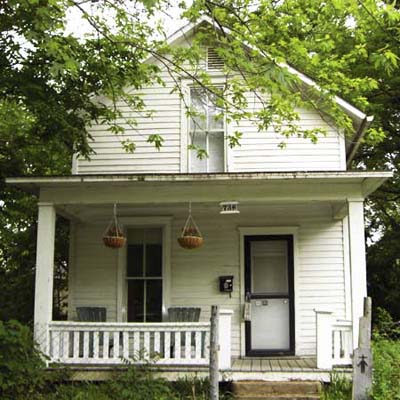 Shelby's life was pretty normal for the most part, her parents divorced when she was seven, she has an older brother named Micah after the split of her parents the family moved in with her grandmother. The old house always made Shelby uneasy and there were things she saw and heard that she just couldn't explain. However you can't deny something you see with your very eyes.

It took her years to try to come to terms with what was happening in her grandmother's home. It wasn't until she was a teenager was she able to understand and learn that it was possible that what she was experiencing was real. That the pseudo comforting words of her mother and grandmother, that it was just a bad dream, or that those types of things didn't exist... those things called ghosts. Her fascination with the paranormal often made her a target at school by bullies, it made it hard for her to make friends. Patrick and the other's were about the only one's that would associate with the creepy ghost girl.

Shelby was always considered intelligent and did well through out all of her school years, she graduated in the top five of her high school and chose to go to college out of her home town. However after one year she grew terribly homesick, she decided to come home after her first year getting third shift job at the convenience store not to far from her grandmother's home.