| Full Name |
Alexandra Riley Mikaelsson

| Nickname(s) |
Red, Alex

| Ethnicity |
Swedish-German

| Age |
23

| Occupation |
Legal Secretary

| Height |
5'9"

| Weight |
128 lbs.

| Eye Colour |
Hazel

| Languages |
English-German-Russian-Italian-Spanish-French
---
---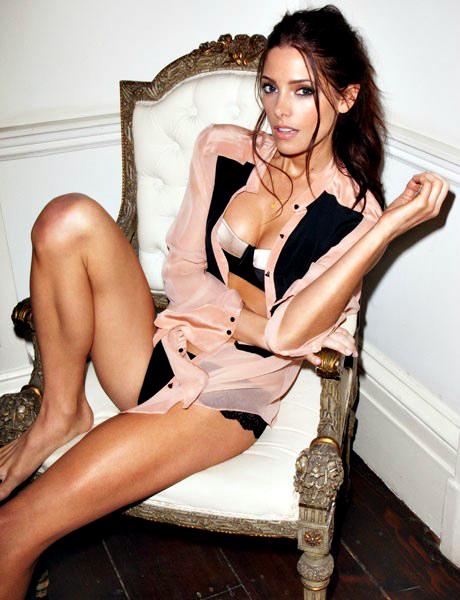 Alex has what can only be really described as a very "Forward" personality. She isn't afraid to confront someone, and though sometimes almost comically modest, isn't afraid to show whatever may need to be shown. Despite this, she is surprisingly tactful when she needs to be. Other times not so much. It's almost like a coin flip with her when it comes to these things.

She's also a girl who knows what she has. Being like her, petite and beautiful, doesn't leave much room for maneuvering around those facts. She isn't very materialistic. She's perfectly happy with her rather-large sized apartment, a warm dinner, a cold beer, and some TV. It's just the way she likes things.

Her job isn't something she's always comfortable with. Being a medically-discharged 4-year veteran of the Marine Corps, Alex has a tendency to love to move. Quite counter-productive with her living in a city and all, but it's one of the reasons she loves to go clubbing; sitting behind a desk all day means that she has all her energy to spend at night.

However, there is one reason she's fond of her job. She has a very good understanding of how the law works and how to get around it. Her "extracurricular" activities aren't always following the law. She has very recent history of mild drug usage and uses her inheritance from her parents and her hefty income to "help out" some people who might need it, and her contacts include several different kinds of people. Gun Runners, Drug Dealers, and Gangs alike. As for protection? Well, she has a friend for that too. Not that she can't take care of herself.

All in all, Alex is a party girl with a large bank account and a life outside the law.
---
---
Petite, curvaceous, fit, and beautiful, Alex is the kind of girl that can make others jealous. She's a rather tall girl compared to most. Her body is extremely tight with very little excess fat. She's made sure to stay in the best shape possible all her life, especially since being discharged from the military.

She's a marked person, with multiple tattoos on her body. Her tattoos would include:

Two Marine Corps EGAs, one on her upper left arm and a smaller one on the inside of her right wrist
A small black and grey American Flag on her upper right shoulder blade

Most of her tattoos were gotten post-military, with the EGAs being done while in the service.

What she wears depends on what she's doing. Often, her usual work attire will consist of a short black pencil skirt, either a white or red dress shirt, and a pair of black heels. It never really differs from that. While off of work, she will wear a variety of different things. Though her favorite outfit is a pair of dark jean shirts paired with a sheer black see-through blouse and a pair of either converse sneakers or heels.