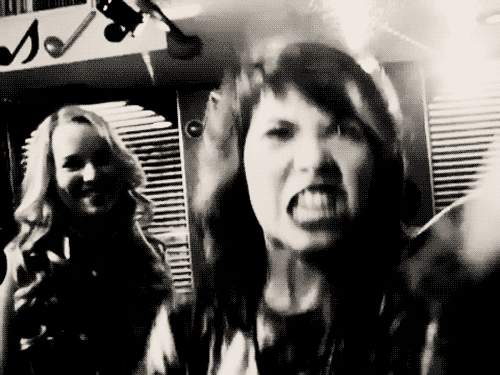 Name:Hazel Lily Angel

Age: 21

Eye Color: Brown

Height: 5'8

Weight: 131

Occupation: Hazel works in an auto shop and makes extra money by competing in illegal street racing and motorcycle racing.
Hazel grew up with just enough to live off of, and nothing more. Her main enjoyment as a child was watching her dad ride his motorcycle. Every once and awhile he would take her to the motorcycle races that he made money from. He always told her not to tell her mother that he had taken Hazel to the races. Her two uncles and older cousin also raced, making Angel the legendary name in racing. Her uncles and cousins were much richer then them, so they could afford to street race with sports cars, which also put a family name there.
When Hazel was about 5, her dad took her on her first motorcycle ride, and she loved it so much her dad would take her on his motorcycle to school. Hazel would also help him out in the garage, and when she stayed over at her uncle's, she would get to help him with cars. She became very excited about it, and when she turned 10, her father scraped enough money together to pay for a dirt bike for her to ride on.
Hazel's mother always had a different opinion, that a girl her age should be into shopping, or dolls, or something that didn't involve her dealing with cars or motorcycles. Hazel was quick to argue, and her mother decided that she should sign her up for girl scouts so she could meet friends there, which backfired. Hazel didn't wear the uniform, yelled all the time and made fun of the other girls. They kicked her out quickly, which was just what Hazel wanted.
When Hazel turned about 12, her mother still wanted to shop for her, so Hazel took her credit card, went behind her back and brought a whole lot of stuff, mainly from punk type of stores. Hazel's mother was furious, but her father didn't mind much, after all, it was the same cost as a regular wardrobe. They got into a huge fight about it before her mother just picked up her stuff and disappeared.
The whole family went looking for her, but never found her. They gave up after police hadn't found a single piece of evidence. Every once and awhile, Hazel would get a letter without a return address from her mother. The letters always confused her, it didn't sound like her mother. But she kept them hidden in a safe place so no one else could look at them.
When Hazel turned 16, she got her first motorcycle. She practiced a lot, and every day. She took notes at the motorcycle races and street races her uncle competed in. Her cousin gave her a sleek sports car so she too could start racing. Hazel agreed and soon started to gain fame in the world of racing.
One fateful day, her father was in a high stake motorcycle race. One motorcycle crashed into his, and the accident resulted in the Angel family paying almost all their money to save him, yet he still died. Even worse, the people who he made the bet with demanded that they paid up, after a large fight, they only paid half of it, not having any more money left.
They were furious, and ended up shooting her uncles and cousins, while Hazel was away at a friend's house. When Hazel came back, she was horrified. Their whole house had been raided and her uncles and older cousin lie dead on the floor. Hazel called the police, but didn't tell them about the racing or who did it, otherwise she could be arrested. Hazel dove into the racing world and took her relative's spots.
Of course, just racing wasn't enough to make money, so she got a job at an auto shop and worked there during the day. She strived to make a living, yet have fun while doing it. She met a group of close friends at the auto shop and they raced together pretty often. Hazel felt at home, and felt like she had found people that really understood her. Of course, just as she turned 21, they introduced her to the night life. All the good clubs, and everything. Luckily, she didn't become a total train wreck, but she went there as often as she could.
Hazel felt proud, after all, she represented the Angels, who were amazing at almost everything. Hazel knew that her family name could really get her far, as long as she kept her skills refreshed. Hazel still lived in fear though, after all, the person who killed her relatives were still out there, probably trying to find her. She was freaked out, mainly after a note was left at her doorstep, demanding money. Hazel fulfilled it quickly and made sure to lock her doors at night.