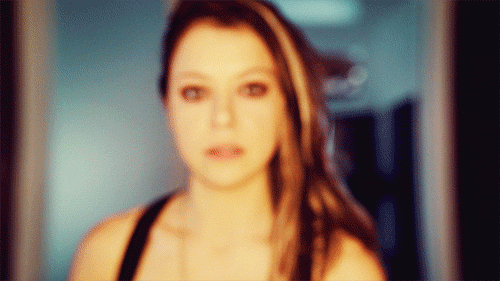 Inspiration for Olesia I || Inspiration for Olesia II || Inspiration for Olesia III



Name


Olesia Abernack



Nicknames


Olesia prefers the nickname Lea, however, only for those she considers close to her. (Which is basically no one... so nicknames are a no-go.)



Age


Twenty-eight



Status


Human, from New Earth, member of The Resistance



Face Claim
Tatiana Maslany
Color Code
-Teal-
---
||Dislikes||
when she's wrong || patience || when things aren't getting done
||Likes||
coffee || fighting || sometimes relaxing
||Quirks||
bites lips a lot || messing with her hair
||Dreams||
to eliminate Tidus and anyone that stands in her way of that accomplishment || to be happy and safe
||Fears||
dying || injury that affects her life
Both of which she won't admit to.
||Secrets||

[/color]
in such a vast number of people within the Resistance, Olesia has never been close with anyone. Something she hates. However, an honest close relationship is not available in her line of 'work'.
"I mean... really, is this necessary?"



Eye Color


Hazel



Hair
Mostly dark brown, with streaks of blonde littered around her hair. Olesia keeps her hair rather messy and rarely does she brush the tangled waves.
Height & Weight
Olesia stands at 5'4", and weighs roughly 130lbs.
Body Type
Olesia is considered skinny to a point where some would think she barely ever ate food. However, Olesia can pack a punch. Although she appears to be mostly bony, she has muscle to fill out her complexion.
Tattoos or Piercings
No tattoos, but Olesia does have her nose pierced along with her ears. She has her first and second ear piercings as well as a cartilage piercing on the upper portion of her left ear, and her tragus pierced on her right ear.
Scars
Plenty of miscellaneous scars litter her body, however there is a long scar that travels just below her right ear down to her collarbone that is fairly noticeable at a glance. Very few people know about it's cause as Olesia believes the information is irrelevant.
---
"There's nothing you need to know, seriously."
Personality


Olesia is a fairly simple person on the outside. She's there to get the job done, and will adjust her personality to those she needs to work with in order to complete tasks. Olesia is a very private person and keeps to herself, rather hating the idea of "sharing feelings". Probably a reason why she's never been able to keep a friend in her life. Everything is strictly business for her. Olesia will react to others with feelings that she simply hides- appearing to be almost emotionless. She's not the best at hiding her anger, annoyance or impatience. With this, Olesia will be blunt when she's not happy about something. She's extremely straightforward with others and tends to come off as a 'little bit too much' at times. However, she couldn't really care what others thought of her, as long as the results of what she does gets her closer to eliminating Tidus. Olesia has contemplated what she would do after Tidus was eliminated, a topic that scares the living hell out of her. She prefers to avoid the topic at all costs, knowing that it will make her uncomfortable and miserable.
---
"Extremely unnecessary information...ugh."
History


Olesia doesn't remember much of her upbringing. Not because of conversion, however. Olesia has blocked out the majority of her history as it has always been a sore subject in the first place. It was simply better to just forget it. Aside from that, ever since she has joined the Resistance, Olesia has been focused on one goal and one goal alone. Because of this, she has been unable to keep a real relationship, even if it was just a simple conversation. However, when it comes to tasks and interacting with people, she can put on a rather awkward mask of a person who would actually be interested in that sort of thing. Something she hasn't necessarily managed to perfect though, so for those with a keen eye, it's rather easy to see that Olesia's social skills are much lower than average. Most people take the awkwardness as a nervous habit rather than suspicion. Either way- it has become something that Olesia has been trying to perfect in order to make herself foolproof.
Aside from her awkward and terrible social skills, Olesia has become an extremely good close-combat fighter with the assistance of using two small dirks. She is proficient in close combat without any sorts of weapons, however, she is terrible at long-range fighting. Basically... she couldn't aim anything to save her life. Which is why she makes sure to get up close before the enemy has time to even think about pulling a long-range weapon. If Olesia can get her hands on a handgun of some sort, she won't turn up the opportunity, however anything more than a handgun is completely out of question.