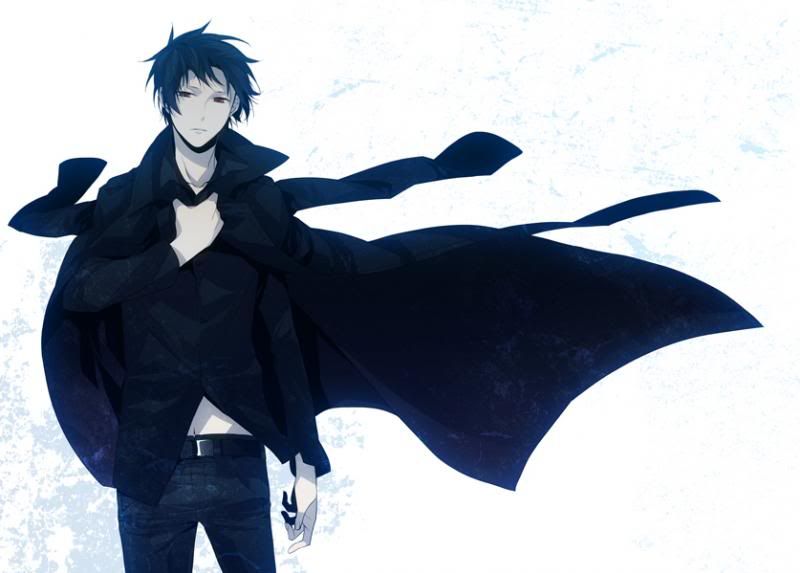 ▇▇▇▇▇▇▇▇▇
▇▇▇▇▇▇▇▇
▇▇▇▇▇▇▇▇▇
T h e B a s i c s
a naмe:

Cain


age ιѕ вυт a nυмвer:

Four hundred and twenty-seven


ι ιdenтιғy aѕ a:

Male


love can вe тrιcĸy:

Heterosexual


ι мay ѕeeм norмal вυт ι'м acтυally:

Demon


I нavε bεεи cнσsεи by:

Telepathy



I n t o M y H e a d
wнo ι aм:

Wisdom is a power of the mind and for Cain, whoever said that knowledge is power could not have been more correct. If anything, Cain was adaptable. His demeanor, likes, everything down to his body language would adjust to the one he was speaking to. A mirror, so to speak. His eloquence had raised him up in the eyes of the other gods, and the manipulation of mortals would have been child's play. Why else would his power translate into telepathy? It is not a skill for the weak minded. Few knew what lies behind his ever changing facade, but behind it lies a cold, calculating, and highly intelligent man. His strong mortals and ideals have lead them far, though his methods may be called 'harsh', or 'ruthless' at times. For him, it was always the results that justify the means. If eliminating one mere race means peace for the rest, then so be it. The answer is so simple. The others merely could not comprehend it yet.


тнe тнιngѕ ι нave ѕeen: Cain divided much of his time between watching over the denizens of Verreie, to guiding and protecting his fellow Gods. Naturally, he was well liked and oversaw all the other endeavors his equals partook in. Disagreements were sparse, and when there was one, he was able to reason with the other party to come to a natural compromise. His only concern, the stunted growth of humans, began to occupy his mind as time passed. All of their other creations developed and strived to better themselves. Humans did not. He kept his observations to himself, of course. Raised no alarm right away; that would be foolish. The Gods continued their way of life for centuries, and Cain took this poor species under his watchful eye. The more he observed however, the more disgusted with them he became. To cause a war that lasted longer than a decade. Children of all races were born into the world and died knowing nothing but the harshness of war. His mind was made up, and he would not stop until the world was right again.
мy deѕιreѕ:
☆ Intelligence
☆ Challenges
☆ The Garden
мy ғearѕ
✘ That insolent Light Goddess
✘ Disloyalty
✘ Wasting Time
A B i t D e e p e r
:
wнaт мaĸeѕ мe мe: Cain is rarely one to get his own hands dirty. Why, others fight for him. Do not doubt his abilities though. Though he used to pick vessels that could harness his mental abilities to their greatest potential, as more cycles have passed, he chooses vessels stronger physically. Even if it means that their strength comes from harming other creatures. His latest form thrives with fresh blood, and as for a weapon, he will keep it as clean and efficient as possible. A dagger finishes the job just as any other weapon would.
no one can ĸnow:

Cain spent so much time acting to the likes of others, there is a part of him that realizes that he is losing himself in the process.


мιѕcellaneoυѕ:

He's carried the name Cain as a mockery of the mortal's biblical story Cain and Abel.