Adam Westin
---
Full Name:
Adam Walsh Westin

Nickname:
Wes or Pretty Boy

Birthday:
November 10th

Age:
Seventeen

Sexual Orientation:
Heterosexual

Grade Level:
12th

Hometown:
London, England

Character Role:
The Artist
---
---
Family:
Adam is an only child. He does have both parents who are happily married. He has a good relationship with his father. They get along well and never had any problems up to this point. Though Adam's parents are happily married, they did have a bump in the road two years ago. Adam's mother, Lacy, had a brief affair. Since his parents had been together for so long, it wasn't hard for them to overcome the problem, but it did cause a strain on Adam and Lacy's relationship.

Home Life:
Adam was born in London, so he has a heavy English accent. His father is the CEO of a company dedicated to building hospitals all over England. Recently the company has started breaking barriers in New York, hence Adam transferred to St. Jude's. Adam's mother is a professional pianist. Most say that's where he obviously gets his musical talents from. Since both parents were gone most of the time, growing up Adam had no choice but to be outgoing and have a lot of friends. When he wasn't being a young socialite, he was picking up any musical instrument available to him and playing till his heart's content.

When Adam was thirteen he caught his mother cheating with the musical conductor of the orchestra she was a part of at the time. He was old enough to know that what she did was wrong, but he didn't tell his father about what he saw that day. He just kept to himself. It wasn't long before his parents picked up on his further separation from his mother. It also wasn't too long after that that his father figured out what was going on. After extensive couples therapy, George and Lacy fund themselves in a better and healthier relationship than ever. However, Adam never recovered from his mother betraying his trust in her. To this day their relationship is strained and he calls his mother by her real name.

Adam transferred to St. Jude's High school when he was going into his sophomore year. It was during his junior year that he developed schizophrenia. His symptoms came out of nowhere and the major one he suffers from is paranoia. He's scared that once people find out about his mental illness that they will treat him like the plague. Due to this he has become a social recluse compared to what he was before. He puts all of his effort into his musical talents now. Because he tried to skip out on his medicine before, because his parents still live in London, he has a live-in nurse that watches over him.

Academic Career:
Adam's parents pay for his tuition in full. His grades are pretty good, but not enough that he would be eligible for a scholarship. However, because he is considered to be an excellent piano player, his grades are disregarded anyways. He isn't in any clubs except he is in the school orchestra for obvious reasons.

Future Plans:
Adam has already been offered a scholarship to attend NYU and also another one for Julliard. He is still unsure which one he is going to attend at the moment. Hopefully he will get some insight on that soon. As for after college he would love to have a musical career much like his mother. In the past years music has become his life, so anything short of performing in Carnegie Hall would mean he has failed in life.


---
---
Personality:
Adam can be labeled as a "Debby Downer". Because of his medication his entire mood has been mellowed out. He isn't like the effervescent, happy-go-lucky person like before. He can be found in trance-like states right after he takes his medicine. His classmates think he is an air-head during classes but really he is just spacing out from the high dosages of medicine he takes. When Adam isn't in his high state, he can be fun to hang around that is if he lets you around him though. He enjoys having a good laugh. Before he used to surround himself by over the top people that would make him laugh all of the time. He considers a good chuckle as one of his many pleasures in life.

Adam is a very loyal person. Because of hiding his own secret, he understands how certain things shouldn't be shared with the masses. On the other hand he can be an open book. If someone becomes his friend, then he will tell them literally everything there is to know about him. He likes to see the beauty in people, so Adam likes people who are open about themselves like he is. All of this just leads to how honest Adam is. Besides the situation with his mother and his mental illness, he is incredibly truthful. He's normally not one to lie without reason to people. If you ask him a question you will surely get a blunt and truthful answer.

Adam is an extremely caring person. Some might consider him to be over the top at times, but it's only because he likes when others are happy. It may be the artistic gene in him, but seeing someone happy through his own efforts raises his own mood as well. If Adam knows that you have a problem he can become a doter, which isn't considered to be a good trait to many. Besides doting, Adam can also be classist. Because of his upbringing, he isn't aware that not everyone's parents make such a ridiculous amount of money like his. Not every parent can afford to get their child an apartment in New York while they still live in London. That is a reality that he just doesn't understand. He doesn't exactly flaunt his wealth, but he doesn't tried to hide it either. Adam can be considered as a snob, but to him it's just because of the way he was raised he doesn't settle for anything short of extravagance.

Hobbies:
Listening to classical music|Watching dramas|Watching romance movies|Writing music|Collecting paintings|Collecting cars

Bad Habits:
Being snobby|Smoking|Biting his nails

Likes:
>Shopping<>Playing piano<>Dogs<>Cats<>Zoos<>Music festivals<>Comedy films<>Museums<>Video games<>Classical cars<>Dating<>Being off his medication

Dislikes:
>Taking medication<>Liars<>Boring people<>Being idle<>Dramatic people<>Snakes<>Spiders<>Mental illness<>History


---
---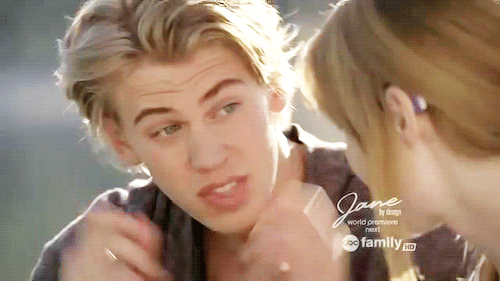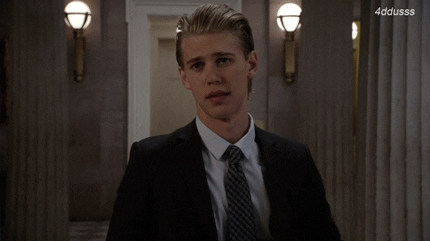 Face Claim:
Austin Butler

Height:
6'1"

Weight/Build:
140lbs.

Hair Color:
Dirty blonde

Eye Color:
Green