---
Full Name:
Jane Catherine Lynch
Birthday:
"Reppin' the Aries sign."
April 10th
Age:
"17, unless you're the bartender... then I'm 21, I swear."
17
Sexual Orientation:
"Still waiting for my Prince Charming...."
Heterosexual
Grade Level:
"One more year and I'm out of here. Thank God."
12
Hometown:
"I was born in France but New York will always be my home."
Neuilly-sur-Seine, France (Birth - 2 years)
781 5th Ave, New York, NY 10022 (2 years - present)
Ethnicity:
60% French, 25% English, 5% Dutch, 10% German
Character Role:
"Don't hate me because you're poor."
The Heiress
---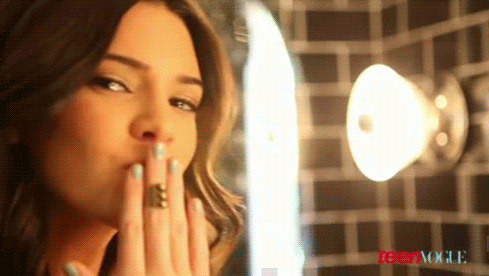 Family:
Jane lives with her father,
Adrian Lynch
and step-mother,
Nicole Reeve-Lynch
. Her mother,
Laura Beck
, is now married to
Christopher Beck
and they have a 2-year-old son,
Greyson
, together.
Jane's relationships with her mother and step-father are strong, but the pair and their son live in Los Angeles, so she only sees them a few times a year. Although she often claims that she would be much better off living with them, the fact that she doesn't see them very often probably contributes to their positive relationship. Jane's attitude and lifestyle make it hard for her to have a healthy relationships with the people in charge of her. Laura is a concert pianist and Christopher is a retired professional baseball player.
Adrian has primary guardianship of Jane, so her relationship with him and his second wife of two years is more prominent and notably, is generally poor. He's a business tycoon and the 13th wealthiest person in the world, with a net worth of 37 billion dollars. Adrian is the chairman and CEO of LMVH, a French multinational luxury goods conglomerate, which incorporates various well known brands such as Marc Jacobs, Sephora, Hennessy, Dior, Donna Karen, Céline and Bulgari. Her father is of French nationality but moved to New York when he divorced Jane's mother when she was two years old. He was forced to temporarily relocate to the states due to a custody order, but after it was worked out, he decided to purchase a permanent home in New York. Since then, he travels back to his company's Paris headquarters two or three times a month but does most of his business in Manhattan. Despite this, he never had enough time, or as Jane believed, desire, to invest his energy in her upbringing. Their relationship was always minimal. until she hit her teenage years and he was no longer able to ignore her bratty and rebellious attitude. From then on, it consisted of little more than yelling and screaming, and making empty threats to empty her bank account.
Home Life:
Adrian and Laura met when they were in their 20's. She was a student at Juliard in New York City, and he was visiting a cousin who happened to attend the school as well. They fell in love and after she graduated, she moved to France where they continued dating, and eventually eloped. They had been married for a few weeks when they intentionally conceived a child. They were young and in love and ready to start a family together and for the first few months, everything seemed wonderful. However, by the time Jane was born, it was apparent that they had moved too quickly. Adrian's work life was consuming him, Laura missed her family and life in the states, and neither were prepared to put their lives on hold to care for the baby. Their divorce was finalized when Jane was a year old and luckily, it was completely civil. They agreed that Jane would reside with Adrian on a regular basis, but Laura had visitation rights and it essentially worked as more of shared custody than anything.
In order to allow Laura regular contact with Jane, Adrian purchased a penthouse in New York where Jane was raised. Although it was her father's apartment, he wasn't the one there caring for the toddler day in and day out. Those duties were given to an assortment of nannies and caregivers who did everything from make her breakfast in the morning, to teaching her how to ride a bike. She never developed a close emotional relationship with her father and he tended to express his love through gifts. Jane would wake up in the morning and instead of being greeted by her father, she would find a new Tiffany bracelet waiting for her. It sounds great, and Jane would never complain about the gifts, but she did want to
know
her father.
A few weeks after she turned fifteen, she found out via text that her father had impulsively married a mediocre "aspiring actress", Nicole, who he had been dating for a few months during their trip to Italy. Jane wanted no part in the woman, despite her attempts to reach out and become involved in Jane's life. She was already comfortable with having no authoritative parents in her life and wasn't about to open up to some girl who was old enough to be her sister. After a few screaming matches with between the two, Nicole mostly gave up on trying to befriend Jane the two avoid each other more than anything now.
The biggest struggle that Jane has faced in her life is the eating disorder that she was diagnosed with at age fourteen. Looking back, she knows it's something that's been around since she was a child, but it started to become debilitating in her teen years. Her father was forced to acknowledge it when she fainted one day at school and was sent to a hospital to be examined. Since then, she has been forced to see a psychiatrist regularly. Things seemed to be okay for a few years, but last spring she took a turn for the worse and hit a dangerously low weight which her forced into the Timberline Knolls treatment facility in Illinois. At that point in her life, she probably would have ran away if she knew she was being sent there, so her father convinced her that they were going on a weekend trip to Chicago to force her to the center. It worked, but left Jane with no time to give any of her friends an explanation for why she would be falling off the face of the earth for the two months of summer.
Academic Career:
"School is hell on earth. Definitely not my favorite place to be."
Jane might be the perfect example of money equaling power, because it's apparent to nearly everyone who goes to Constance that there's no way she would have been admitted to the school if it wasn't for her family's money. She struggles to maintain a GPA over a 2.0 and seems to be on the brink of failing every class besides French. It's her father's native tongue and the fact that she's bilingual is probably the
only
strength she has academically when compared to her bright peers. She does not participate in any sports but reluctantly joined the French club upon Sydney's request.
Future Plans:
Jane doesn't want to go to college and probably will probably end up taking at least one year off after high school, but is being forced to apply to a few big-name schools just to appease her father. She is considering moving to LA next year and getting an apartment near her mother's house. Her biggest goal right now is to get healthy.
---
Personality:
Jane comes from wealth and isn't afraid to flaunt it. She fits the bill of your typical trust fund baby - the girl who has never had to work a day in her life and never will have to. She has daddy funding her credit card with a seemingly unlimited pile of money at the other end, and never hesitates to splurge on a new pair of Chanel boots that she just
has to have
. A lot of her friends also come from money, but few of their parents are worth the 37 billion dollars that her father is valued at. Although she is obsessed with having the newest and nicest everything, shopping has become more than just getting new things for Jane. It's therapeutic for her, a way to distract herself from any problems or stress going on in her life. Though it's helping in the short term, it's apparent that her reckless spending habits keep her distanced from the real world.
She can be shallow, often judging people based on their appearance and the little information that she's heard about them through gossip. While she probably would talk about them behind their back, she wouldn't normally bully or taunt anyone to their face. She claims that it's okay to be a bitch, but not to be mean and when it comes to gossip, she's more of a follower than the mastermind behind it. Although she doesn't mind contributing to the rumors circulating about other people, she does become very emotional when ones start spreading about her. She's sensitive to criticism and is usually the girl who ends up hysterically crying about a problems from months ago after a night of drinking. Her biggest insecurity is her weight. She has been diagnosed with an eating disorder and although she recognizes that she's statistically underweight, it doesn't change the way that she feels about her body.
As a child, Jane developed an obsession with Veruca Salt, a fictional character from Charlie and the Chocolate Factory. Although she knew that the way the girl acted wasn't pleasant or admirable, she envied that she was able to get whatever she wanted, like Jane did, but also had her father and her beck and call, which Jane didn't. In some ways, Jane mirrored Veruca's demanding and insolent ways and even now that she's no longer bratty in that way, she still expects to get her way in most situations and will never hesitate to complain if something isn't up to par.
Despite the flaws, Jane is loyal to her friends. She's affectionate, reliable and warm, but her impulsive and absentmindedness can sometimes get the best of her. When she's in a moment of gossiping and isn't thinking thoroughly, she's known to accidentally air her friend's secrets to other people, but now that there's a new Gossip Girl, she's working on keeping her mouth shut more.
In almost every area of her life, it's clear that Jane is impulsive. Whether it's buying thousands of dollars worth of clothes in one day or drinking herself into a blackout state, it's hard for her to control herself when she's in the mood to indulge in something. She can be reckless and make stupid choices, but her friends can all agree that she's always a fun person to have around. She's spontaneous, bold and energetic, always being up for a night out or an adventure.
Hobbies:
Shopping | Yoga
Bad Habits:
Always
running late | Biting her nails | Gossiping | Overly emotional | Overly sensitive | Binge drinking | Horrible driver
Likes & Dislikes:
❤ Shopping ❤ Diet soda ❤ Alcohol ❤ Autumn ❤ Rap Music ❤ Traveling ❤ Yoga ❤ Selfies ❤
✘ Getting sick ✘ Needles ✘ Bugs and rodents ✘ Tea ✘ Her stepmother ✘ Horror Movies ✘ Public transportation ✘ Looking at herself in the mirror ✘
---
Face Claim:
Kendall Jenner
Build:
At 5'10 and 117 lbs, Jane is considerably thin and is medically underweight, though that is to be expected of someone under her circumstance. It's an increase from the 110 lbs she was a few months ago, which is something that she's unfortunately being forced to adjust to. Her height is one of her most noticeable traits and one of her least liked, since she feels like a giant compared to her friends whenever she wears heels. No matter how small or large she gets, she's come to terms with the fact that she will always be insecure about her figure.
Hair Color:
Brown, natural
Eye Color:
Brown
Other:
She only has her ears pierced once each, but simply because she's too scared of needles to go through with getting the second holes. Similarly, she has no tattoos at the moment and is only against getting one because she's scared of the needle.