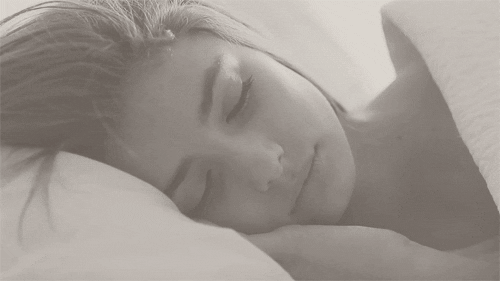 ---
Full Name:
Adeline Stella Arnault
Her first name is pronounced A-de-leen, which is generally the typical pronunciation in France. She's used to it being mispronounced in America as A-de-line, though, and will rarely try correct anyone who uses the latter pronunciation anymore.
Nickname:
Addy
Birthday:
June 10th
Age:
17
Sexual Orientation:
Confused
Grade Level:
Most will be 12th grade students but if you would like to make an 11th grade student, that is fine.
Hometown:
She was born in Neuilly-sur-Seine, France, but moved to New York when she was three years old
Character Role:
The Drama Queen
---
Personal Life
---
Family:
Adeline lives with her father,
Bernard Arnault
and step-mother, Nicole Reeve-Arnault. Her mother,
Laura Beck
, is now married to
Christopher Beck
and they have a 2-year-old son, Greyson, together.
Adeline's relationships with her mother and step-father are strong, but the pair and their son live in Los Angeles, so she only sees them a few times a year. Although she often claims that she would be much better off living with them, the fact that she doesn't see them very often probably contributes to their positive relationship. Adeline's attitude and lifestyle make it hard for her to have a healthy relationships with the people in charge of her. Laura is a concert pianist and Christopher is a retired professional baseball player.
Bernard has primary guardianship of Adeline, so her relationship with him and his second wife of two years is more prominent and notably, is generally poor. He's a business tycoon and the 13th wealthiest person in the world, with a net worth of 37 billion dollars. Bernard is the chairman and CEO of LMVH, a French multinational luxury goods conglomerate, which incorporates various well known brands such as Marc Jacobs, Sephora, Hennessy, Dior, Donna Karen, Céline and Bulgari. Her father is of French nationality but moved to New York when he divorced Adeline's mother when she was three years old. He was forced to temporarily relocate to the states due to a custody order, but after it was worked out, he decided to purchase a permanent home in New York. Since then, he travels back to his company's Paris headquarters two or three times a month but does most of his business in Manhattan. Despite this, he never had enough time, or as Adeline believed, desire, to invest his energy in her upbringing. Their relationship was always minimal, until she hit her teenage years and he was no longer able to ignore her bratty and rebellious attitude. From then on, it consisted of little more than yelling and screaming, and making empty threats to empty her bank account.
Home Life:
Bernard and Laura met when they were in their 20's. She was a student at Juliard in New York City, and he was visiting a cousin who happened to attend the school as well. They fell in love and after she graduated, she moved to France where they continued dating, and eventually eloped. They had been married for a few weeks when they intentionally conceived a child. They were young and in love and ready to start a family together and for the first few months, everything seemed wonderful. However, by the time Adeline was born, it was apparent that they had moved too quickly. Bernard's work life was consuming him, Laura missed her family and life in the states, and neither were prepared to put their lives on hold to care for the baby. Their divorce was finalized when Adeline was a year old and luckily, it was completely civil. They agreed that Adeline would reside with Bernard on a regular basis, but Laura had visitation rights and it essentially worked as more of shared custody than anything.
In order to allow Laura regular contact with Addy, Bernard purchased a penthouse in New York where Adeline was raised once she turned three. Although it was her father's apartment, he wasn't the one there caring for the toddler day in and day out. Those duties were given to an assortment of nannies and caregivers who did everything from make her breakfast in the morning, to teaching her how to ride a bike. She never developed a close emotional relationship with her father and he tended to express his love through gifts. Adeline would wake up in the morning and instead of being greeted by her father, she would find a new Tiffany bracelet waiting for her. It sounds great, and Addy would never complain about the gifts, but she did want to
know
her father.
A few weeks after she turned fifteen, she found out via text that her father had impulsively married a mediocre actress, Nicole, who he had been dating for a few months during their trip to Italy. Adeline wanted no part in the woman, despite her attempts to reach out and become involved in Adeline's life. She was already comfortable with having no authoritative parents in her life and wasn't about to open up to some girl who was old enough to be her sister. After a few screaming matches with between the two, Nicole mostly gave up on trying to befriend Adeline the two avoid each other more than anything now.
The biggest struggle that Adeline has faced in her life is the eating disorder that she was diagnosed with at age thirteen. Looking back, she knows it's something that's been around since she was a child, but it started to become debilitating in her teen years. Her father was forced to acknowledge it when she fainted one day at school and was sent to a hospital to be examined. Since then, she has been forced to see a psychiatrist regularly. Things seemed to be okay for a few years, but last spring she took a turn for the worse and hit a dangerously low weight which her forced into the Timberline Knolls treatment facility in Illinois. At that point in her life, she probably would have ran away if she knew she was being sent there, so her father convinced her that they were going on a weekend trip to Chicago to force her to the center. It worked, but left Adeline with no time to give any of her friends an explanation for why she would be falling off the face of the earth for the two months of summer. She's obviously back home now, and though the two months of treatment did her good in some ways, she is no way recovered, just on the path to it.
Academic Career:
Money was definitely the key to Adeline's acceptance into Constance. She does not do well in school, and is usually just point of not failing. She dislikes school pretty strongly, but is a member of the French club. She had been a member of the tennis team, but her GPA was too low the last semester for her to continue this year.
Future Plans:
She does not want to go to college, but will most likely be forced to attend per her father's wishes. Though she doesn't have the grades to get in on her own, her father will likely find a way to get her accepted into NYU. However, if she comes to terms with the fact that she has to get a degree, she will likely end up wanting to go to a party school, or at least one on a beach or with a big Greek system.
---
---
Personality:
Adeline comes from wealth and isn't afraid to flaunt it. She fits the bill of your typical trust fund baby - the girl who has never had to work a day in her life and never will have to. She has daddy funding her credit card with a seemingly unlimited pile of money at the other end, and never hesitates to splurge on a new pair of Chanel boots that she just has to have. A lot of her friends also come from money, but few of their parents are worth the 37 billion dollars that her father is valued at. Although she is obsessed with having the newest and nicest everything, shopping has become more than just getting new things for Adeline. It's therapeutic for her, a way to distract herself from any problems or stress going on in her life. Though it's helping in the short term, it's apparent that her reckless spending habits keep her distanced from the real world. Again, it probably isn't something that's apparent to those in her inner circle who are very similar to her financially, but to an average Joe, it would be very clear that Adeline is fairly delusional. Maybe everyone who lives a life of such privilege is, to some extent, but when she has a fit over not being able to take some international vacation or buy a ridiculously expensive new dress, she actually thinks it's as much of an injustice as someone being deprived of their basic rights.

She can be shallow, often judging people based on their appearance and the little information that she's heard about them through gossip. While she probably would talk about them behind their back, she wouldn't normally bully or taunt anyone to their face. She claims that it's okay to be a bitch, but not to be mean, and when it comes to gossip, she's more of a follower than the mastermind behind it. Although she doesn't mind contributing to the rumors circulating about other people, she does become very emotional when ones start spreading about her. She's sensitive to criticism and is usually the girl who ends up hysterically crying about a problems from months ago after a night of drinking. Her biggest insecurity is her weight. She has been diagnosed with an eating disorder when she was thirteen, and although she recognizes that she's statistically underweight, it doesn't change the way that she feels about her body.

Despite the flaws, Adeline is loyal to her friends. She's affectionate, reliable and warm, but her impulsive and absentmindedness can sometimes get the best of her. When she's in a moment of gossiping and isn't thinking thoroughly, she's known to accidentally air her friend's secrets to other people, without even realizing that there's anything wrong with that. In almost every area of her life, it's clear that Adeline is impulsive. Whether it's buying thousands of dollars worth of clothes that she has no intention of ever wearing, or drinking herself into a blackout state, it's hard for her to control herself when she's in the mood to indulge in something. She can be reckless and make stupid choices, but her friends can all agree that she's always a fun person to have around. She's spontaneous, bold and energetic, always being up for a night out or an adventure.

Hobbies:
Yoga → It's one of the few things that she actually thinks she's good at, and is something that always calms her down. She tries to go to yoga class five times a week.
Shopping → If you can't find her, checking Bergdorfs, Barney's, or any of the stores on 5th Avenue is always a good start.
Tennis → Although she's not on the school team anymore, she still enjoys playing tennis leisurely.

Bad Habits:
Gossiping → What would Adeline be without this bad habit? With how frequently she does it, it really might as well be considering a hobby. She doesn't think of herself as being a bad person, or someone who likes to cut people down, but she's fascinated with rumors and gossip, as long as it isn't about her.
Running late → She's always running late for things, no matter what it is. If you want her somewhere on time, your best bet is to ask her to be there thirty minutes before you really need her, because even then, she might not make it on time.
Emotional → Adeline is extremely emotional and extremely sensitive. "Everyone is so mean to me" might as well be her catch phrase, at this point, because she has a tendency to pretend her reckless and irresponsible actions never existed, when she wants to place the blame on someone else, or escape responsibility.

Likes:
Autumn → Fall in New York offers the perfect weather.
Travelling → She isn't the biggest fan of flying but loves being in new and different places.
Anything new → She loves getting gifts, buying things for herself, and just generally relishing in something new and fresh.
Alcohol → Being underage isn't much of a hassle when you have connections, a family name, and lots of money.

Dislikes:
Driving → She tried taking her road test two times over the summer, and failed both times. She'll readily admit that she's a horrible driver and at this point, has no plans on taking the test again.
Needles → She's that person who's still going to cry when they're getting their flu shot at forty years old.
Soda → She'll drink it in a mixed drink, but never on its own.
Midtown West → It's way too congested and tourist-y for her.
Public Transportation → Everyone says that true New Yorkers take the subway, no matter where they live. This is something that Adeline would quickly disagree with. You're never going to catch her riding the subway or a public bus.
---
---
Face Claim:
Taylor Marie Hill

Height:
5'9

Weight/Build:
119 lbs

Hair Color:
Brown

Eye Color:
Green