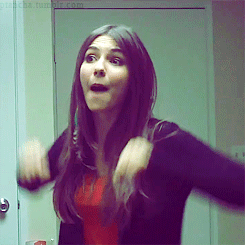 ---

Full Name:
Anissa Marie Savage

Nickname:
Nissa || Prefers
Marie || Neutral
Ann || Hates

Birthday:
February, 19th

Age:
17; Seventeen

Sexual Orientation:
Bisexual

Grade Level:
12th; Senior

Hometown:
New York, New York

Character Role:
The Star in the Making

---
---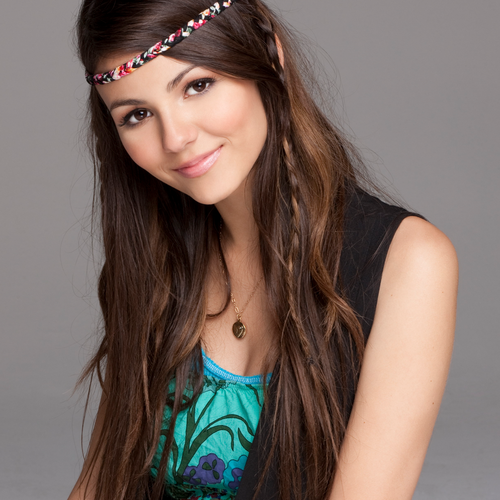 Family:
Karen Savage || Mother || Alive
Anissa's relationship with her mother has always been a bit rocky while growing up. Ever since Anissa brought her dream of one day making it big in music, her mother immediately put her dreams down because she wanted Anissa to take over her fashion company when she grew older.

Ethan Savage || Father || Alive
Anissa's father being a wealthy CEO and business man never really has much time to spend with his daughter. Though that never seemed to stop her bond with her father growing. Anissa has always been what one might call a "Daddy's Girl".

Millina Hodge-Savage || Adopted Sister || Alive
Anissa was never all that pleased to have a complete stranger come into her life and be expected to treat her as family, but as she grew to get to know her adopted sister things began to change. Anissa loves her just as she would if she were he blood sister and she would willingly do anything to keep Millina safe and happy.

Home Life:
Anissa was raised into a life of general wealth and was expected to act as ladylike as possible. This of course caused the relationship with her mother to begin going towards the rocky side because Anissa felt that in order to be happy she had to act like herself, be herself and if that didn't add up to her mother's expectations then she didn't care. Just because the Savage family is always in the public eye, it never changed anything for Anissa. She was going to make mistakes, live her life, try new things, no matter what got into the news or online.

Though while growing up she was always bullied in school. There was never just one reason for it, there were all kinds. Like, her hair was too long, too short, the wrong color, her clothes weren't "hip" enough, the way she looked, talked, etc. Eventually she found a passion for music through all of this and decided that was what she wanted to do with her life. Of course, this only caused things in the Savage household to become even more tense because her mother never supported the idea and both her father and younger sister did. But still, regardless of what anyone thought of her dreams, she was going to work towards them and make them come true. No mater what got in the way on her long journey.

Academic Career:
Anissa's academics were never all that great while growing up, so the only way she was able to get into Constance was for her parents to pay the tuition in full. At first Anissa was never into the idea of going to an elite public school because she didn't want to be around a bunch of people who looked at life just as her mother does, but that changed once she began to make some friends. The bullying came to a halt, though she doesn't think it would be for long.

Future Plans:
Upon graduating, Anissa hopes to make it into NYADA in order to focus more on her musical career. She wants the best training as she could possibly get. But of course with her mother and father constantly arguing about the idea of Anissa shooting for this dream, she has a feeling she'll need to boost her academics in order to get a scholarship. This would definitely be worth it in order to start down the path of her dreams.

---
---
Personality:
Rebellious: Ever since she was a child, she felt that she had to rebel against the rules in order to be who she wanted to be. Whether it be her parents' rules or at school, etc.

Creative: Anissa has always taken on more of a creative outlook on life. Any time she feels that something needed to have more beauty, she turned it into some form of art. Be it music, drawings, poetry, etc.

Trust Issues: She has been let down so much in the past that eventually made it difficult for her to trust anyone. There are a very few amount of people who she can fully trust.

Optimistic: Although Anissa has gone through a lot in her life, such as constantly being put down by her own mother and being bullied while growing up, she has learned to have a positive outlook on life in order to get through all of the bad things.

Opinionated: Anissa has always been the kind of person to let her opinion be known. Whether it's something that would hurt to know or not, she never seems to care. Sometimes this has landed her into trouble, but she never once thought about keeping her opinions to herself.

Strong-willed: She has always been determined to do whatever she wanted, even if others told her not to do so or that it would be a bad idea.

Hobbies:
Making Music: Anything that involves music always seems to take her mind off things and make her feel free, like there is nothing in the world that could ever tear her down.

Reading: If Anissa isn't working on her music or listening to music, most of the time you will find her with a book in her hand, even if she is strolling around town with her friends. Reading has always been her second passion in life, the stories has always been captivating to her and makes her imagine different outcomes of her own life, shows her that anything can be possible if she works for it.

Shopping: Just like most girls in the world, Anissa adores fashion and enjoys shopping. Any time she has the time and money to do so, she will hit the shops.

Bad Habits:
Swearing/Cussing: Anissa developed what one might call a sailor's mouth as she grew up. This was picked up from a very young age because she heard the words slip from her parents' mouths and eventually she caught onto it.

Smokes Cigarettes: She picked up on this habit at the age of fifteen and ever since has been addicted to the nicotine. She gets her of age friends, family, or even strangers at times to buy her cigarettes.

Skips Breakfast: Most of the times Anissa completely skips over the first meal of the day. Mainly because she gets sick after eating breakfast.

Likes:
The Big Bang Theory: This TV series never ceases to interest Anissa. She has seen every episode up to date and even memorizes the entire script for certain episodes.

Trying new things: Any time she gets a chance to have a go at something she has never done before, she will jump to the occasion. In her opinion you've got to try at least everything once.

Hamsters: Anissa has always thought hamsters were adorable and she has always wanted one.

Dislikes:
Bullies: Anissa has grew up being bullied and definitely knows how it can be to go through it. She tries her best to stay as far away from anyone who bullies people but sometimes that can be a bit difficult.

Gatorade: Anissa has tried every flavor just to at least give it a chance. But every time she has tried it, she always spat it back out. She isn't exactly sure what it is about this liquid, but it just doesn't seem to taste very well.

Drama: As much as Anissa has been included in drama and scandals around school and in town, she actually doesn't like the situations she puts herself into.

---
---

Face Claim:
Victoria Justice

Height:
5'5"

Weight/Build:
115 lbs. || Average

Hair Color:
Chestnut Brown

Eye Color:
Golden Brown