---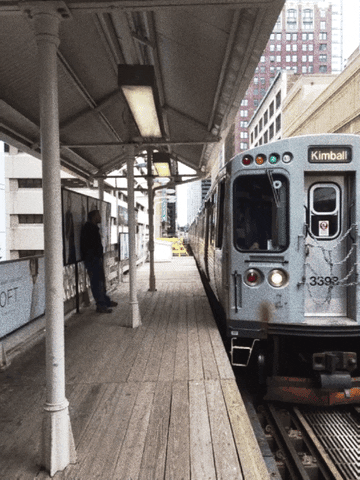 High school is the worst, no really it is, it's okay to admit that it's the worst. Whether you're hot and rich or you poor and grungy, high school is still the worst but at least there's a little equality in that. There's pregnancy scares, pimples, horrible teachers, boring classes, drama, bullies, and enough insecurities to choke a horse. But when you combine two rival schools from two very different sides of town you're just asking for trouble.

Gold Coast sits in the heart of Chicago, it's divided in two sections the hilltop and the bottom and they couldn't be more different if they tried. The hilltop has all the rich kids and they go to the Dalton School. The kids on the Hill show up in school in their hummers, bmws, and lexuses, (What you thought I'd say bentley's and maserati's? Let's be realistic people) with their designer clothes, and money to blow. Most of their parents are just doctors, lawyers, or they work in business but there are a few record execs and actresses who allegedly have a house on the hill. Meanwhile bottom is where some of the middle class live but it's mainly lower middle class and lower class. That's not to say their some trashy kids or anything like that, most of them are just normal kids just like the hill kids. All of the kids at the bottom go to Overbrook high.

Over the summer some "freak accident" caused the pipes in Overbrook to explode and there's crazy water damage. So bad in fact that all the kids who went to Overbrook are getting transferred to the Dalton school. Brilliant idea right? Sure except that The Dalton kids hate the Overbrook kids and vice versa. They've got a rivalry that's been known to go on for years. Not to say they all hate each other, it's just typically only the "cool" Overbook kids hang out with the Dalton kids and only the Dalton kids who are looking for trouble hang out in Overbrook. Or at least that's the assumption.



Senior year is going to be hell unless everyone can figure out how to put aside their differences and all get along.



---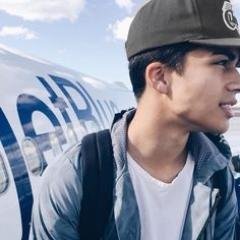 She was the princess of Overbrook, one of the few popular girls who was genuinely nice to everyone she met. Everyone seems to like her, which is ironic because as nice as she is she doesn't consider even half the amount of the people who call her their friend as her own friends.


||

Name:

||

Age:

||

Status: Reserved

||

School:Overbrook

||

Face Claim: Kelsey Calemine

||



Danny Bennington is the golden boy of Dalton, he's the male version of [FC: Kelsey Calemine], everyone seems to love him. Well except for new girl [FC: Penelope Mitchell] because she's vying for his spot as the president of the SGA.


||

Name: Danny Bennington

||

Age: 18

||

Status: Taken

||

School: Dalton

||

Face Claim:Neels Visser

||



Pothead, Druggie, Drug Dealer, he's been called all of these things. Very few people can really tell you anything about him. Rumors have been spreading since he arrived from Overbrook but nobody knows anything about him.


||

Name: Opie Reyes

||

Age: 17

||

Status: Taken

||

School: Overbrook

||

Face Claim: Ronnie Banks

||



If you ask her friends she's a sweet girl with a bit of a bratty side, if you ask anyone else she's a vapid bitch who will knock over anyone in her past to get what she wants. To say she's spoiled would be an understatement.


||

Name: Lola Taylor

||

Age: 18

||

Status: Taken

||

School: Dalton

||

Face Claim: Sahar Luna

||



Let's be real we all know she'll be running the country in a couple of years whether she's the president or the CEO of a fortune 500 . She likes to be the boss of everyone and she doesn't even attempt to hide it. She was the president of everything at Overbrook and she plans to be the president of Dalton too


||

Name:

||

Age:

||

Status: Reserved

||

School: Overbrook

||

Face Claim: Penelope Mitchell

||



Ahh how far the mighty have fallen. Moriah Calderon used to be queen bee of the school, but after a year of rebelling and generally not giving a damn what anyone thinks of her or what she does, she's quickly falling down the social ladder. The only person who seems to still have her back is Lola Taylor


||

Name: Moriah Calderón

||

Age: 17

||

Status: Taken

||

School: Dalton

||

Face Claim: Camila Senna

All hail the biggest bitch in school. She's pretty, popular, and just the right amount of skanky. She ran Overbrook and she plans to run Dalton too


||

Name: Tony Diaz

||

Age: 18

||

Status: Take

||

School: Overbrook

||

Face Claim: Wolfiecindy

||



Son of one of the biggest producers in the biz', he has all of the connections that you couldn't even dream of. You want concert tickets? Done. You want to meet Beyonce? Done. Try not to cross him though because if you do you might as well move. Those connections can promote or demote you around here.


||

Name:

||

Age:

||

Status: Reserved

||

School: Dalton

||

Face Claim: Alex Aiono

||



Sweet, sweet Jay Clark, such a good boy. Nice to everyone, generally well liked, good grades, nice smile. So why does he seem to always get friend zoned? He seems to be everyone's best friend but he never get's the chance to be anyone's boyfriend.


||

Name: Jay Clark

||

Age:17

||

Status: Taken

||

School: Overbrook

||

Face Claim: Jack Gilinsky

Hands down hottest guy in school, here lies the problem. [FC: Reece King] isn't even a bad guy, he really isn't. He's actually really nice and funny, and he's genuinely fun to be around, it's too bad he's such a player.


||

Name:

||

Age:

||

Status: Open

||

School: Dalton

||

Face Claim:Reece King

||
---
I see a lot of RP's like this and people only reserve the rich kids so please don't do that

These are normal kids please remember that., they aren't driving $125,000 cars and they don't like in billion dollar houses. The biggest house they should honestly be living in is maybe a five bedroom or something.

Please reserve in the OOC, I'll check it regularly I promise, if you reserve in PMs the other RP'ers can't see it

I love in game drama but let's be nice in the OOC

This game does better if you communicate before hand. I don't know if I'll do character sheets but if I don't you might want to secure some back stories

Thanks for joining or considering I'm so glad you're here

I'm a college students and sometimes I have papers to write if I don't write for a day, know I read your post and I'll probably have it up by midnight

Please join, like seriously, and if you do please don't leave early
Taking place in...
18 posts here • Page 1 of 1
18 posts here • Page 1 of 1
Arcs are bundles of posts that you can organize on your own. They're useful for telling a story that might span long periods of time or space.
There are no arcs in this roleplay.
There are no quests in this roleplay.
Welcome home, Promethean. Here, you can manage your universe.
Arcs are bundles of posts from any location, allowing you to easily capture sub-plots which might be spread out across multiple locations.
You can create Quests with various rewards, encouraging your players to engage with specific plot lines.
Settings are the backdrop for the characters in your universe, giving meaning and context to their existence. By creating a number of well-written locations, you can organize your universe into areas and regions.
Navigation
While not required, locations can be organized onto a map. More information soon!
There are no groups in this roleplay!
By creating Collectibles, you can reward your players with unique items that accentuate their character sheets.
You can schedule events for your players to create notifications and schedule times for everyone to plan around.
The Forge
Use your INK to craft new artifacts in Us Against Them. Once created, Items cannot be changed, but they can be bought and sold in the marketplace.
Notable Items
No items have been created yet!
The Market
Buy, sell, and even craft your own items in this universe.
Market Data

Market conditions are unknown. Use caution when trading.

Quick Buy (Items Most Recently Listed for Sale)
None
Discussions
Topics

Replies
Views

Last post
Most recent OOC posts in Us Against Them
There have been no posts in the OOC topic for this roleplay!