Alexander Rammis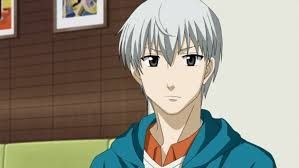 ---
---
Name:Alexander RammisAge:
17
Gender:
Male
Height:
5'9
Weight:
190lbs
Oddity:
He refuses to talk ever.
Sexuality:
Heterosexual
Romantic Interest:
none
Nationality:
Canadian
Job:
Works as a town courier need a message he will get it delivered.
Type of Singer:
Doesn't talk, doesn't sing however he is a master Audio Engineer or at least aspiring to be.
Instrument(s):
He can use multiple different forms of synthesizers
---
---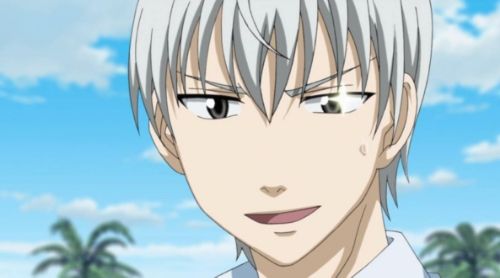 ---
---
Personality:
Alex is extremely shy, unable to talk to anyone no matter how close. He is also extremely nervous about new people and places and will try to avoid them whenever possible, unless it is related to his job then without a question it will be delivered. He also has a habit of recording whatever is happening around him and will sometimes rearrange peoples words to get something completely different if it will bring him advantage. However Alex is willing to help anyone with there music so long as they ask him but to ask him they got to find him first.
Likes:
Music & Anything music related
The stars
People
Hide & Seek
Nature
Dislikes:
New people & places
Change
Conflict
When his things are touched
When tools or instruments are not taken care of properly
Fears:
Men, man, guys, males however you want to say it he is afraid of them and being near them.
He is also afraid of baby animals like kittens and puppies, but is completely fine with grown versions.
Talents:
Cleaning
Creating & remixing/altering music
Maintenance
Hiding & running away
Flaws:
To quiet
Forgets things easily
He avoids eye contact
Hobbies:
Video games
Fixing random things
Hide & go seek
---
---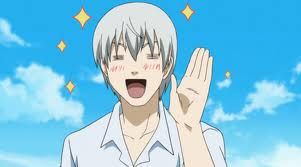 ---
---
Bio:
Alexander was once a plucky outgoing youth however that all ended one day when he told some people who had a few years on them to stop bullying this little puppy. They stopped bullying the puppy and went after him instead after beating the crap out of him they just left him and the puppy there. After the event Alex approached the puppy and for all he had done to save it was rewarded with a bite to the hand which caused him to stumble back in shock, the puppy then went for his throat. After that all he remembers waking up in a hospital unable to speak or get out of the bed. The doctors who where all male talked over him like he wasn't even there saying how difficult it would be to save him. These events caused him to grow paranoid about small baby animals and male people.
The surgery that he got done saved his life and allowed him to speak with a slight difficulty his vocal cords being slightly torn. However from that moment on he decided it would be better if he did't speak no matter how hard anyone tried they could not get him to talk. Also whenever a male comes near him he flinches and pulls away. After getting to know someone he can be near them but if they touch him he pulls away violently. His parents eventually resigned to the fact he wouldn't talk and got him a synthesizer so he could still communicate relatively normally. Alex ended up meeting a young male student in the music program and made friends with him. His only real male friend, however he was leaving to the UTA Academy. Hearing this Alex was determined to come as well and hopefully conquer one of his fears while practicing his musical engineering. This friend currently resides at UTA Academy with Alex and is named Jack Caraway.
Other:
He can talk he just refuses to, instead he will use a special synthesizer that is always on him if he needs to say something, or he will play charades, or he will just right it down on a post it note.
Character Thoughts On Others:
[center]
Personal notes of his feelings of people

Males
Sora Minami
-
not sure if insane or just didn't get enough sleep "Nervous around"
Fate Sarutobi
-
Looks scary, is not as scary as he looks. "still slightly scared"
Chihaya Ogiwara
-
Just as long as he doesn't fall asleep on me or near me, you know i'll just keep my distance "Makes Alex nervous"
Dameon Louis
-
At first I wasn't afraid then I found out he is a he, now terrified "Scary"
Tristan Aeol
-
Feels similar but to scary to approach "scary"
Nick O'Shields
-
What the hell why does he have a gun "Scary"
Jun Katanami
-
Do not come near, must avoid his antics "slightly scared"
Jack Caraway
-
I followed him to Japan not giving a guy I am not scared of up that easily, well as long as he doesn't outright touch me. "Trusts"
Robin Dumas
-
Seems to work hard and is normally nice but too early to tell "Nervous around"
Ren Allegretto
-
Not sure if nice or just acting nice. "Nervous around"
---
---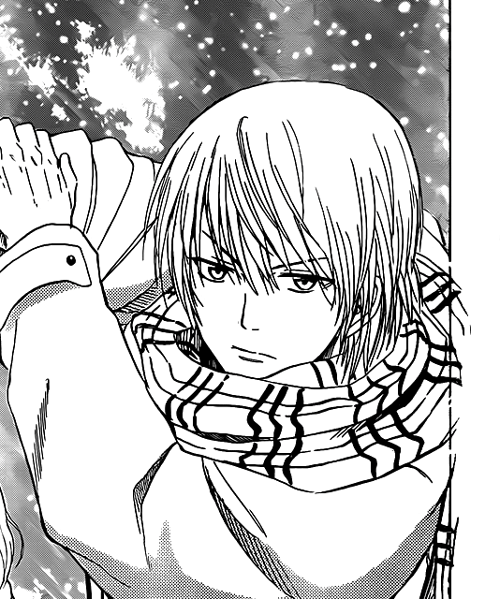 ---
---
Wotamin Yori
-
She is a nice person "Feels comfortable around"
Saki Ai Yuuki
-
Not sure if she is ready to approach but she seems alright "Feels comfortable around"
Jayson Preston
-
Seems reliable but not sure how much I can trust right now "Makes Alex nervous"
Anaïs Chevrier
-
Not sure if stupid or just doesn't understand others, I feel like I should run if she ever reads this. "Slightly scary"
Haruka Okada
-
Feels extremely familiar "Feels comfortable around"
Esmeralda Farcaley
-
She is cute not sure where the energy comes from but it is cute "feels comfortable around"
Kuronomi Miku
-
Not quite sure what to think, also not sure if she is a human or robot. "Nervous around"
Charlotte Hansen
-
If I was a girl who spoke I might be like her..... Nah "Feels comfortable around"
Kaori Collins
-
Seems to happy, well you got respect the ability to be happy. "Feels comfortable around"
Red= scared
Orange= Slightly scared
Yellow= Nervous
Green= Comfortable around or that he trusts them.
Blue= Is completely relaxed around them and trusts them.
Sample of Voice/Instrument:
Vivi's theme
Battle theme 1
Darkness and Magic
Jack sparrow
(more to be added)[/center]