---
---
Name:
Esmeralda Everett Farcaley
Age:
16
Gender:
Female
Height:
5'3"
Weight:
115lbs
Oddity:
She seems to have ADHD, for she's always seen running around and screaming. She has far too much energy for her small body, and puts it to use whenever she is given the chance, which is explained in her history. She also has an extreme fear of cutting her hair and of water. She is perfectly alright when it comes to showers and bathtubs, but with pools, lakes, ponds, rivers, oceans, and the like, cause her to stiffen up, and when threatened to be pushed or thrown into one, she becomes a helluva banshee to deal with.
Sexuality:
Straight
Romantic Interest:
None at the moment; she doesn't really fawn over guys.
"Oh, that guy over there? Yeah, he's cute, I guess, but he's probably a knuckle-butt!"
Nationality:
Caucasian; Great Britain
Job:
Journalist in Training
Type of Singer:
Having always been a fast, upbeat type of person, Esme tends to sway more to Rock and Pop Rock, both in English and Japanese, for sh adores both, and her voice is well-suited for both. At times, she enjoys singing American Country - not the hick type, but the type that's words actually mean something.
Instrument(s):
She's played the guitar since she was very little, but struggles at singing and playing at the same time. She also can play the drums, violin, and the piano, but the last two are her best, and she is quite skilled at singing and playing the piano at the same time.
---
---
---
---
Personality:
Having been unable to live the life that she wanted to growing up, she instead began to live it out in her teenage years, once she was released from the hospital. She is a complete spit-fire, full of energy at nearly all times, and extremely immature. She enjoys rough-housing and can easily take down quite a few opponents who underestimated her due to her height. However, she still had very sensitive bones and muscles, and if she were to do anything drastic, could shatter a bone very easily. Although she hates her disadvantages, she doesn't allow them to keep her from doing what she wants, and is often yelled at by the school nurse, her brother, or her parents for overdoing it.
Despite all of this, Esme is an adorable young lady who looks like she's twelve, but is four years older, in actuality. She adores cute things, and if someone were to see her room, it would be exactly as they would have pictured it; littered with stuffed animals, and would look as though a unicorn threw up on it. Her pink hair often makes people stare at her, but as long as they don't say anything about it, she's fine with them staring. Hair teasing was her and her brother's thing, and no one else's, which is precisely why she is so afraid of cutting her hair, which is what gives it it's long length,
Despite all of this, also, she is extremely loyal and a great friend. She listens to other's problems and never whines about her own, and has a happy outlook on life. She can be serious when it is absolutely needed, and often says some very deep quotes that one would think a famous person had once said, but in actuality, she made up on the spot. Although she may seem to be ditsy, she's extremely bright, and has an IQ of 158.
Likes: ~'.'~'.'~'.'~'.'~'.'~'.'~'.'~'.'~'.'~'.'~'.'~'.'~'.'~ Fears:
~ Sugar ~'.'~'.'~'.'~'.'~'.'~'.'~'.'~'.'~'.'~'.'~'.'~'.'~'.'~ ~ Spiders
~ Cake ~'.'~'.'~'.'~'.'~'.'~'.'~'.'~'.'~'.'~'.'~'.'~'.'~'.'~ ~ Heights
~ Candy ~'.'~'.'~'.'~'.'~'.'~'.'~'.'~'.'~'.'~'.'~'.'~'.'~'.'~ ~ Water
~ Jokes ~'.'~'.'~'.'~'.'~'.'~'.'~'.'~'.'~'.'~'.'~'.'~'.'~'.'~ ~ Planes
~ Cats ~'.'~'.'~'.'~'.'~'.'~'.'~'.'~'.'~'.'~'.'~'.'~'.'~'.'~ ~ Cars
~ Music ~'.'~'.'~'.'~'.'~'.'~'.'~'.'~'.'~'.'~'.'~'.'~'.'~'.'~ ~ The Dark
~ English Class ~'.'~'.'~'.'~'.'~'.'~'.'~'.'~'.'~'.'~'.'~'.'~'.'~'.'~ ~ Her hair being cut
~ Art ~'.'~'.'~'.'~'.'~'.'~'.'~'.'~'.'~'.'~'.'~'.'~'.'~'.'~ ~ Hatred
~ Love ~'.'~'.'~'.'~'.'~'.'~'.'~'.'~'.'~'.'~'.'~'.'~'.'~'.'~ ~ Being Ostracized
~ Sports ~'.'~'.'~'.'~'.'~'.'~'.'~'.'~'.'~'.'~'.'~'.'~'.'~'.'~ ~ Dogs

Talents: ~'.'~'.'~'.'~'.'~'.'~'.'~'.'~'.'~'.'~'.'~'.'~'.'~'.'~ Dislikes:
~ Writing ~'.'~'.'~'.'~'.'~'.'~'.'~'.'~'.'~'.'~'.'~'.'~'.'~'.'~ ~ The Dark
~ Sports ~'.'~'.'~'.'~'.'~'.'~'.'~'.'~'.'~'.'~'.'~'.'~'.'~'.'~ ~ Water
~ Multilingual ~'.'~'.'~'.'~'.'~'.'~'.'~'.'~'.'~'.'~'.'~'.'~'.'~'.'~ ~ Cars
~ She is extremely good with children and animals ~'.'~'.'~'.'~'.'~'.'~'.'~'.'~'.'~'.'~'.'~'.'~'.'~'.'~ ~ Planes
~ Making people laugh ~'.'~'.'~'.'~'.'~'.'~'.'~'.'~'.'~'.'~'.'~'.'~'.'~'.'~ ~ Heights
~ Singing ~'.'~'.'~'.'~'.'~'.'~'.'~'.'~'.'~'.'~'.'~'.'~'.'~'.'~ ~ Sour Tastes
~ Playing violin and guitar ~'.'~'.'~'.'~'.'~'.'~'.'~'.'~'.'~'.'~'.'~'.'~'.'~'.'~ ~ Hatred
~ English Class ~'.'~'.'~'.'~'.'~'.'~'.'~'.'~'.'~'.'~'.'~'.'~'.'~'.'~ ~ Bullies
~ Puzzles ~'.'~'.'~'.'~'.'~'.'~'.'~'.'~'.'~'.'~'.'~'.'~'.'~'.'~ ~ Losing
Flaws:
~ She is often found to be unable to be serious about really anything, and it upsets people quite often
~ She is terrible at mathematics and sciences
~ She can be quite immature at times
Hobbies:
~ Writing (Creative and Journalism)
~ Singing
~ Guitar and Violin
~ Fashion
~ Softball, Cheerleading, Soccer, Volleyball
---
---
---
---
Bio:
If one were to look at Esme, they would never believe that she had a past such as hers. Yes, she came from a good home. Two loving parents, a protective older brother who doted upon her, and loving relatives, such as grandparents, aunts, and uncles. However, if one were to dig deeper beneath thee surface of her past, they would reveal the ugly truth of the ordeals she had gone through.
It was nothing to do with abuse of any kind. In fact, her entire family positively adored the radiant, pink-fluff of a child that was the youngest in the family. She was, in short terms, spoiled.
She never took this to her advantage, however, and only asked for the things that she absolutely needed.
At the age of four, however, she was diagnosed with
Duchenne Muscular Dystrophy
. Although rare in females, it occurs in one out of every 3,600 males, and only occurs in children. It can last throughout teenage years and into adulthood, however, and often results in death. A child's muscles gradually become weaker, and it first spreads throughout the legs and pelvis, to the arms and other important limbs. It causes frequent falls and inability to balance correctly, often causing the child to fall and hurt themselves, or to walk awkwardly.
Although Esme's case was serious, and she was eventually hospitalized by the age of eight, her family never once stopped fawning over her. Her brother even managed to sneak into her hospital room to bring her a ball of snow, for she loved the snow as a child.
Esmeralda came close to dying four times from the time she was diagnosed, until she reached the age of thirteen. As soon as she reached that age, though, she suddenly began to improve in her condition. It was a miracle, the doctors had said, for they believed she would not live to see her fifteenth birthday.
At the age of fourteen, she was finally and truly released from the hospital.
As soon as she was out of the hospital and able to be a growing child again, she took on a child-like manner. Having been hospitalized at such a young age, the world was a new and wondrous place to her, and she couldn't seem to get enough of it. Yes, she missed the other children at the hospital, and the kind nurses, but she did
not
miss the actual hospital itself. She took up learning several sports in addition to her musical abilities, for she hadn't had much else over the five years that she was hospitalized. While in the hospital, she often entertained the younger children by singing or playing music for them.
When she managed to be accepted to Uta Academy in Japan, she jumped at the chance.
Her parents were both rich business people, and had taught her from a very young age of other countries and their history, culture, and language. Japan was one of the main countries that they ran business with, and on the rare occurrence that Esme was allowed to leave the hospital, Japan was one of the only countries they visited.
She fell in love with the cherry blossom trees the first time that she saw them, when she was six years old.
Her brother would always push her in her wheelchair throughout the town they would be staying in, just so she could see the beautiful cherry blossoms.
"Big brother, look-it! They're like my hair!"

A chuckle was her reply. "Yes, they are, Ezzy. They're just like your hair. All pink and cotton-candy-like," he would grin in response.
It was a game that they would play; both of them teasing the other about their hair colors. His blue, hers pink.
Ever since being released from the hospital and accepted into the Academy, she had become a young woman that embraced her inner child, just a bit too much.
Other:
Esme is forced to take medication on a daily basis in order to ensure that she remains healthy, and must visit the school nurse every other day for a routine check-up, and once a week to receive a shot of steroids into each core muscle in her body. It keeps her healthy and surprisingly strong, but it's quite bothersome for her.
Also, when people aren't around, she is refined to a wheelchair, which she absolutely despises.
Esme is multilingual, for she speaks Japanese, Chinese, English, Gaelic, Russian, Italian, French, German, and Spanish, due to her having had so much time alone in the hospital, and her parents business travels.
Character Thoughts On Others:
N/A
Sample of Voice/Instrument:
Guitar
Violin
Audition Song ~ Crow
There's a wall of shutters behind me.
My fingertips smell like steel.
Move ahead! Strum those strings! It's crowded, at any rate.
Find a way from here.
You'll find what you're looking for.
Let's rock out and play on.
Gaze into the distance
Inside this city where you can't even take a breather.

The starry sky is the best stage of them all.

The crows cry out, "Caw, caw," above me.
I'm always thinking of them. I wonder when they'll go to sleep.
Find a way - I will too,
In a song for me to sing out.
Rock out and let it echo.
With the crows, I'll sing out.

How long will I exist in this place?
I feel like there were people who once said that.
If you're only going to say annoying things,
Let the jet black wings carry you away and just disappear.

With all my power, I'm about to collapse.
My fingers are worn out and in pain,
But, still, I'll perform. Tonight will be a big story.
Find a way from here.
You'll find what you're looking for.
Let's rock out and play on.
I'll take my luck and sing it out.

No matter how long, I'll exist here
Within all the people who pass through.
On this stage enclosed in the darkness,
I sing my poem of hope right now.
Even you must also be tired.
I want to send this to that back of yours -
From within the pitch darkness,
The song of light that gleams with hope...
Yes, that song...
Her most recent song ~ Alchemy
I want to live forever and if I could live forever everything would come true
But everything I have keeps driving me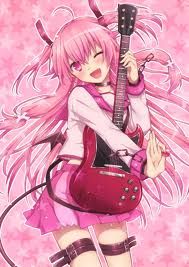 During the time I have left to live where can I find my dreams?
Even though everything is precious to me
It's no problem; I'll just have a little snack right here
I took pride when I quit thinking like that

Looking back on the path I walked I've had enough of only having the things I hate
The things I have experienced brighten the path that I wanted to live

I want to live as much as I can; The days of only hurrying all vanish
But I try to skip even though I'm not completely exhausted; I had such contradictory thoughts
I guess I didn't know that I got hit somewhere on the head
It's okay; I'll go to a nearby hospital for a bit
Could you give me medicine to keep me up forever?

Even if I just stand up I'm already turning into a fossil
Like being forgotten by everyone I'll become a dusty existence

It's no problem; I'll show you a bit of my will-power
I slap my own face as proof of my existence

Not looking back on the path I walked even if it's only the things I hate I'll move forward
The things I have experienced brighten the existence that I'll show you that I'll become.
A Lullaby
Requiem day that
on which will arise from the burning coals
man accused to be judged.
therefore, O God, do Thou spare him,
faithful Lord Jesus,
grant them rest. Amen.
Collage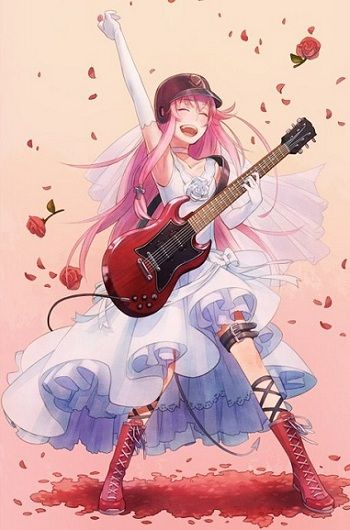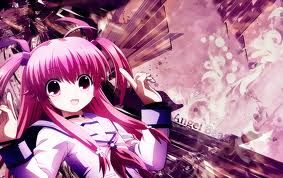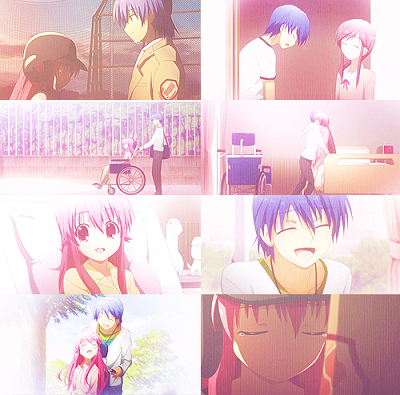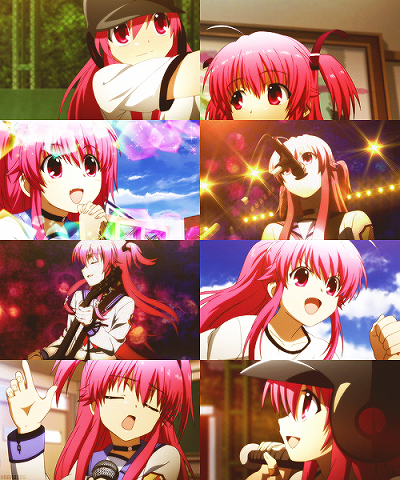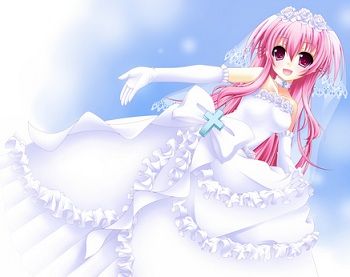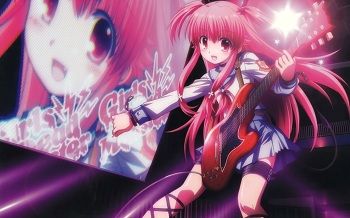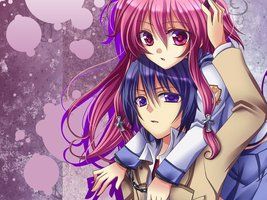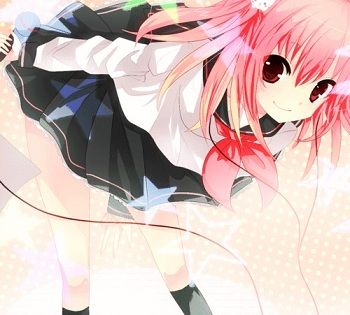 ♥ = romantic || ☺= friends || ☠ = enemies || ◑ = neutral
Hyperactive, Crazy, Loyal
"Do you really want to call me short? Really?"
[/center]
Males
Sora Minami
-
"Who, the really lazy guy that eats a lot? He's a real weirdo! I guess he's nice though ... But he's still a big weirdo!"
◑
Fate Sarutobi
-
"He's really scary-looking! He looks like a big, creepy guy that's a big bully! I don't know him, but I don't want to! He's scary!"
◑
Chihaya Ogiwara
-
"... He looks like a girl ... Enough said ... But I like him anyway!"
☺
Dameon Louis
-
"He's a grumpy old fart who needs to have some fun and be nice for once. If that pole was any further up his butt, I'd be able to pull it out of his mouth! But ... He's the closest person that I can relate to at this school. At least his somewhat British. I could use the friend ... Not that I'd be friends with a meanie, though!"
♥
Tristan Aeol
-
"... He makes me so sad. He's like a big teddy bear that just needs letting out. The poor dummy doesn't realize what he's doing to himself by being so sad all the time. I tried giving him a sucker once, but he just threw it away. How mean! I wish he'd smile, just one though ..."
♥
Nick O'Shields
-
"Yeah, he's okay, I guess. But he's too quiet! I just wanna give him a big noogie and make him talk!"
◑
Jun Katanami
-
"Eh, we have a love-hate relationship going on ... He's, like, bipolar to me, I swear! One minute he's all sweet and nice, and the next, he's crazy intense on something! He's a weirdo. But he's really cute ... What!? No, I didn't say that!"
♥
Jack Caraway#08088A
- "The creepy pervert? Ugh! That guy tried to push me into a pool! What a jerk! I'll never forgive him! I don't
care
that he was joking. He's a big jerk!" ☠
Robin Dumas
- "I don't know him very well. He's a quiet one, and he needs to talk more! I can tell he's trying hard here, though, and I gotta give him props for that."
◑
---
---
---
---
Wotamin Yori
- [Color=Color of choice!]"Your characters thoughts on this one."[/color]
Saki Ai Yuuki
- [Color=Color of choice!]"Your characters thoughts on this one."[/color]
Jayson Preston
- [Color=Color of choice!]"Your characters thoughts on this one."[/color]
Anaïs Chevrier
- [Color=Color of choice!]"Your characters thoughts on this one."[/color]
Haruka Okada
- [Color=Color of choice!]"Your characters thoughts on this one."[/color]
Esmeralda Farcaley
- [Color=Color of choice!]"Your characters thoughts on this one."[/color]