Fate Sarutobi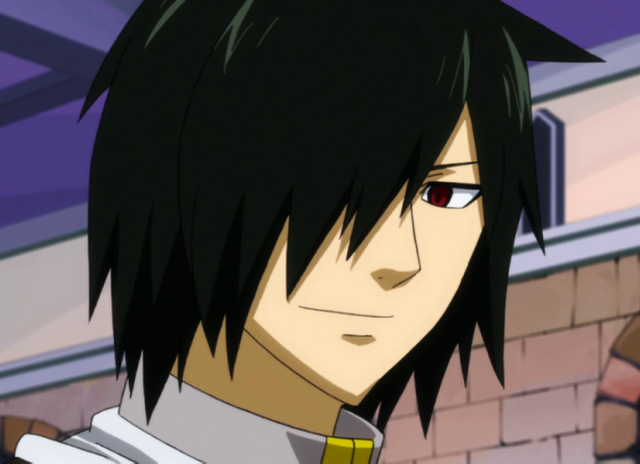 ---
---
Name:
Fate Sarutobi
Age:
17
Gender:
Male
Height:
5' 10"
Weight:
150lbs
Oddity:
An otaku.
Sexuality:
Homosexual
Romantic Interest:
None right now.
Nationality:
Japanese
Job:
Fate currently works at a local daycare, taking care of 5 and 6 year olds in the evening.
Type of Singer:
Fate loves singing anime songs.
Instrument(s):
Fate doesn't play any instruments.
---
---
---
---
Personality:
Fate is a very shy person who likes to keep to himself. He won't bother you if you don't bother him. Despite his shyness he is very kind and gentle. He would never hurt a fly, or anything else. People always tease him about how feminine he seems, but he doesn't care. He is himself and nothing will ever change that. Being shy as no effect on his singing. In fact, on stage he's a completely different person. He puts his entire being into anything he does, even if its something he doesn't like. He likes helping people. People tend to take advantage of his kind nature and near inability to say no, making him untrusting. He's very self-conscious about the scars on his face.
Likes:
Singing, coffee, children, winter, anime, guys with long hair.
Dislikes:
People who think they're better than others, hot weather, getting sick, having nothing to do.
Fears:
Hospitals make him freak out, so do needles, and the sight of blood makes him dizzy.
Talents:
Singing, he's surprisingly athletic.
Flaws:
On very rare occasions he gets these horrible migraines that stop him from functioning. His shyness.
Hobbies:
Singing, running, watching anime.
---
---
---
---
Bio:
Most of Fate's childhood was spent in the hospital. Not because he was sick, but because his single mom was a psychopath who was constantly hurting him. But because she was Fate's only family, he never said anything to anyone. He usually just made excuses or avoided the subject. The worst and last time she attacked him was he got the scars on his face. She attacked him with a lighter. The only reason anyone found out was because his neighbors heard him screaming. Rushed to the hospital, Fate didn't lose his eye, but the scars would be there for the rest of his life. He uses his hair to cover them up. After he recovered he was sent to live with his aunt, who was much more sane that her sister. After that everything was pretty normal.
Other:
Fate's homosexuality comes from the fact that his mother was a psycho bitch and he though all women were like that. Of course he learned that they weren't, but by then the damage was already done.
Character Thoughts On Others:
TBA
Sample of Voice/Instrument:
http://www.youtube.com/watch?v=7pN4aEtDYoQ
http://www.youtube.com/watch?v=tSgy805s7II
http://www.youtube.com/watch?v=gICLqyq_0Lw