Jack Caraway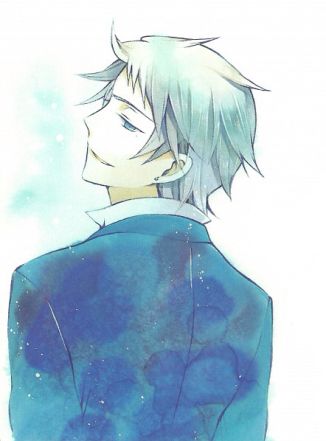 ---
---
Name:
Jonathan "Jack" Caraway 
Age:
Seventen
Gender:
Male
Height:
5'11
Weight:
168 lbs.
Oddity:
He is a complete coward when it comes to love/relationships. He's an avid flirt and has lots of fantasies and romantic ideas, but when it comes to making the first move and initiating a relationship, he completely chokes up and acts like a nut.
Sexuality:
Heterosexual
Romantic Interest:
None at the moment, but he'll most likely find someone to fawn over soon enough.
Nationality:
3/4 Canadian, 1/8 Native American, 1/8 Brazilian 
Job:
Unemployed but currently looking.
Type of Singer:
Rock, Country, Pop
Instrument(s):
Guitar | Piano
---
---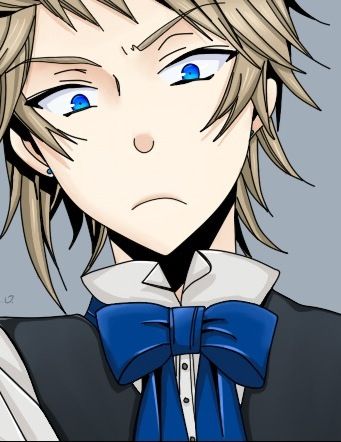 ---
---
Personality:
Jack has always been the humorous type, able to see the funny side to any situation. He generally has a fairly optimistic outlook on life, and is very passionate, always putting his heart into whatever he does. He is however, a bit lazy, often forgetting to do chores or assignments, and isn't really into sports. He is a bit of a flirt, but crumbles whenever commitment is required. Jack is also fiercely loyal to his friends, and isn't afraid to get in a fight over something trivial.
Likes:
✯ The Cold & Cool days
✯ The Shade
✯ Sleeping & Taking naps
✯ Going to concerts & Movies 
✯ Oranges & Anything orange flavored
✯ Indie Music
Dislikes:
☒Large animals (Horses, cows etc.)
☒Guns & Knives
☒Gangs
☒Onions
☒Metal music
Fears:
☒Ducks (He had a bad experience as a child)
☒He has a fear of being naked or exposing his body. As a result, you'll rarely see him in anything less that jeans and a long sleeve shirt. Rarely a t-shirt, and never shorts.
Talents:
✯Very Flexible
✯Good at video games
✯Gifted actor
Flaws:
☒Lazy
☒Slightly Neurotic
☒Can get a bit jealous
Hobbies:
✯Video Games
✯Huge film buff
✯Archery
---
---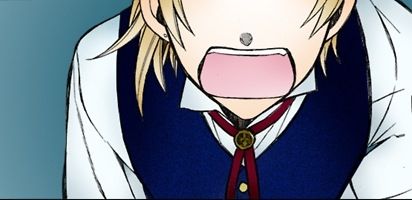 ---
---
Bio:
(Go all out!)
Other:
 Jack is a type 1 diabetic, and requires insulin with every meal.
Character Thoughts On Others:
TBA
Sample of Voice/Instrument:
Ho Hey
(Ho!)
(Hey!)
(Ho!)
(Hey!)

(Ho!) I've been trying to do it right
(Hey!) I've been living a lonely life
(Ho!) I've been sleeping here instead
(Hey!) I've been sleeping in my bed,
(Ho!) I've been sleeping in my bed
(Hey!)

(Ho!)

(Ho!) So show me family
(Hey!) All the blood that I would bleed
(Ho!) I don't know where I belong
(Hey!) I don't know where I went wrong
(Ho!) But I can write a song
(Hey!)

1, 2, 3
I belong with you, you belong with me, you're my sweetheart
I belong with you, you belong with me, you're my sweet
(Ho!)

(Hey!)
(Ho!)
(Hey!)

(Ho!) I don't think you're right for him
(Hey!) Look at what it might have been if you
(Ho!) Took a bus to China Town
(Hey!) I'd be standing on Canal
(Ho!) And Bowery
(Hey!)
(Ho!) And she'd be standing next to me
(Hey!)

1, 2, 3
I belong with you, you belong with me, you're my sweetheart
I belong with you, you belong with me, you're my sweetheart

Love ‒ we need it now
Let's hope for some
So, we're bleeding out

I belong with you, you belong with me, you're my sweetheart
I belong with you, you belong with me, you're my sweet
(Ho!)

(Hey!)
(Ho!)
(The last one)
(Hey!)

Tighten Up

[Whistling]

I wanted love, I needed love,
Most of all, most of all
Someone said true love was dead
And I'm bound to fall, bound to fall
For you
Oh, what can I do?
Yeah

Take my badge but my heart remains
Lovin' you, baby child
Tighten up on your reigns
You're runnin' wild, runnin' wild
It's true

Sick for days in so many ways
I'm achin' now, I'm achin' now
It's times like these I need relief
Please show me how,oh show me how
To get right
Yeah, it's out of sight

When I was young and moving fast
Nothing slowed me down,
Oh slowed me down
Now I let the others pass
I've come around,
Oh come around
'Cause I've found

Living just to keep going
Going just to be sane
All the while not knowing
It's such a shame

I don't need to get steady
I know just how I feel
I'm telling you to be ready
My dear
White Night
I won't go, I won't stay
'Til you give me a taste
I wanna feel like that

So I shake, and you sweat
And we dance, now let's sing
Oh no, no, no, no, no I wanna feel like that

So, tell me do you like that? (I don't think I like that)
Well, maybe we should stop this (I wish we never started)

Oh maybe we should go
I wanna feel okay

I got a problem and it drains my soul
Don't tell, nobody knows
I used to feel all right, well now I'm u-u-u-uptight
'Cause the white night, oh oh
The white night, woah
White night for me

Oh, so it's a long way down in New York City
And I fell so fast, it wasn't pretty
It's a long way down, but I wanna go

Oh, 'cause I'm a symptomatic automatic city really misses at
But I don't really care that much 'cause I know where my head is at
Well, oh, now I'm a symptomatic automatic city really dizzy track

Oh, tell me do you like that? (I don't think I like that)
Well, maybe we should stop this (I wish we never started)

Well, maybe whe should go
To make this go away

I got a problem and it drains my soul
Don't tell, nobody knows
I used to feel all right, now I'm u-u-u-uptight
'Cause the white night, oh oh
The white night, woah
White night for me


'Cause it's a long way down in New York City