Jayson Marie Preston
---
---
Name:
Jayson Preston
Age:
16
Gender:
Female
Height:
5'2
Weight:
104 lbs
Sexuality:
Heterosexual
Romantic Interest:
None at the moment
Nationality:
1/3 French, 1/3 Italian, 1/3 Japanese
Job:
Because of her mother she does some modelling along with waitressing.
Type of Singer:
Lead/ Solo
Instrument(s):
Piano and acoustic guitar
---
---
---
---
Personality:
Jayson is loyal and caring to those she feels deserve it. She does not trust easily and will rarely speak of her past with someone she does not trust. She is kind and protective to those she cares for and will always look after them more than herself. To people she does not know she is known to be cold and distant unless she sees something in them that differs from the ordinary person. Jayson has never verbally said to anyone that she loves them not even to family. She had found someone to call a boyfriend but things went awry and so she hasn't been with someone since then. Jayson also has a bit of a wild side that not many know her for. She likes to drink, party, and have a fun time if she gets the chance. Even so she can easily become sophisticated and elegant if she needs to be.
She loves too easily, secretive, angered easily, and hurt easily. Jayson is willing to go to dangerous lengths to get back at those who've double-crossed her or someone she cares for. Jayson can be known to engage in reckless behavior but doesn't much care about that. Jayson hates speaking of her family when she decides to bring her past up. She is the type of person to end up in jail trying to help her friends or for fighting someone. Jayson is also not afraid to talk about her criminal record but as far as speaking to an ordinary person thats as far she's willing to go into her past.
Likes:
Roses
Singing
Dancing
Playing piano
Playing acoustic guitar
Composing songs
Writing lyrics
Dislikes:
Discussing her past
Her waitressing job
Those who want nothing more than money
Cruelty to others
Judgemental people
Her parents
Fears:
Becoming the girl she used to be
Her parents finding her
Losing those close to her
Talents:Flaws:Hobbies:
---
---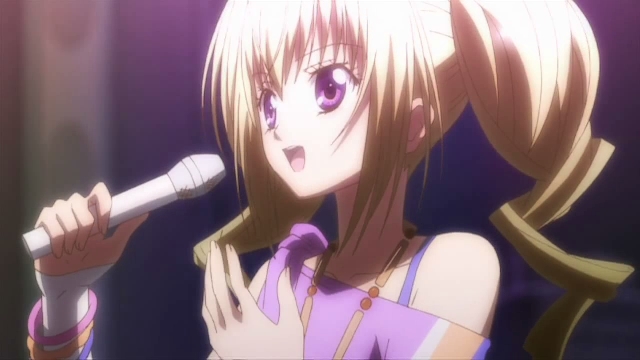 ---
---
Bio:
Jayson grew up having a mother whom was never around and worked in the notorious music industry and as a model. Her father wasn't arond as Jayson didn't know who he was. Her mother became drug-addicted and more of a slut and would bring men home sleep with them then pass out due to drug and/or alchohol intake. The men she brought home would beat Jayson while her mother slept. When Miranda awoke Jayson would try and tell her mother what happened but all Miranda would do was slap her around and call her a liar.
Jayson grew up having a hatred for her mother. She became adement when she was in older adolescence to find out who her father was. It wasn't until she got the truth from her maternal grandmother who accidentally let it slip. Jayson was still stuck with her mother but the abuse got worse when her mother gained a pimp. Jayson was forced to share a room with her mother where she witnissed her mother 'work'. The pimp would make Jayson sell drugs in her school which evidentally got her arrested and took her mother hours to get out. She was also forced into gang life having to beat people to a pulp whenever her mother's pimp told her to and if not she'd be the beaten. Jayson was sold off by her mother for sex but Jayson fought back and cut and/or stabbed the men she was sold to then got away. She was once arrested for prostitution but the charges were dropped when it came to light that she was still a virgin.
Jayson was severely beaten by her mother's pimp more when Miranda ended up marrying him. On top of it all the paparazzi refused to leave Jayson or her mother alone. Jayson soon became fed up with it all and fled from Tokyo to California during her middle school years where she discovered where her father lived. She soon found him and became close with him. The reunion was cut short with the death of her father. Jayson was forced to go back to Tokyo after his death but her mother was the same way before just now she had divorced from her pimp. She was enrolled in the academy by her maternal aunt after showing her love for singing.
Other:
Jayson wants to become a famous singer and this time be better than her mother lso she wants to have someone to care for her.
Character Thoughts On Others:
n/a
Sample of Voice/Instrument:
Her audition song
A song she just completed
Her first fully Japanese song
Another Japanese songs she's done
Yet another Japanese song she's done