Gia Rook
"Good girls don't make the history books"
---
---
Introducing
---
---

What is your name?:
[i]"Gianna Magdalena Lucia Rosalia Gutierrez Rook. I'm Italian and Colombian, so that might explain the length."
What do people call you, though?:
"Gia. It's short and easy to say so I don't expect anything else"
How old are you?:
"I am seventeen years old and a junior in High School"
When were you born?:
"Born and raised in Bogota, Colombia. I moved to Detroit when I was ten"
Are you a male or female?:
"I'd like to think I am, in fact Female."
---
---
Reasons
---
---
Why do you want to go on the trip?:
"I want to go on the trip because I want... heck, I need new experiences. It's always been the same, living in Detroit. Don't get me wrong... I love it with all my heart. But I feel that I am missing out on my adolescence by only becoming friends with adults. My family has always had a problem with money after my father passed, and I haven't traveled virtually anywhere. I want to see the world and meet new people"
What are your opinions on travelling?:
"Personally I think travelling is something that makes you humble, to see that your world is only a small portion. It can make people think, change their state of mind. Travel is the best thing in the world"
Do you have any illnesses that could affect you while travelling?:
"None"
What is the 'best' place you have traveled to so far?:
"Bogotá in Colombia. Beautiful, beautiful city"
---
---
Little Things
---
---
What do you like?:
"I like friends, space, grass, candlelight, adrenaline, classic movies, knowing, running, swimming, and tropical climates"
What do you dislike?:
"I dislike fakes, liars, depression, sad endings, assault, ignorance, assumptions, hypocrites, pills, and drugs"
Do you have any hobbies?:
"Dance. I love to dance. I had a guaranteed spot in The Joffrey School of Ballet, but I am waiting until I finish school to pursue that dream"
Do you have any phobias or fears?:
"I have a phobia of choking on pills and a phobia of surgery"
---
---
About You
---
---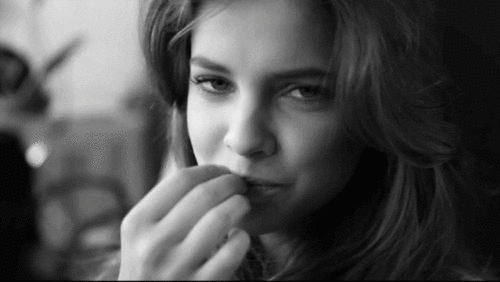 What are you like as a person?:
"What's the point of having a personality when you have a pretty face?

I've been told too often that I don't match my face. That I should control my ever burning desire for adventure, or my temper, for them. Well, no. If I was to change my attitude, it would be only for myself, and not for the fact that others want a dainty personality to match my dainty face. I'm not sweet, nor soft and I intend to never be. If everyone was shy and unassuming, where do you think we would be in the world? I'm curious to a fault, but I like to work out the answers to questions myself. I like to do and not sit back and observe. I can't stand that.

I'm reckless, and the first to try everything. I'll be the first person to bungee jump off a bridge, talk to that interesting person, whatever it is. I'm brave or courageous or whatever label you want to embellish it with. I spend enough time in the rough parts of town with nothing to do that I end up talking to people. The amount of people with stories to tell is crazy, and their stories can be truly heartbreaking. But I have a fiery temper like dragons in story books. If you insult me, I will go to any length to make you feel the way I did. I'm not one for subtlety, and scheming and lies are not my thing- I'm upfront with you. So don't expect me to take an insult lightly.

I am extremely loyal- so loyal that I might come across as protective in a way. My friends are like family to me, and I would do anything to keep them from harm. I have found that I - almost by default- become the protector of the group. I have a strong set of morals and I am not about to be swayed by anyone. I would say I am 'strong.' Not physically, but mentally.And yet another layer of my personality would be my independent side. I grew up learning to look after myself, so as time went on I became less dependent on other people"
Give me a brief history of yourself.:
"My name is Gia, and I hate it when people pronounce it wrong. Gee-ah, it's not that hard. But my first name is the last of my worries. In my neighbourhood everyone is like family and I know . My father's name was Eduardo but everyone called him Ned, and one day he didn't come home from the factory. Mother tells my little brother that he went to a place called The Wall, but I know better than her pretty little white lies. Attempts to secure our mind's safety, but that's not all she tries to keep us from. He was in an accident at a factory and got his head decapitated. There. I said it. Clean, simple, straightforward. I heard them, in town. The men talking about it. "Right off in one sweep," they said. I mean, sure, I miss him a bit... but the man was always away on 'business' after work. (He'd come home in the small hours of the morning with red rimmed eyes and a bag full of white powder)

I was born in Detroit 17 years ago, to an Italian father and a Colombian mother. It really is freezing in here, but I've grown used to the cold. A heater would be nice, though, but I can't push my luck around here. As were all my other siblings (except for Jon, but I don't like to mention that. He doesn't like to be reminded that he's different from us all,) we were all born and raised here. In the icy winters of Detroit. My neighbourhood is so warm that we almost melt the winter... but not quite.

Sometimes, I wonder why my parents had so many children. Someone's always in trouble, being yelled at, up to no-good. Then again - that someone is almost always me. Gia, you're doing this wrong, Gia, you're doing that wrong. A never ending rhythm of scolding. I probably came out of the womb wrong. It's always my fault, though. I'm never right, never well-behaved like the rest of my siblings. But I adore my mother. She is like me in the fact she is loyal, strong and passionate. The first word I spoke was her name, much to my mother's humorous delight. Sometimes I wish my father was not mine, though. He was cold and bitter and sickly, and I... am not"
Tell me about your family.:


"My father... Eduardo Gutierrez was a drug kingpin. He died in an accident at his 'real' work in a factory."
"My mother Sylvia Rook is the manager of a cafe. We live above the cafe"
"My siblings:
- Jon- Adopted from Somalia
- Jorge
- Chiana
- Gloria
- Roberto
- Alberta
- Eugenia
- Lisa"
Other:
"Fluent Spanish, broken French from school"
---
---
Theme Song:
Storm Song || Phildel
I'll send a storm
to capture your heart
and bring you home.
Ooh carry on the breeze
you'll never find me, gone.
Oh faster than the post train
burning like a slow flame on,
I'll send a storm
to capture your heart
and bring you home.

Even though the landscape
stretches like a hard day
Even though the old man
says I have a fool's plan
Oh despite the distance
you will see my footprints
I will raise my flagpole
I will turn these tables

'round

I'll send a storm
to capture your heart
and bring you home.
Ooh carry on the breeze
you'll never find me, gone.
Oh faster than the post train
burning like a slow flame on,
I'll send a storm
to capture your heart
and bring you home.

Though I've said the worse things
and I can't reverse this
Secrets of the floor lay
gambled of the doorway
Oh I've made the mistakes and
I have learnt the hardway
Even though you leave me
crying like a banshee

I'll send a storm
to capture your heart
and bring you home.
Ooh carry on the breeze
you'll never find me, gone.
Oh faster than the post train
burning like a slow flame on,
I'll send a storm
to capture your heart
and bring you home.

(Merci à manon pour cettes paroles)