[ Name ]
Akane S. Delacroix

[ Nicknames/Aliases ]
-Aka-hime/sama/san/chan|| There is quite a dislike to the shorting of her name and making it cute. Akane-san is fine, but once it reaches the hime, sama, or chan it starts to get on her nerves.
-Miss Delacroix|| Self-explanatory.
-Psycho|| The last time she entered a fight she got so worked up an intoxicating sense of bloodlust overcame her. The lead to a frenzied attack on anyone that came near her.
-Shinya|| Her maiden name. She is the last vampire of the Pureblood line and very few are allowed to address her by this name. The most common use for this name has been an insult.

•Note: She prefers her name over nicknames.

[ Age ]
19 (In human years)

[ Gender ]
Female

[ Race ]
Vampire

[ Role/Occupation ]
Pureblood Vampire|| The highest class among vampires. She is a princess of a sort, but she doesn't act it. Her abilities far outweigh humans and most common vampires. As part of her "job" she is required to keep all the vampires under her in line. She tries to often escape from, in her words, "the prison of inappropriate behavior and broken toys".

[ Class ]
Night Class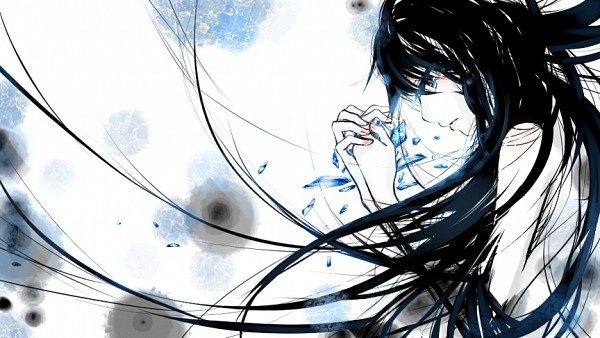 [ Hair Color ]
Black | Ebony

[ Eye Color ]
Azure Blue | Shifts to a dull red due to certain emotions and feelings, as well as vampiric abilities.

[ Skin Tone ]
Porcelain

[ Height ]
5'3"

[ Weight ]
125lbs; 90% being muscle.

[ General Description ]
Akane is a tiny doll. At a height of 5'3" and a lean athletic figure, she is usually looked down on for size. Beneath flawless porcelain skin, powerful muscles of a Pureblood lie in wait to tear apart an unsuspecting fool. Accenting Akane's tiny heart shaped face are luminous azure eyes that are reminiscent of sparkling gems. A thick set of long eye lashes frame them giving her eyes a dreamy expression. A set of small bow lips glow with a rosy pink tint and are soft to the touch, not that anyone would get to tell anyways. A smile hardly ever appears on her face unfortunately, but there isn't much to smile about these days. When she does smile it's lovely and puts people at ease. Quite simply the girl is a traditional vampire beauty.

Like a waterfall of black silk, her ebony black hair falls to her waist. Sometimes she puts it up in the occasional ponytail, but most of the time it's left down. She lacks the motivation to care for it at all, so her bangs have overgrown and lay across her face in an unruly fashion. Despite this she still looks quite beautiful. Luckily, Akane has the talent of pulling off a bed head. On occasion, she'll have one of her fellow vampires carry out the bothersome chore of brushing her hair. The same goes for her nails, they often require trimming due to the fact that they tend to grow into sharp claws due to a family trait.

When everything has been brushed, clipped, and looking presentable Akane will prefer to dress in black and white clothing that allows for easy maneuvering. Her ideal outfit being a long white sweater and leggings. She does have a soft spot for small edgy things, i.e. jewelry, and often wears wristbands with studs, leather bracelets, a collar, etc. She has an aversion to the frilly, cute, soft wardrobes. The white uniform for Cross Academy is acceptable in her eyes, plus it's requirement.

Now unseen to anyones' eyes are three slashes from a katana on her back forming a ragged triangle. A momento from a run in with a rogue Hunter. The favor was returned when she torn the skin off the hunter's back with her vicious nails.

Overall, the girl gives off the air of a cold beauty.
[ Likes ]
✔ Practicing talents and skills|| "If you enjoy something keep doing it."
✔Chocolate|| "Of all the drugs in the world, the bittersweet squares are my choice."
✔Quiet places|| "If I can't hear my own thoughts it's not quiet."
✔Night|| "The cool air and the moon make strolling around campus relaxing."
✔Being around people she considers friends|| "It's very rare to come by such people. When I do have a friend I like to be around them."
✔Getting work done fast = lots of freedom|| "The best thing in the world is knowing you've got nothing to do but what you want to do."
✔Sleep|| "If you see someone asleep don't disturb them or else their will be consequences."
✔Red Items|| "The color is just striking. Its rebellious. It almost screams out look at me. The same can be said for the color white..."

[ Dislikes ]
xPolitics, government, and anything requiring mountains of paperwork|| "I can appoint a secretary for this right..?"
xThe school's crazy events and crazier students|| "The KYAAAAs!! of those girls. Something must be wrong with them. Also what is the headmaster thinking?"
xMarriage|| "Big N-O"
xBothering with physical appearance||"I don't have time to sit in front of a mirror and fix every little blemish."
xVampire Class/Caste System||"Race and class can't tell you anything about someone."
xResponsibility|| "It is what chains and cages those who long to be free."


[ Strengths ]
☯Tolerance|| Nonchalant and unflappable as ever, Akane lives by just accepting things and not giving a care. What's the point?
☯Strong-willed/Stubborn|| Once she sets her mind on something she will follow it through to the end.
☯ Perception|| She can see both sides of the picture and uses this to resolve conflicts at hand.
☯ Elusiveness|| Something that developed after learning she didn't have to stay in class if she didn't want. Being able to sneak around is just useful if you want to avoid the prefects as well. They have yet to catch her still.
☯ Pain Tolerance|| Training and the occasions fights push her to the limit. The result is a pretty high threshold for pain. Vampiric regeneration helps as well.


[ Weaknesses ]
☠Paperwork hate|| Despite her Pureblood status, she hates it with a passion. As a result she hardly gives a care to any of her responsibilities like government issues, ruling, and marriage. She also forgets school work...ALOT.
☠ Pride|| She has a strong sense of pride, but it hardly shows. Even if she openly states she hates her Pureblood heritage, she will get angered by those who insult her bloodline as well as a few other things.
☠Distrust|| Her trust has been broken before and makes it hard for her to consider people friends.
☠Chocolate Addiction|| She seems to exhibit mild symptoms of withdrawal if she doesn't have her daily chocolate.
☠Hero Complex|| If anyone is in need Akane will readily step in to help discreetly. If she were to go around being kind it would ruin her apathetic image no?


[ Abilities/Skills ]

✶
❧ Skill || Advanced Close Combat - She was brought up learning multiple martial arts.
❧ Skill || Above Average Intelligence - Like most pure bloods, she was raised to be the best. Therefore her mind must be above the rest.
❧ Skill || Cooking - She cooks whenever she is bored and doesn't want to sleep. She knows how to cook Japanese cuisine like a pro, and a bit of French.

✶
❋ Talent || Singing - She has a light, serene voice perfect for lullabies and ballads. If by herself she can be heard singing a few songs to herself.
❋ Talent || Drawing - She loves to draw. It allows her to bring to life anything she wishes. If one were to visit her dorm room you would find a wall covered in drawings. She has made quite a bit of money selling her art, not that she needs anymore.
❋ Talent || Laughing like a witch - She has a really high pitched mix between a scream and laugh. It's scary.
❋ Talent || Style - Though she doesn't bother with herself, Akane can cut and style hair as well as do make up, etc. "You are basically drawing on someone and enhancing the details."

✶
☢ Power || Pureblood Aura - Like any Pureblood, Akane can command vampires with an aura and the shock waves that radiate are beyond imagination. However she can hardly use it because her intent to kill or command hasn't reached a peak in awhile.
☢ Power || Artistic Animation - Bringing drawings, origami, and statues to life. Art bends to her will.
☢ Power || Telekinesis - Moving objects with mind, creating holes in the wall, etc. She recently gained this ability.
☢ Power || Vampiric Basics - Superhuman strength, agility, etc.

Note: As a Pureblood she is still learning new things about herself. She hasn't lived long enough to figure out how everything works in a Pureblood body. Certain powers have been known to manifest on instinct and are uncontrollable.

[ Personality ]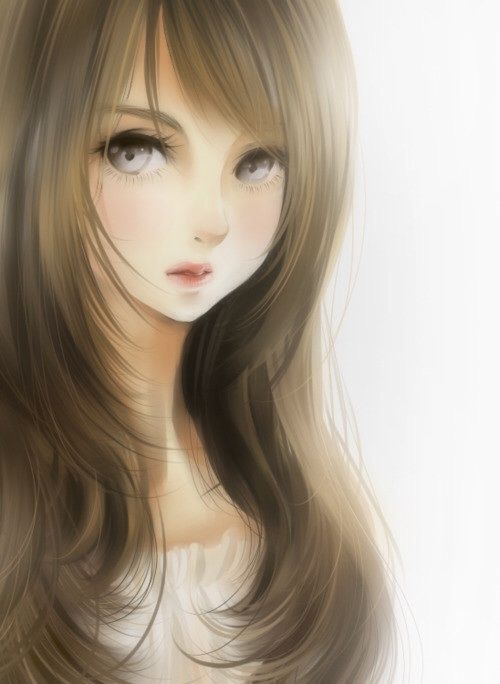 Two characteristics shape Akane's unique personality. A straightforward nature and a set of strong beliefs. Having been raised under the circumstances of being the perfect wife and nothing more, she has more practical and responsible qualities. She is more down to earth then most pure bloods and nobles, which causes confusion to her fellow peers. She is also quite peaceful, so long as no one disturbs her sleep, and refuses to shirk any work. There are a few things that she seems unnecessary and will stubbornly refuse to do them, i.e. paperwork, school work. But if such things interfere with any of her free time she will fervently speed through mountains of papers and assignments to not waste a single minute of freedom. There are also times where she doesn't feel like going to class as well, so be prepared for crazy, daring escapes because she does have a slight dramatic flare for things. She is also very fickle and can be serious one moment, the next she could be off being nonchalant and doing what she wants.

While growing up, Akane's freedom was quite limited and as she got older she began to value the precious minutes in which she could choose what she wanted to do. Today, Akane can be seen doing something she loves whenever the chance arises because she had missed out on so much. She is willing to try new things with a bit of persuasion as well. Her limited interaction with others her oblivious to emotions, mostly love. She is otherwise quite pleasant company and understanding of others. Her conversational skills and calming smile, if it is used, puts those at ease.

However, Cross Academy has come up with my crazy schemes over the past year and the headmaster, as well as fellow vampires, considers her quite apathetic to anything "fun"without bribery. Thus chocolate must be used in order to go along with the whole event. While Akane may be addicted, and act out if character when around her drug of choice, chocolate is not enough of a driving force when it comes to serious decisions. She calculates these decisions with logic and a selfish quirk on how it will benefit her. Decisions with money are also taken seriously with her. While she does have quite a bit, she is kind of a cheapskate. Any minor decisions are taken with slightly less seriousness.

There is a darker side to Akane. Despite being one to follow the rules, when Akane doesn't follow them she can be seen having the time of her life. With fights, she adopts a sadistic, bloody nature if she gets into it because there's a bit of an enticing feeling to being a bit violent. It's frightening. She fears herself because during this state she can't control herself, yet. There is also a deeply rooted fear of losing those close to her. As a result, she hasn't made any strong ties with anyone at the moment.

Overall she is an aloof person who puts her interests ahead of anything else and is a very distant person.
[ History ]
Akane S. Delacroix, born as Akane Shinya, to two loving parents, Aiko and Takeshi Shinya, in Japan. She was raised with two older brothers whom were twins. The young vampire's home was a traditional Japanese estate, where traditional was always right. When she was born, her parents arranged a union with the Pureblood line of Delacroix. The Delacroix and the Shinya have been feuding since...well the beginning. With the birth of a Pureblood princess of the Shinya and a Pureblood prince of the Delacroix the feud could finally end. A true was called and the marriage date was set the year both turned 17. As a result the young Pureblood was raised to bring pride and honor to the family bloodline by becoming an outstanding wife. Training began in martial arts, cooking, tea ceremony, reading, writing, and, much more. Showers of praise were heaped upon the young girl with each of her accomplishments. Oh it felt quite nice. The love and pride of both parents, two supportive brothers, and her dream prince awaiting in the future what could go wrong?

Very much can go wrong. Change will always happen and a child will never stay a child. Akane grew older, and questions arose. Her most asked questions were about the marriage. Everyone's answer seemed to be "You are a Pureblood. It is your duty." At 14, she was done. She was fed up with the response. It was also at this time her grooming was completed. She was the perfect lady and ready to be married off. Soon after, marriage meetings began and so did time with her fiancée. She kept the guise of a lady up as long as she could. But, she he finally "took off the mask" in front of her fiancée. A raised eyebrow. A brief exchange of words. The conflict was resolved and the duo arranged to start over. The freedom Akane gained from experience benefited the two. Laughs could be heard whenever the two were together. For both lines it seemed as though peace wasn't such a far off dream.

Unfortunately as the marriage grew near it was clear to the bride that she saw her fiancée as a close friend and her refusal for the marriage only grew. Akane brought the issue up with her mother who reassured her that this marriage was for the best and that she must think of their bloodline. Fate seemed to be set on marrying her off. Her opinion meant nothing and she finally relented. A few months stood between her now and the dreaded day. Dreaded is true, but for an entirely different reason. For now the wheels of time will be left to turn.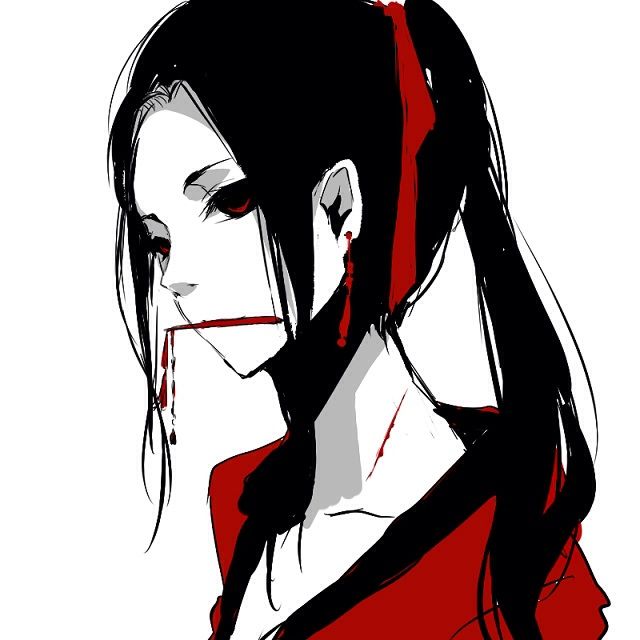 Time flew quickly and soon it was the big day. Both families gathered in a grand chapel and the ceremony began. When time came to say the vows, an unsettling feeling formed in Akane's stomach. Everything was perfect, just a bit too perfect. The moment the groom said the fateful I do, fate began it's unforgiving plan. The Delacroix's suddenly stood up and in a flash a bloody battle insued. Despite superior combat skills, the Shinya were no match for the Delacroix's numbers and anti-vampire weapons. Akane could only shrink behind the alter and cower in fear. By the end of it, what was her family was now blood, organs, and bits of flesh scattered across the aisle. The familiar scent of blood sickening to her. Laughing, her fiancée told her the arranged marriage was a facade. They never wanted peace. It was a way to bring the feud to an end. A ripple of shock sent her to her knees. At the same time a bestial urge began to tear it's way into her mind.

On that day, one bloodline was extinguished and another was left with one survivor. The details of that day have been investigated multiple times by vampire authorities, but only Akane knows what happened that day. She isn't willing to talk about it anytime soon so have fun trying to coax it out of her. The Senate also ruled on letting her live with a minor punishment that had yet to be decided. They wouldn't want to end another Pureblood line as there are so few of them.

Due to this incident, Akane's mentality took a sharp dive and she disappeared from the world in order to gain control of the beast within her. She drifted from city to city, soon country to country. She learned to get by on nothing and most importantly.....to kill. A trail of dead humans followed in her wake where every she stayed. As a result she learned never to stay anywhere to long. Hunters across the world were called in to end her. However catching a beast is easier said then done.

The days, weeks, and months flew by. Her naive personality had changed as she learned more about the world and the beast inside her eventually reached a calm with the passing time. Her traveling ended when she settled in France, but by then the Senate had figured out her long awaited punishment. She was sentenced to receive an education at the Cross Academy and support the idea of co-existance with humans. While their true intent was disguised by claims of wanting to support human and vampire co-existance, Akane knows for certain they merely want to keep her caged. She is only a beast to them and the vampires and hunters attending the academy will surely put her down the moment she snaps. Even if they can not end her existence the students are expendable and will at least weaken and slow her down...or so they think.

[ Others ]
- Her apathetic personality melts with bribes of chocolate. REMEMBER!
-More shall be added later..