[ Name ]
Yukina Kirei Shiro

[ Nicknames/Aliases ]
Shiro

۵

Even though it's her last name and her family name, she prefers it over her given name.
Kirei-chan

۵

Some of the Day Class students who have taken a liking to her have started calling her this. She doesn't care for the nickname and always quickly corrects them with "Shiro."
Shiro-san/senpai

۵

She is japanese and would actually prefer to have either -san or -senpai after her name.

[ Age ]
Fifteen.

[ Gender ]
♀Female♀

[ Race ]
Vampire

[ Role/Occupation ]
Noble Vampire

[ Class ]
Night Class
[ Hair Color ]
White

۵

Silver

[ Eye Color ]
Deep Crimson Red

۵

Shifts to a glowing firey red color when she gets angry or vampiric urges take over.

[ Skin Tone ]
Pale White

[ Height ]
5'0"

[ Weight ]
93 lbs

[ General Description ]
Yukina is a tiny thing, standing at exactly five feet tall and just under one hundred pounds. She's also quite thin, and many people would think a weakling of her due to her small stature, and because she appears to be a year or two younger than she really is. She has white, long, silky and smooth hair reaching to her waist that flows freely. Her hair is a glimmering silver color closer to the roots, becoming more and more white towards the ends. Some people has described it as "white as snow." She always lets her hair flow freely, never tying it up into pony tails or pigtails, and never braiding it. The tips of her bangs reach about halfway down her eyes for the most part, naturally parting slightly above her right eye, but over her left eye it reaches to just under the eye, covering the eye most of the time even though the red of her eyes can be seen through her hair. Her skin is very smooth and soft, and could be considered quite a blessing, never a blemish or achne or scars due to her vampiric abilities. Upon her youthful face are two red eyes, but just red isn't enough to describe them. Looking into her eyes, it's like looking into an infinitely deep pool of blood.

As for unnatural parts of her, such as clothes clothes, she usually dresses light weight and lightly colored. She really likes the black hemmed white school uniforms of the Night Class, and it's pretty much what she wears exclusively, unless she's in the Night Dorm during the day, then she wears a white night gown, or one of her two robes, one of which is white and the other red. She also normally keeps her fingernails painted red, which is very noticable against her pale skin and white clothing.
[ Likes ]
✔ The colors white and red, especially the stark contrast between the two when they are together.
✔ Yukina enjoys silence much more than loud commotion.
✔ She also enjoys watching and observing things and people silently.
✔ The cold, Yukina prefers cold temperatures over the heat. She also really likes the snow.
✔ Japanese, her native language.
✔ Hiding from others.
✔ Ramune, a cabonated soft drink originally sold in Japan. She often drinks it.
✔ Hard candy, she often freezes hard candy and sucks on it to keep her mouth cool.
✔ Sleep. She often falls asleep when she's bored.


[ Dislikes ]
x Orange and yellow, her two least-favorite colors.
x Loud, annoying, or noisy things.
x Being found or caught easily.
x Heat, she really hates when it's too hot.
x Sunlight. Though she likes whiteness over blackness, she likes the dark much more than light of any kind.
x Spicy and hot foods especially, but also bitter and sour foods or candy.
x Rules and superiors ruining her fun.

[ Strengths ]
☯ Stealth. She's hard to find, even if it's another vampire looking for her. She can hide easily and enjoys doing so.
☯ Cold resistance: She's even more tolerable and resistant of the cold than other vampires.
☯ Agility, she's not very strong, but she's fast and agile due to her size.

[ Weaknesses ]
☠ Fire. Her #1 weakness.Fire is extremely effective against her, but not only that she fears it more than anything. If someone has the power to manipulate fire, she'll do anything not to get on their bad side, treating them as she would treat a pureblood, whether or not they are one.
☠ Strength: Even with her vampiric abilities making her much stronger than she should be, she's much weaker physically than other vampires.
☠ Yukina is often times very shy, though it's conflicting. She doesn't enjoy conversation, and shies away from people when they notice her, but when they don't she 'stalks' them.
☠ Similar to her shyness, she also mistrusts people, especially when they say "Trust me."
☠ Yukina is know for her mischeviousness.

[ Abilities/Skills ]
✶


۵Skill۵

Foresight: She often times predicts whats going to happen next in a battle. This sin't a supernatural power, it's just something she gained from experience.


۵Skill۵

Intellegince: She's much smarter than others her age, whether it be natural or because she's a vampire.


۵Skill۵

Creativity: Whether its in battle, while she's stalking, or creating ice sculptures out of boredom, she's very creative.
✶


۵Ability۵

Superhuman Strength: As a vampire she is already much stronger than a human, however she herself is weaker than other vampires.


۵Ability۵

Superhuman Speed/Reflexes/Agility: Most vampires have both superhuman strength and speed, but specialize in only one. Yukina specializes in speed, and as such her speed is slightly above other non-pureblood vampires and she has reflexes and speed enough to dodge incoming attacks. Yukina's agility, balance, and bodily coordination are enhanced to levels far above a normal humans.


۵Ability۵

Superhuman Stamina/Durability: Yukina's musculature produces considerably less fatigue toxins during physical activity than the musculature of an ordinary human. She can physically exert herself at peak capacity for hours before fatigue begins to impair her. Also, the tissues of her body are considerably harder and more resistant to physical injury than those of an ordinary human, though she is frailer than other purebloods. Yukina is capable of withstanding great impact forces, and falls from great heights (As long as she lands on her feet, which she usually does.), without sustaining any injury.
✶


۵Power۵

Cryokinesis/Ice Manipulation: She has almost complete control over ice, being able to freeze things solid or not. She can also lower the temperature of things, or the air, at will. She can do something she calls "Frostbite" which is freeze something to atomic level, making it fragile, like liquid nitrogen would do. She has so much control over ice, that she can even harden ice to the point of almost being as hard as rock by packing it tightly.


۵Power۵

Frigokinesis/Snow Manipulation: Technically classified as a different power, she has equal control over this as she does ice and uses it in different ways than she would ice, such as creating snowstorms to mask visibility and control snow freely, making it look like it's flowing as if it were water. She does not have control over liquid water, as it is too hot, unless it is cold to the point of being slush-like, or being partially frozen.

[ Personality ]
Yukina Shiro could be, at first, described as a calm young woman who keeps a reserved demeanor in front of most people. She shows polite interest in topics she is interested in, and will wave off anything she isn't. She is not very talkative and in fact seems to rarely speak. If she were to feel unset, her voice deepens slightly and she grows cold. Her answers and statements would grow even shorter and have a bit of resentment, but if you somehow strike a nerve a heated arguement could come up. On the other hand, if she were to feel pleasant, she would be slightly more enthusiastic. She would relax a tiny bit, and maybe a true smile would be revealed. She can be very distant towards others, yet people love to test her wits and cleverness, it seems. Her cool attitude may intimidate others, but she really is a good-natured person. Doing good deeds is hard, however, and she usually just does whatever is she wants, even if it might not be right. Once she has accepted you as a person, she would be as loyal as one could be, but never betray her, because you might never have her trust again.

Deep down however, she is bored with almost everything, and these days she's starting to show it. Not only would she wave off a topic she is disinterested in, but she may even leave or voice her disinterest. She also sometimes flat out lets herself fall asleep when she gets bored. Yukina sometimes acts like a child, having a bad temper if you do somehow anger her. She can be mischevious, towards her friends and cool towards those who are not. If she's in a really good mood, you may get a smile from her, if you're her friend.

Yukina actually prefers being called by her family name. She prefers Shiro over Yukina, and will correct anyone who calls her Yukina. If you call her by her middle name, she'll thump your forehead in annoyance. She also does this if someone calls her "Shiro-chan" and she'll reply "Do not refer to your senpai as '-chan.'" Shiro is Japanese and is more used to Japanese than English, so she prefers having either -san or -senpai after her name.
Yukina will often times not speak and just silently observe people. She also enjoys running from people and hiding, forcing them to find her.

Yukina fears fire over anything else. If someone has fire powers, she'll try to avoid them. If she can't, she'll do anything not to get on their bad side. When she sees fire, she freezes with fear.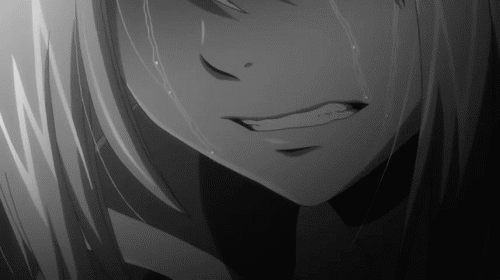 [ History ]
Yukina was born to a family of purebloods. The Shiro family is actually quite infamous for being one of the most purest families... Up until recently. Yukina's father was not a pureblood, her mother refused to marry Yukina's uncle, and instead married into another family. As such, Yukina is the first in the Shiro family not to be a pureblood.

Yukina was born and raised excluded from the world, in a place high in the mountains where snow fell infinitely and was always below freezing. She lived a peaceful life, with two older siblings, one a pureblood and her half brother and another not pureblood, her full brother. Yukina's mother was raped by Yukina's uncle six years before Yukina was born, and that's why her mother refused to marry her uncle. They had a child, and Yukina ran away from the family and went into hiding with a vamire from another family, the once she loved. There, secluded in the mountains, they had two more children. Yukina and her younger brother. The oldest, her half-brother by five years was named Kira, and her younger full-brother by two years was named Toshio. Yukina lived happily and peacefully, secluded from the world. Her parents raised her as if she meant the full world and more to them. Her father also raised Kira like his own. Then one dayat the age of five, Yukina witnessed something. While her parents had left the house for a little while, Kira had killed Toshio. He had been angered by his younger step-brother, and burnt him with his fire powers.Toshio, like Yukina, had been birthed with ice powers and was extremely weak to fire. Kira then drained Toshio's body completely, becoming stronger with his blood. Yukina and Toshio's blood were still rich, see. Not tainted by humans, just tainted by a level B vampire, and as such they were still powerful with the blood of a pureblood and the blood of a noble vampire. Kira realized Yukina had seen him and he attempted to kill her. He erupted with anger and rage, lighting the whole entire house on fire. Yukina screamed a shrill, peicing scream and froze her world. The fire turned to ice. Her whole house had been preserved in ice. It grew so cold outside her house that the ice spread several meters thick, making a giant ball of ice outside, and the inside of her house hollow. She almost killed Kira, then, but she didn't. Her parents eventually came back home and learned what happened. But they didn't come alone.

It was on that day, the day Toshio died, the day she almost killed Kira, and the day her uncle came home, carrying Yukina's naked mother and spattered with her fathers blood, that she broke. She ran, then. She surprised her uncle by freezing him and she ran out of the door, dressed in her tiny gown, barefoot, out into the blizzard. The snow didn't bother her, it made her more powerful. She hid her tracks instantly as she ran, by manipulating the snow. She made the storm even more powerful and she kept running away for days.
For days she ran. For days she cried. For days, she went without speaking. The days turned to months. The months turned to years, she survived by herself, without interaction from others of her kind. She'd instantly kill any Level E's that approached her, and humans avoided her as they would avoid hell itself. She kept herself isolated from the world.

During those years, her hunger grew. She only drank the blood of the feral Level E vampires. The blood was disgusting, unfufilling, and made her want to vomit, but it was better than nothing. But her hunger continued to grow and grow, until she fed off of a human by mistake. She fed off of the human without realizing it was human. When she realized, she stopped. She didn't feed enough to kill the human... But the human's blood was much better than a Level E's blood. She struggled with herself, the beast within that wanted to kill and eat and herself, which had a little scrap of kindness and compassion left. She didn't know what to do. DId she have enough pureblood inside her that this human would turn into a vampire? Or would the human be just fine, other than sick from blood loss? She lost control of herself then, and drained the human. He was doomed either way. If he didn't turn into a vampire, he would have been left here weak and a Level E would have gotten him. She vowed never to kill a human again, on that day. From then on, she put up with the distaste of Level Es.

One day, twelve years old, as she was hunting Level E's for food, a few vampires wearing white suits had found her. They told her they came from a place named Cross Academy. They took her back to the academy and she went through th entry procedures. Interview with the Headmaster. She passed, somehow. Night Class Dorm President interview. She again passed. So she lived with the Night Class at Cross Academy for three short years. They seemed to go by much, much quicker than the seven hellish years that she spent by herself.

[ Others ]