---
---
---
---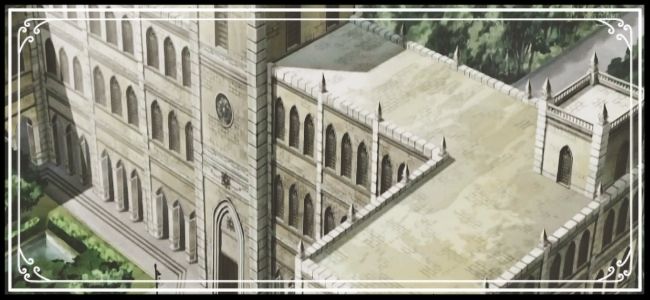 ---
---
Welcome to Cross Academy! Here, we specialize in creating a harmonious environment between vampires and humans. Yes, that's right! Vampires!

One hundred years ago, the war between the vampires and humans nearly destroyed the hard work and determination of a vampire whose dream was to unite both worlds. The hunters and vampires destroyed the school, known as Cross Academy, during their war, however; thanks to the efforts of a few brave souls, the war ceased, a new treaty was forged, and the school was rebuilt. Though today, it is still rocky, the relationship between vampire and human, however; we at Cross Academy are bringing in new ways to integrate our worlds. This year, we are introducing a new "buddy" system. Both Day and Night Class students, for the first time, will be merging dorms! That's right, the Sun and Moon Dorms will be no more! Not everyone is excited for it, but with the new possibilities opening up for further understanding, it is an opportunity we cannot pass up on. Come, join us at Cross Academy and make a name for yourself!

Or you can just sit on the sidelines and observe—the choice is yours.
---
---
Break down of the plot.

- This is going to be more slice-of-life than anything.
- The school is trying something new, something that will integrate vampires and humans together in one setting rather than two.
- Kind of like a co-ed of some sort.
- It isn't going to be a typical Vampire Knight roleplay.
- It will probably deal with more of biased issues and the like.
- There really won't be a villain per se, but more-so the vampires learning to deal with the humans and vice versa.
- Setting will take place maybe a couple of hundred years after the events with Kaname, though it might be tweaked a bit such as Kaname not throwing his heart into the fire.
- Cannon characters will not be present, but mentioned. Offspring of Cannon characters are welcome, depending. If you want to make a Kuran member, PM me!
- Two prefects will be in place, however; one will be a vampire, the other a human.
- At most, I will be accepting seven other characters. Three more vampires, and four humans. That means three more females (one more female vampire), and four males.



Character Cannons
- Kuran Kaname x Yuuki
- Kiryuu Zero x Unnamed Woman (vampire or human, your decision.)
- Akatsuki Kain x Ruka
- Aidou Hanabusa x Sayori
- Senri Shiki x Rima
Rules to Follow
- Keep all content within RPG's ratings.
- Be courteous to each other.
- Posts must be at least 100 words.
- Proper Grammar, at
least
.
- Post at least once a week.
- Notify me of departure.
- No Godmodding (there really won't be reason for this to happen.)
- Control your own character unless permission was given.
- Reservations last 48 hours. Spots are
not
guaranteed.
- Collab as much as possible!
- Have fun!
---
---
---
---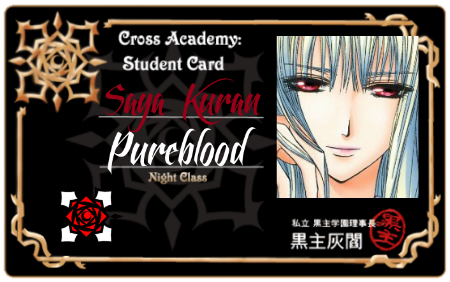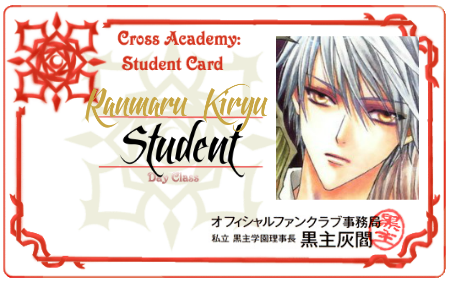 ---
---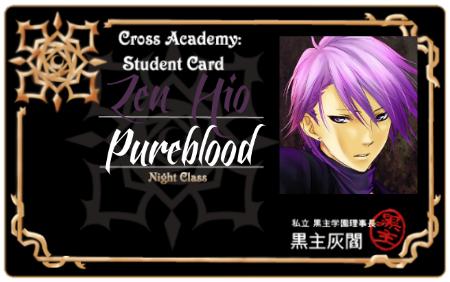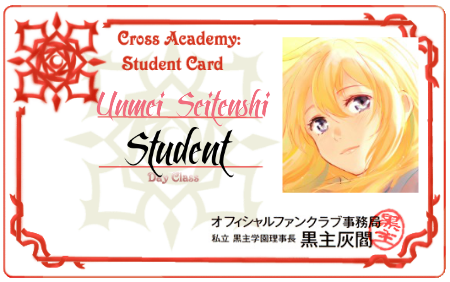 ---
---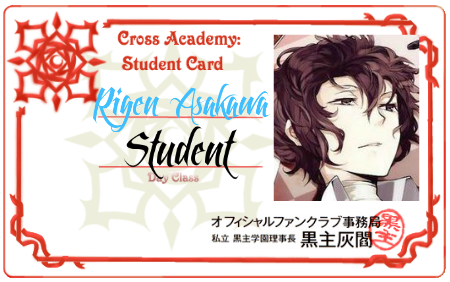 ---
---
Taking place in...
10 posts here • Page 1 of 1
10 posts here • Page 1 of 1
Arcs are bundles of posts that you can organize on your own. They're useful for telling a story that might span long periods of time or space.
There are no arcs in this roleplay.
There are no quests in this roleplay.
Here's the current leaderboard.
There are no groups in this roleplay!
Welcome home, Promethean. Here, you can manage your universe.
Arcs are bundles of posts from any location, allowing you to easily capture sub-plots which might be spread out across multiple locations.
You can create Quests with various rewards, encouraging your players to engage with specific plot lines.
Settings are the backdrop for the characters in your universe, giving meaning and context to their existence. By creating a number of well-written locations, you can organize your universe into areas and regions.
Navigation
While not required, locations can be organized onto a map. More information soon!
There are no groups in this roleplay!
By creating Collectibles, you can reward your players with unique items that accentuate their character sheets.
Once an Item has been created, it can be spawned in the IC using /spawn Item Name (case-sensitive, as usual) — this can be followed with /take Item Name to retrieve the item into the current character's inventory.
Give your Universe life by adding a Mob, which are auto-replenishing NPCs your players can interact with. Useful for some quick hack-and-slash fun!
Mobs can be automated spawns, like rats and bats, or full-on NPCs complete with conversation menus. Use them to enhance your player experience!
Current Mobs
No mobs have been created yet.
Locations where Mobs and Items might appear.
You can schedule events for your players to create notifications and schedule times for everyone to plan around.
Add and remove other people from your Universe.
The Forge
Use your INK to craft new artifacts in Vampire Knight: The Project. Once created, Items cannot be changed, but they can be bought and sold in the marketplace.
Notable Items
No items have been created yet!
The Market
Buy, sell, and even craft your own items in this universe.
Market Data

Market conditions are unknown. Use caution when trading.

Quick Buy (Items Most Recently Listed for Sale)
Newest
"They all think this is a good idea. I'd rather watch the world turn on itself, but not everyone can get what they want."
Trending
"They all think this is a good idea. I'd rather watch the world turn on itself, but not everyone can get what they want."
Most Followed
"They all think this is a good idea. I'd rather watch the world turn on itself, but not everyone can get what they want."
None
Discussions
Topics

Replies
Views

Last post
Most recent OOC posts in Vampire Knight: The Project
There have been no posts in the OOC topic for this roleplay!