C
HARACTER
X
S
HEET
X
C
OPYRIGHT
X
P
HLEGM
XX
XXXXXXX.XXXXX

R

ANMARU

X

K

IRYŪ




XXXXXXXXXxXXXX

✠ 「

乱丸

」perfection and war; 「

錐生

」 drill; life ✠
x
x
x


X

NICKNAME:

Ranny; Ama; Maru

XXXXXXXXXXXXXXX...

AGE:

18




X

GENDER:

Male

XXXXXXXXXXXXXXXXXXXXXXxx.....

RACE:

Vampire turned Human




X

ROLE:

Cross Prefect

XXXXXXXXXXXXx;;;XXXX.x..x.

HEIGHT:

5'11




X

SEXUALITY:

Heterosexual

XXXXXXXXXXXXXX.;....x

POTENTIAL INTEREST: (TBA)


X

THEME SONG: Lindsey Stirling ✠

Song of the Caged Bird




X

PERSONALITY TRAITS:

Lighthearted ✠ Stubborn ✠ Blunt ✠ Passive ✠ Mischievous
[size=250]XX
XX
XX
XX
XX
XXXXXXXXXXXXX
XX
XX
XX
XX
XX
GENERAL APPEARANCE: Born with the same silver snow locks as his father, Ranmaru could easily be mistaken for the man. It is something that irritates him immensely (and something Saya takes great pleasure in teasing him about). His eyes are, however, his mother's metallic gold color. There is a certain kind of warmth to his eyes, yet this can be dangerously deceiving. The glint, that can easily be mistaken as warmth, is cunning and manipulative; mischievous and plotting. You can never trust him once he has that spark in his eyes. He may be a Kiryū, but he behaves nothing like his father did. He is also fairly tall and lanky, frail looking if one were being honest. He doesn't appear to have much muscle mass to him, but perhaps this is how he wants to be viewed? He was, after all, a vampire once, and he has managed to retain some of that beauty they seem to radiate—assuming the word beautiful could be used to describe him. He doesn't like it, actually.

BACKGROUND: Ranmaru is the first, and only child, of Zero Kiryū. His mother was a pureblood woman, born into the Ori clan, and one of the last of that line before her brother's death at the hands of Sara Shirabuki. She, however, was a woman who Ranmaru would never know. She spent her life, giving to him what the others were working so hard on to do without the sacrifice: she turned Ranmaru human. It was something she wanted to do, and as a result, Ranmaru grew up in his father's presence. He, however, also grew up in the presence of the Kuran family, watching with curious eyes as he interacted with them, and more specifically, their daughter. She was a serious little thing, always staring at him and making him uncomfortable, however; he eventually befriended the Kuran princess. The two of them were practically inseparable after that, following each other like shadows.

Most people often wondered if they were twins, though, considering their similar appearances, but Ranmaru never thought of it that way. She was his best friend, and his only friend. Because of his weird ways, and how he acted, he always had trouble making them. But Saya never once said anything to him about it. Currently, they are both attending Cross Academy at the request of their parents, trying to coexist and show that the world can co-exist with each other. Ranmaru, however, doesn't really care. He's going to have some fun, as he's stated.
XX
---
---
T
HE
X
S
TUDENTS
X
O
F
X
C
ROSS
X
A
CADEMY
---
---
XX
XX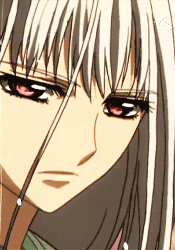 S
AYA
x
K
URAN
██
██
██
██
██
██
██
██
██
∞FRIENDSHIP∞ 「

BEST FRIEND

」
██

██

██

████████████
∞ADMIRATION∞ 「

STRONG OF HEART

」
██
██
██
██
██
██
██
██
██
∞PRECIOUS∞ 「

MY KIN

」
██████████████████
∞ENEMY∞ 「

NON-EXISTENT

」
R
ANMARU
x
K
IRYŪ
██████████████████
∞FRIENDSHIP∞ 「

NEUTRAL

」
██████████████████
∞ADMIRATION∞ 「

NEUTRAL

」
██████████████████
∞PRECIOUS∞ 「

SELF-LOATHING SOMETIMES

」
██

██

██

██

██

██

██

████
∞ENEMY∞ 「

WHY'D SHE DO IT?

」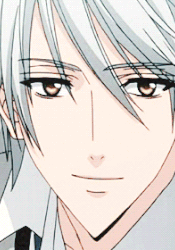 ---
---
XX
XX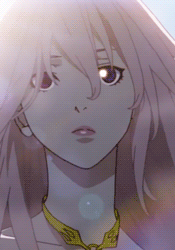 K
ASA
x
S
HIRASAGI
██████████████████
∞FRIENDSHIP∞ 「

NEUTRAL

」
██████████████████
∞ADMIRATION∞ 「

NEUTRAL

」
██████████████████
∞PRECIOUS∞ 「

NEUTRAL

」
██████████████████
∞ENEMY∞ 「

NEUTRAL

」
Z
EN
x
H
IŌ
██████████████████
∞FRIENDSHIP∞ 「

NEUTRAL

」
██████████████████
∞ADMIRATION∞ 「

NEUTRAL

」
██████████████████
∞PRECIOUS∞ 「

NEUTRAL

」
██████████████████
∞ENEMY∞ 「

HE'S A HIŌ, WHO CARES.

」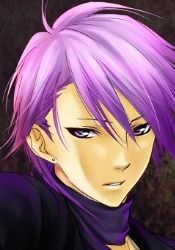 ---
---
XX
XX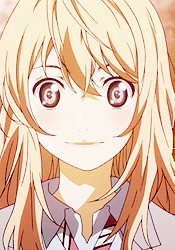 U
NMEI
x
S
EITENSHI
██████████████████
∞FRIENDSHIP∞ 「

NEUTRAL

」
██████████████████
∞ADMIRATION∞ 「

NEUTRAL

」
██████████████████
∞PRECIOUS∞ 「

NEUTRAL

」
██████████████████
∞ENEMY∞ 「

NEUTRAL

」
R
IGEN
x
A
SAKAWA
██████████████████
∞FRIENDSHIP∞ 「

HE HAS OJI-SAN'S HAIR

」
██████████████████
∞ADMIRATION∞ 「

NEUTRAL

」
██████████████████
∞PRECIOUS∞ 「

NEUTRAL

」
██████████████████
∞ENEMY∞ 「

NEUTRAL

」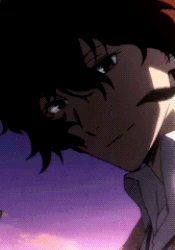 ---
---