C
HARACTER
X
S
HEET
X
C
OPYRIGHT
X
P
HLEGM
XX
XXXXXXX.XXXXX

S

AYA

X

K

URAN




XXXXXXXXXxXXXX

✠ 「

清

」pure; 「

玖蘭

」 nine orchids ✠
x
x
x


X

NICKNAME:

Sai

XXXXXXXXXXXXXXXXXXXXXXXXX...

AGE:

18




X

GENDER:

Female

XXXXXXXXXXXXXXXXXXXXXXxx...

RACE:

Vampire; Pureblood




X

ROLE:

Cross Prefect

XXXXXXXXXXXXx;;;XXXX.x..x.

HEIGHT:

5'4




X

SEXUALITY:

Pansexual

XXXXXXXXXXXXXXXX.;.....x

POTENTIAL INTEREST: (TBA)


X

THEME SONG: ThePianoGuys ✠

Moonlight




X

PERSONALITY TRAITS:

Abrasive ✠ Warm ✠ Tease ✠ Confident ✠ Strong-Willed
[size=250]XX
XX
XX
XX
XX
XXXXXXXXXXXXX
XX
XX
XX
XX
XX
GENERAL APPEARANCE: As far as resemblance goes, Saya has much of her mother's features, along with her father's demeanor. From her body frame to her facial structure, Saya resembles her mother, Yuuki, but that's as far as it goes. When Saya was born, she wasn't blessed with the auburn shades of her parents. A genetic defect, as some may call it, gave Saya albinoism. It is a condition that strikes rarely in the human world, and even more-so in the vampiric world. Her hair is a snowy white with faint traces of silver shimmering through, and her eyes are a pink red, still in line with the Kuran family. Despite her coloration, the rest of her screams Kuran; from the soft, curved edges of her eyes, to the ethereal beauty she exudes. Unlike her mother's warmth, however, she has the same demeanor and expressions as her father.

BACKGROUND: Saya was the last child born to the Kuran family, having inherited much from both of her parents. A curious babe, her parents did their best in raising her, keeping her safe from the world until she was ready to inhabit it. Her older brother, though, was the most protective of them all. He was her protector, her knight, and she had loved him as much as she possibly could. She never saw him past an older brother, and he never beyond a younger sister, something that disappointed her parents, actually. It was ordained, from her birth, that she would be affianced to her brother in order to keep the Kuran family pure. All Kuran's had followed that tradition, but as Saya grew, so did her notions of what she wanted. Rikiya would always be her knight, but he was not her prince.

As she grew older, she was constantly shadowed by her brother, and a member of the Kiryu family. Ranmaru would, eventually, become Saya's best friend, but like so many other things, that's all he was to her. To this day, they share a rather odd and perplexed friendship, something reminiscent to their parent's before them. Though they are far from anything closer than that, they are as close as siblings, something that Rikiya seems to approve of (much to the chagrin of his parents). She is currently attending Cross Academy with her best friend in the hopes to realize her parents' dream of a united world of vampire and humans. She might not always appear as such, but a part of Saya wants the same thing too.
XX
---
---
T
HE
X
S
TUDENTS
X
O
F
X
C
ROSS
X
A
CADEMY
---
---
XX
XX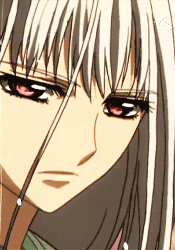 S
AYA
x
K
URAN
██
██
██
██
██
██
██
██
██
∞FRIENDSHIP∞ 「

THE FIRST I LEARNED

」
██
██
██
██
██
██
██
██
██
∞ADMIRATION∞ 「

ONE OF A KIND

」
██
██
██
██
██
██
██
██
██
∞PRECIOUS∞ 「

WHO ELSE WILL?

」
██████████████████
∞ENEMY∞ 「

NON-EXISTENT

」
R
ANMARU
x
K
IRYŪ
██
██
██
██
██
██
██
██
██
∞FRIENDSHIP∞ 「

BEST FRIEND—SECOND BROTHER

」
██████████████████
∞ADMIRATION∞ 「

NEUTRAL

」
██
██
██
██
██
██
██
██
██
∞PRECIOUS∞ 「

MINE

」
██

██

██

████████████
∞ENEMY∞ 「

UNBEKNOWNST RIVAL

」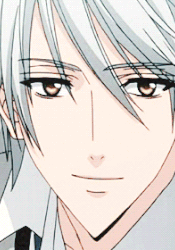 ---
---
XX
XX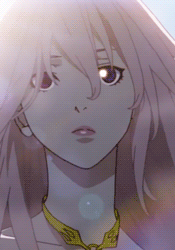 K
ASA
x
S
HIRASAGI
██████████████████
∞FRIENDSHIP∞ 「

NEUTRAL

」
██

██

██████████████
∞ADMIRATION∞ 「

SUCH PRETTY HAIR

」
██████████████████
∞PRECIOUS∞ 「

NEUTRAL

」
██████████████████
∞ENEMY∞ 「

NEUTRAL

」
Z
EN
x
H
IŌ
██████████████████
∞FRIENDSHIP∞ 「

NEUTRAL

」
██████████████████
∞ADMIRATION∞ 「

NEUTRAL

」
██████████████████
∞PRECIOUS∞ 「

NEUTRAL

」
█

█████████████████
∞ENEMY∞ 「

FULL OF HIMSELF BUT WHO ISN'T?

」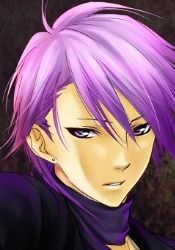 ---
---
XX
XX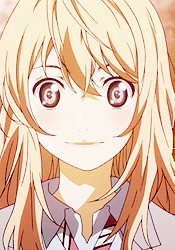 U
NMEI
x
S
EITENSHI
██████████████████
∞FRIENDSHIP∞ 「

NEUTRAL

」
██

██

██████████████
∞ADMIRATION∞ 「

BEAUTIFUL VIOLINIST

」
██████████████████
∞PRECIOUS∞ 「

NEUTRAL

」
██████████████████
∞ENEMY∞ 「

NEUTRAL

」
R
IGEN
x
A
SAKAWA
██████████████████
∞FRIENDSHIP∞ 「

NEUTRAL

」
██

██

██████████████
∞ADMIRATION∞ 「

HE SHARE'S OTOU-SAN'S HAIR

」
██████████████████
∞PRECIOUS∞ 「

NEUTRAL

」
██████████████████
∞ENEMY∞ 「

NEUTRAL

」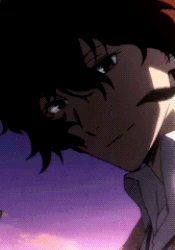 ---
---