---
---
---
---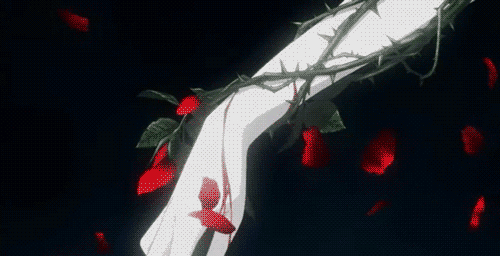 ---
---
▒
║
▒
║
▒
║
▒
║
▒
║
▒
║
▒
║
▒
║
▒
║
▒
║
▒
║
▒
║
▒
║
▒
║
▒
║
▒
║
▒
║
▒
║
▒
║
▒
║
▒
║
▒
║
▒
║
▒
║
▒
║
▒
║
▒
║
▒
║
▒
║
▒
║
▒
║
▒
║
▒
║
▒
║
▒
║
▒
║
▒
║
▒
║
▒
║
▒
║
▒
║
▒
║
▒
║
▒
║
▒
║
▒
║
▒
║
▒
║
▒
║
▒
║
▒
║
▒
║
▒
║
▒
║
▒
║
▒
║
▒
║
▒
║
▒
║
║
▒
║
▒
║
▒
║
▒
║
▒
║
▒
║
▒
║
▒
║
▒
║
▒
║
▒
║
▒
║
▒
║
▒
║
▒
║
▒
║
▒
║
▒
║
▒
║
▒
║
▒
║
▒
║
▒
║
▒
║
▒
║
▒
║
▒
║
▒
║
▒
║
▒
║
▒
║
▒
║
▒
║
▒
║
▒
║
▒
║
▒
║
▒
║
▒
║
▒
║
▒
║
▒
║
▒
║
▒
║
▒
║
▒
║
▒
║
▒
║
▒
║
▒
║
▒
║
▒
║
▒
║
▒
║
▒
║
▒
║
▒
║
▒
║
▒
"Death, with funereal shades in vain surrounds me, my reason through his darkness seeth light: 'tis the last step which brings me close to Thee: 'tis the veil falling, 'twixt Thy face and mine."

- Alphonse de Lamartine
When the world was still young, and the last whispers of civilization fell upon deaf ears, they appeared. Beautiful, terrifying creatures of the night who required blood to survive, rose from the desolate ashes. When words could be put to such abominations, they were known as vampires—bloodsuckers in lower degredations. In silent advent, humans lived benighted with these creatures, unaware of what lurked in the shadows. There was harmony in this ignorance, however; their clandestine existence could not proceed further without casualties. There were those who could not control their thirst, ones who wanted, yearned, for human blood. It sang to them the way life whispers to those drawing their last breaths.

And it was life, to them.

They fed with no remorse, no discretion, and their incompetence forced the humans to recognize the danger they were in. However, with no real way to defend themselves, the humans tried desperately to protect what little they had left. And for centuries, this war between man and vampire ravaged the lands, destroying homes and lives in its wake. One such assault, however, led to peculiar encounter. A prophet to most, and a seer to many, this human foretold the coming of a creature, born beneath the glow of moonlight. It would be neither human, nor vampire, however; the words the shaman uttered, "...and either must die at the hand of the other, for neither can live while the other survives...,". And like a soft whisper into the air, he disappeared.

These words were spoken not to just anyone, though. They were spoken to the progenitor of these creatures—their God. For the first time, he felt fear. How could something so inane cause the God of these creatures fear? It was absurd. He took these words to be something to fear, something to destroy. He began preparing for the day when this creature would arrive, however; he was not the only one to hear the prophecy. There was a man, a priest, who witnessed the events—he saw the way it affected the progenitor. He began preaching to the humans, manipulating the words of the shaman to convince the others that vampires were the manifestation of mankind's "original sin". He claimed, however, that mankind could be granted salvation by cleansing these walking nightmares.

He believed that vampires existed as a form of retribution, a test that humans were meant to overcome, and to further prove this, he began preaching the existence of this creature that had yet to manifest itself as a way to wake people. He took the words of the prophecy, bastardized them into manipulating people into becoming his followers just so that the human race would once again prevail as the dominant species. Many frightened people looked to this man for refuge and believed him, allowing him to instill hope in them.

And as the prophet was foretold, it was born.

Beneath the light of a full moon, a creature neither human nor vampire, came into existence. Born, it was said, from human parents, there was no immediate cognizance of its existence. It was kept hidden from the world, growing ignorant and carefree of the worlds problems. And as the child grew, so did the curiosity to explore. That curiosity, however, would lead to its exposure, and that exposure cost the child dearly. With its existence known, an attack, led by the same progenitor, on the creatures home was inevitable. The outcome, however, was one that was not expected. Their world turned upside down, and the untimely death of their parents, forced the creature to change. Beneath the glow of a full moon, a werewolf was born.

The wolf destroyed everything in her path, everything that took from her what she had deemed precious. The vampires tried to defend themselves, but their abilities could not save them. It was only the progenitor who survived, unscathed. Alarmed, defeated, and with no other means of protection, the progenitor retreated to nurse his wounds and formulate a new plan. Vampires, beings of insurmountable power—who held no natural enemies—were now at the bottom. For years, he tried to hunt the creature, to find a way to kill her and bring a sense of balance back to his world. But it was all for naught. The prophecy was coming true, and there was not much he could do to stop it.

As the years passed, the creature grew along side the progenitor's search for it. She remained hidden from him, trying to understand the world as it was, however; something happened. Perhaps it was fate, strewing two hearts together, linked by an unseeable red thread, or perhaps it was something more? Whatever it was, it brought the creature and the progenitor together, but they were hidden from the world. If the vampires knew, if anyone knew, nothing good would come of it. But as with all things, the longer they hid, the more curious the others became when their leader disappeared into the night. It was eventually brought to light, and in the end, the vampires turned against their creator. In an effort to bring the creature out, they made their creator a martyr.

A great sorrow filled the creature, causing it to withdraw from the world and disappear. What became of her, no one knows. Whether she still lived or not, was a concern the vampires no longer allowed themselves. They were in their rightful place in the world, and they no longer had a natural enemy. She became a mere whisper on the wind, and soon, she was forgotten completely. With the prophecy no longer fresh in their minds, the war between vampires and humans raged once more, a different legend growing in its place. The creature, however, wasn't entirely forgotten. The priest—the man who gave hope to the humans—managed to craft a weapon strong enough to harm a vampire. In order to do so, though, he and his followers abducted a newborn pureblood. After a series of gruesome experiments, he discovered the heart was the key. It was the only part of the pureblood's body that bonded with a peculiar metal the priest had stumbled upon.

What this metal was, exactly, he could only guess. With this new weapon, they began hunting vampires—specifically the purebloods—in an effort to collect their hearts to produce more weapons. They managed to eradicate pureblood families on a large scale, causing the families to dwindle down to a mere seven. The vampires, however, would retaliate, learning the truth behind this weapon. They fought back, locating and destroying the places where these weapons were being created. Eventually, they managed to kill the priest along with his followers, however; the damage was already done. The pureblood families were fewer, humans had a means to protect themselves, and the prophecy was forgotten.

The creature, however, would not be forgotten entirely. She managed to stay hidden the years the vampires had focused on the humans, however; due to a broken heart, she eventually passed, allowing her soul to reincarnate into the life of an unborn child. This child, however, would know nothing of its previous life. Destined to share in the same fate as its previous life, the child grew under the watchful eye of her guardian, waiting until the moment history began to move forward. The world, however, would not heal entirely from the war.

With the protection of their weapon, the humans have managed to eradicate the vampires, or so they were led to believe. The truth, though, vampires are scarce and the pureblood lineage a mere whisper amongst the air. They have hidden amongst the humans, waiting and biding their time, still being hunted and pursued by those who believe they still exist. Some have learned to co-exist with the humans, surviving off of the blood of their loved ones, and others have entered the eternal slumber. In the small town of Tsuruoka, Japan, however; whispers of a secret float about its fields, speaking of a legend long forgotten—a prophecy spoken by a mysterious man long ago. Will it truly mean the end of the vampire race, or was something entirely different meant to happen? Only time will reveal her secrets... at her leisure.
---
---
Original story belongs to Asariel. All other content belongs to Vampire Knight Creator, Matsuri Hino. Some alterations were made.
---
---
"Grief knits two hearts in closer bonds than happiness ever can; and common sufferings are far stronger links than common joys."

- Alphonse de Lamartine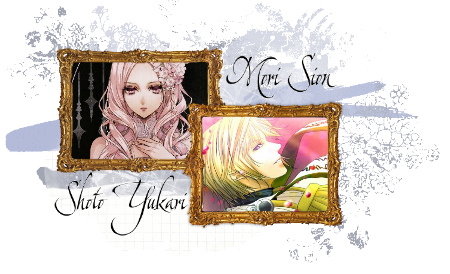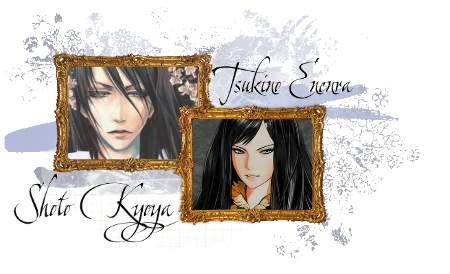 ---
---
Taking place in...
0 posts here • Page 1 of 1
0 posts here • Page 1 of 1
Arcs are bundles of posts that you can organize on your own. They're useful for telling a story that might span long periods of time or space.
There are no arcs in this roleplay.
There are no quests in this roleplay.
Here's the current leaderboard.
There are no groups in this roleplay!
Welcome home, Promethean. Here, you can manage your universe.
Arcs are bundles of posts from any location, allowing you to easily capture sub-plots which might be spread out across multiple locations.
You can create Quests with various rewards, encouraging your players to engage with specific plot lines.
Settings are the backdrop for the characters in your universe, giving meaning and context to their existence. By creating a number of well-written locations, you can organize your universe into areas and regions.
Navigation
While not required, locations can be organized onto a map. More information soon!
There are no groups in this roleplay!
By creating Collectibles, you can reward your players with unique items that accentuate their character sheets.
Once an Item has been created, it can be spawned in the IC using /spawn Item Name (case-sensitive, as usual) — this can be followed with /take Item Name to retrieve the item into the current character's inventory.
Give your Universe life by adding a Mob, which are auto-replenishing NPCs your players can interact with. Useful for some quick hack-and-slash fun!
Mobs can be automated spawns, like rats and bats, or full-on NPCs complete with conversation menus. Use them to enhance your player experience!
Current Mobs
No mobs have been created yet.
Locations where Mobs and Items might appear.
You can schedule events for your players to create notifications and schedule times for everyone to plan around.
Add and remove other people from your Universe.
The Forge
Use your INK to craft new artifacts in Vampire Knight: The Rebirth. Once created, Items cannot be changed, but they can be bought and sold in the marketplace.
Notable Items
No items have been created yet!
The Market
Buy, sell, and even craft your own items in this universe.
Market Data

Market conditions are unknown. Use caution when trading.

Quick Buy (Items Most Recently Listed for Sale)
None
Discussions
Topics

Replies
Views

Last post
Most recent OOC posts in Vampire Knight: The Rebirth