---
---
---
---
Code: Select all

[left][img]Image 200 x 300 (or any size)[/img][/left][justify][font=courier][size=80][b]N A M E:[/b][/size][/font] [font=cambria][size=90]full name[/size][/font]
[font=courier][size=80][b]A G E:[/b][/size][/font] [font=cambria][size=90]age[/size][/font]
[font=courier][size=80][b]G E N D E R:[/b][/size][/font] [font=cambria][size=90]gender[/size][/font]
[font=courier][size=80][b]R O L E:[/b][/size][/font] [font=cambria][size=90]role[/size][/font]
[font=courier][size=80][b]R A C E:[/b][/size][/font] [font=cambria][size=90]racel[/size][/font]
[font=courier][size=80][b]I N F O R M A T I O N:[/b][/size][/font] [font=cambria][size=90]information[/size][/font][/justify][hr][/hr][hr][/hr]
---
---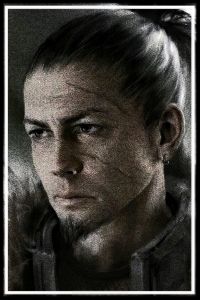 N A M E:
Akatsuki Takatsugu
A G E:
39
G E N D E R:
Male
R O L E:
Councilman || General of Japan's Armies
R A C E:
Human
I N F O R M A T I O N:
Takatsugu is currently the General of Japan's armies. Due to a time of peace, Takatsugu didn't have much excitement in his life. He oversaw most of the military training, keeping things up to date, however; Takatsugu was a little bored. He missed the action, the travels, and it was this weakness that Higure Yuu, played on. She promised him a great deal of things, however; the one thing that struck him the most was the promise of immortality. Granted, it seemed a little far-fetched, but he was intrigued all the same. He was given a spot on the Council, acting and serving as Yuu's link to the armies should the need ever arise that she would require them. He seems to be a more passive member of the group, however; he doesn't exactly get along with the current head, Akio. They tend to butt heads more than anything, due to a difference in opinion, but he tries his best to get along with the man. He really doesn't like it.