---
---
---
---
Code: Select all

[left][img]Image 200 x 300 (or any size)[/img][/left][justify][font=courier][size=80][b]N A M E:[/b][/size][/font] [font=cambria][size=90]full name[/size][/font]
[font=courier][size=80][b]A G E:[/b][/size][/font] [font=cambria][size=90]age[/size][/font]
[font=courier][size=80][b]G E N D E R:[/b][/size][/font] [font=cambria][size=90]gender[/size][/font]
[font=courier][size=80][b]R O L E:[/b][/size][/font] [font=cambria][size=90]role[/size][/font]
[font=courier][size=80][b]R A C E:[/b][/size][/font] [font=cambria][size=90]race[/size][/font]
[font=courier][size=80][b]I N F O R M A T I O N:[/b][/size][/font] [font=cambria][size=90]information[/size][/font][/justify][hr][/hr][hr][/hr]
---
---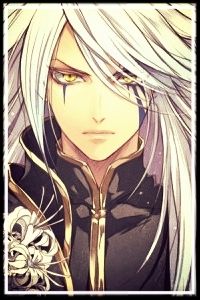 N A M E:
Somnus || Izanagi
A G E:
Ageless
G E N D E R:
Male
R O L E:
The Progenitor || God of Creation and life || God of Death
R A C E:
God-vampire || God
I N F O R M A T I O N:
Will fill this portion out when it becomes relevant.
---
---
N A M E:
Tsukimono Nero
A G E:
unknown
G E N D E R:
male
R O L E:
The Grave Keeper || Attendant of the God's vessel || Employee at The Garden
R A C E:
unknown
I N F O R M A T I O N:
Not much is known about Nero, only that he is extremely competent at what he does, and rarely speaks unless it is needed of him. He is also a very old creature, however; exactly what he is, is also a mystery. No one knows where he came from, who his parents were, or if he is even a vampire, or something else. He has never been seen partaking in blood, and he is rarely seen eating anything. Some have speculated that he is the familiar of a very old vampire, capable of producing such things, however; he has never spoken of it. He currently acts as a silent keeper of the God-vampire's body, or what is left of it, and is also part of Yukari's staff at The Garden. Who he truly is, or what he even is, is hard to say. He keeps true to the silent enigma that he appears to be. He does, however, seem to care a great deal more than he lets on to.
---
---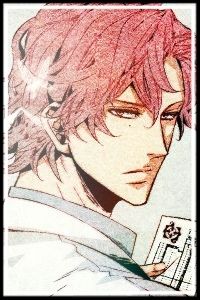 N A M E:
Shoto Hiramatsu
A G E:
Unknown
G E N D E R:
Male
R O L E:
Father to the Creature || The Prophet || The God-vampire's attendant
R A C E:
True Immortal
I N F O R M A T I O N:
Hiramatsu was born the older brother of Isaya Shoto, both in line with the Shoto pureblood family, however; unlike most of his siblings, Hiramatsu wasn't born a vampire—at least, not the kind of vampire one was used to seeing. He fed on blood, occasionally, when the situation called for it, but as he aged, he no longer had the need. He no longer had the need for anything, really. No air to breath, no sickness to fall to, no weapon to pierce his heart and end him. He was, in essence, a true immortal, just like his brother. He is the one responsible for the prophecy, the one who spoke it over millenia's ago, to the God of Vampires. It was one of his abilities, precognition, and he used it to foretell the coming of his daughter—the first werewolf. He knew her destiny, however; it did not play out exactly as he thought it would, and he is—in part—responsible for the vampires who sealed the God away. The second coming of his daughter, Yukari, he entrusted to his younger brother so that she would grow to fulfill the prophecy. Isaya was a man Hiramatsu knew would not interfere with her growth. Isaya was a spectator, and not involved in any current events, though Hiramatsu informed him of what was to come. His whereabouts are currently unknown, and Isaya has speculated that he perished, long ago, however; he is very much alive.
---
---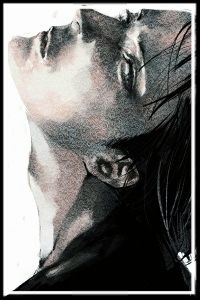 N A M E:
Kurogane Makoto
A G E:
27
G E N D E R:
Male
R O L E:
The Blacksmith Protégé
R A C E:
Human
I N F O R M A T I O N:
Born the son of a dear friend of Oshima's, Makoto is also currently her protégé. His father and Lecta's family were known blacksmiths, forging weapons since their invention, however; Makoto was never one to take the trade seriously. It wasn't until he met Lecta that he finally took an interest in the art, and decided to follow in his family's trade. She was the one who introduced him into the world of vampires and the anti-vampire weapons, the quietus. Under her tutelage, he created his first weapon, a sabre. It wasn't his finest work, for sure, but it was something he made, and he felt a small swell in his pride. Ever since then, he's dedicated most of his time and life to perfecting the art, occasionally neglecting some of the aspects of what actually goes into the art, something Lecta is constantly reprimanding him for. He has a hard time expressing himself properly, and always seems relatively monotone, as if all he sees are tones of black and white, and very little color. There has been some positive influence in Makoto's life because of Lecta's involvement, but that is something he tends to keep to himself. After all, it would be fairly strange to some if they knew that the student harbored something for his teacher.
---
---