Age:
15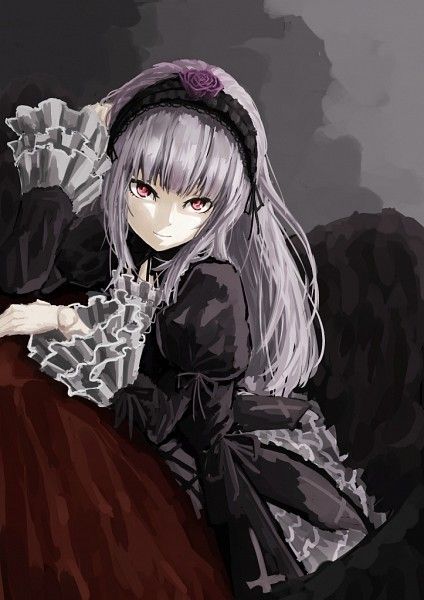 Gender:
Female
Vampire, human or hunter?:
Vampire
Student or staff at the academy?:
Night class Student

Canon or non canon?:
Non Canon
Appearance:
Cordelia has past shoulder length long, silvery hair and blood red eyes; which sometimes seem to shift into a more purple like hue. She is rather short in comparison to others her age; though her arrogant personality makes up for it. The girl is petite and bisque, some would even consider her doll like; with her slender limps and pale skin, not to mention her doll like face. When not scowling or looking angry in any way, she could actually be considered very pretty. Cordelia is prone to wearing clothes in the gothic lolita style, which somewhat adds to her doll like appearance. Despite some vices in her personality, she does have a rather elegant and lady like air about her.

Personality:
Cordelia is arrogant and spite full, needing to pull others down to make herself feel better. This is strange, as she always used to be a very happy and cheerful child. However, when not giving snarky and often even somewhat rude comments, she does have moments when she will show her true colors; a rather caring and even warm person. She doesn't like showing that side of herself, as it displays weakness. Easily getting embarrassed over such things, she usually tries to avoid it at all costs.

History:
Not much is known about Cordelia's childhood. What is known is that she grew up in a wealthy level B family and lived with her parents until she was enrolled into the academy. Nothing more than that is actually known. Possibly her past has shaped her personality and is what changed her; no one knows but her, and she will seldom ever speak about it. Because of her personality, she has never really been capable of making any friends... and often claims she doesn't need a friend, she doesn't need anyone. However, is that really true? Or is it all just a mask to hide a terrifying and dark truth, even from herself? Well, only time will tell, no?