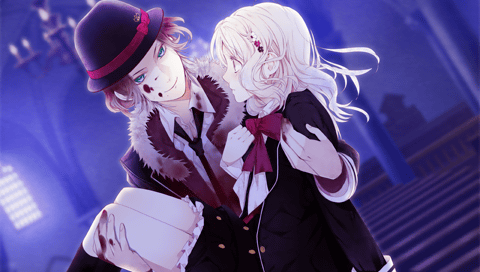 ---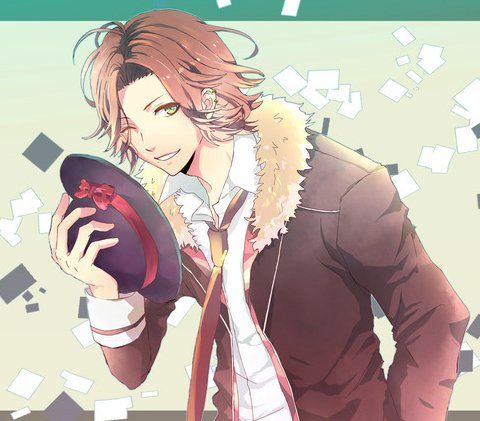 Age:
"Not a day too old!"
17
Gender:
"Although I have been mistaken for a chick once... or twice."
Male
Vampire, human or hunter?:
"Pffft, as if I'd be any of latter two..."
Vampire, level B
Student or staff at the academy?:
"Hey there, kiddoes! I am Mr. Sakamaki, your new homeroom teacher. Nice to meet'cha!"
Student
Canon or non canon?:
"That is a weirdo question, even for you guys..."
Non Canon
Appearance:
" "Absolutely stunning, beautiful, superstar, model... I reach the standards of all that! Although most call me 'pretty'. Tch..." "
Kaito is tall and slender, his slimness and somewhat feminine features having some people mistake him for a girl in the past. His ginger hair is longish and reaches to right about the end of his neck. Kaito's eyes are green and fox/wolf like and he is fair of skin. If you look closely, you will see that his ears are ever so slightly pointed, and he does have a pair of pointed fangs. Kaito always dresses properly, and he loves expensive designer clothes. He is very vain about his appearance and always makes sure to look good. And many people do consider him to be... pretty. Well, which he tends to find annoying. Kaito usually wears a denim blue jacket, a striped sweater wish sleeves that almost cover his hands, and an undershirt. He also wears brown pants and a red tie, along with his hat that has a red ribbon around it. He can also be found wearing a white dress shirt with a skinny black tie, along with a jacket that has fur bordering the hood. He wears black pants that go only to his shins and his signature hat.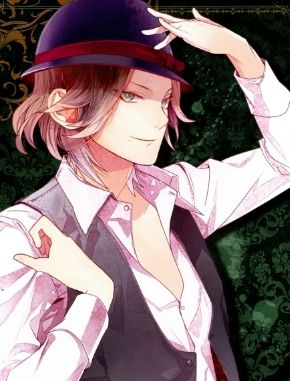 Personality:
"PERFECT! Charming and lovable works too..."
Besides being extremely self observed and a total ass most of the time, Kaito is also known for being and acting
very
perverted. In fact, it gets so bad when he is around ladies and gentlemen he deems pretty; he has been suspended from school several times. He flirts with everyone and everything, just finding joy in annoying and teasing people around him. Kaito is both a Do-Masochist (extreme masochist) and a Do-Sadist (extreme sadist). He is always cheerful and loves to joke, giving him a rather carefree and harmless aura despite his behavior. However, if something suddenly doesn't go his way, his behavior changes drastically and he can indeed become very dangerous. It is clear that Kaito... is not fully mentally stable.
History:
"Come on, of all the things you had to bring up? Really... I don't want to talk about it! YOU WILL NEVER FIND OUT MY SECRETS!"
I am sorry to say this but... there actually isn't much about Kaito's past that's known. It is clear that he is of Japanese nationality and since early childhood has been very close friends with another student named Shuu. It is also known that he for some time lived with an English foster family, where he helped take care of the daughter of his foster mother; Michelle, whom he soon came to consider to be like a real sister. He is very protective of Michelle, and although he is closely befriended with Shuu, Michelle is the only one who actually has a leash on him. No one else has ever been able to reach him like she does.